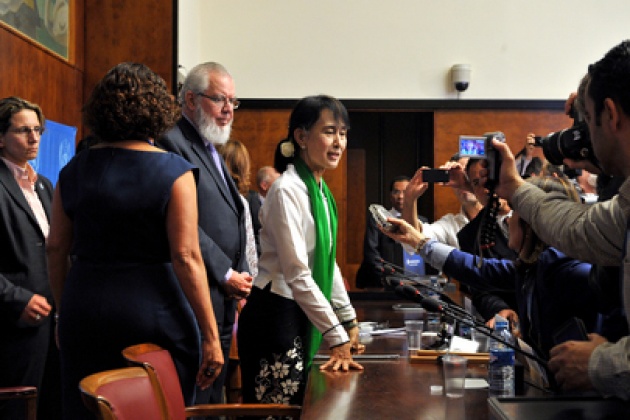 The UN's International Labor Organization (ILO) played host to the respected Myanmar political/human rights leader at its UN/Geneva HQ. What probably is not widely known is that that it was the ILO had been the primary forum for the "dissident's" voice. Even before Aung San Suu Kyi was free to pursue political office by Myanmar's junta, she recorded/broadcast her views through the ILO forum. See our Film for Blog –"Aung San Suu Kyi Speaks on Myanmar"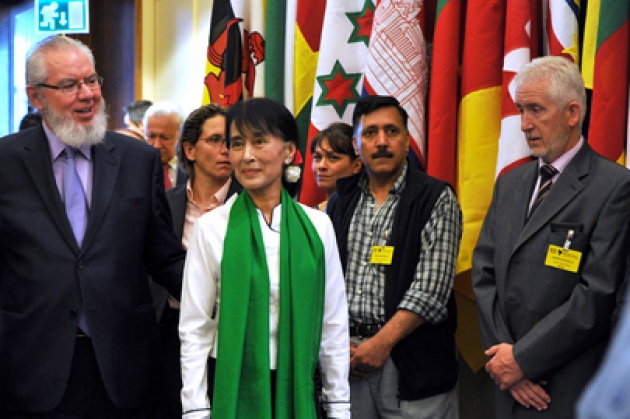 The travel of Ms. Suu Kyi internationally, including to the UN in Geneva and to Norway to receive her Nobel Peace Prize after her release from house arrest and her election to Burma's Parliament has been viewed by many as a decisive turn in Myanmar's political liberalization. I'm not so optimistic though. The junta continues to hold overwhelming political authority. It is embedded in a constitution that effectively leaves the military in privileged position and with indefinite political power. Minorities continue to be abused and/or scapegoated. "Buddhist-Muslim Fighting in Burma"?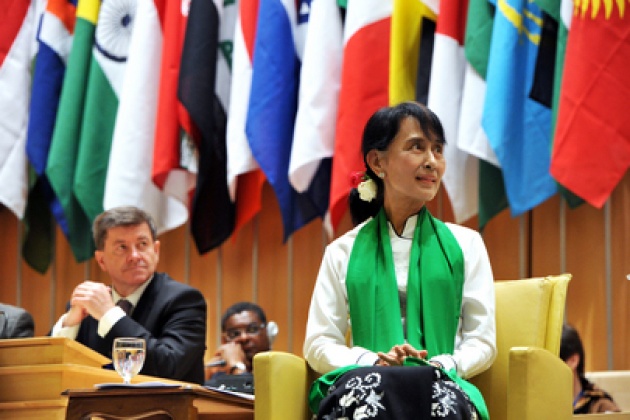 We support as well as commend Aung San Suu Kyi for her efforts, including to further the economic, social as well as political freedom in her country. International investments as well as interaction could be a positive. Care though should be taken to insure that the Myanmar junta keeps commitments to release all political prisoners, address the rights/grievances of minorities and continue the road to true democratic, open and pluralistic society. Read our Blog for Film: "Respect Myanmar's Rohingya's" . Otherwise, there is a real risk that Ms. Suu Kyi may be exploited by the junta to provide only a thin veneer of political liberalization and worse to substitute ethnic/religious chauvinism to legitimize an absolute hold on power. Read our Blog for Film – "Treatment of Minorities in Myanmar".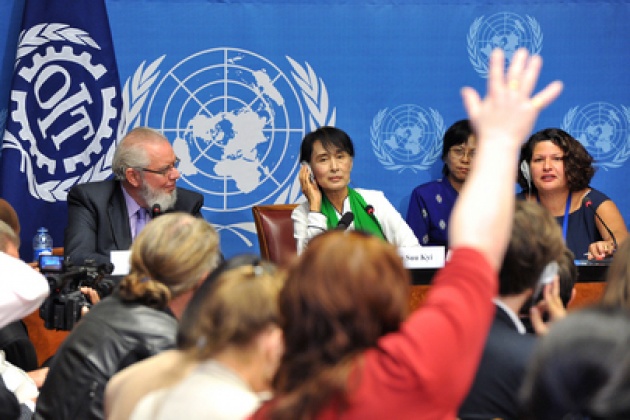 See our Blog for Film - "Regime Divides Opposition & Minorities?"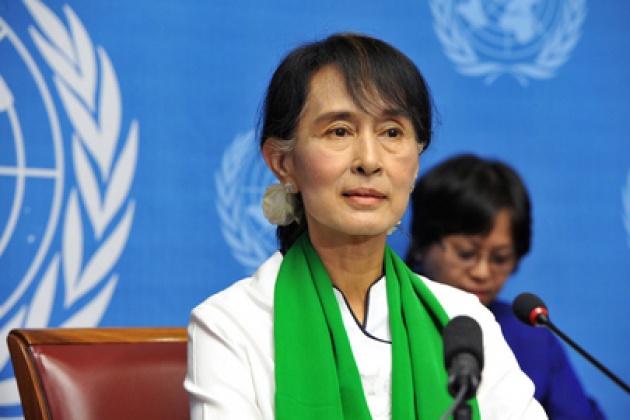 Ambassador Muhamed Sacirbey - FOLLOW mo @MuhamedSacirbey


Facebook-Become a Fan at "Diplomatically Incorrect"








Twitter – Follow us @DiplomaticallyX







See more at our Popular Video Blogs & Current News Event Articles at http://diplomaticallyincorrect.org/c/war-crimes-justice
UN Photos - Top: Aung San Suu Kyi (front), General Secretary of Myanmar's National League for Democracy, speaks to reporters following her address to the International Labour Conference in Geneva, Switzerland. Pictured behind her is Juan Somavia, Director-General of the International Labour Organization (ILO)