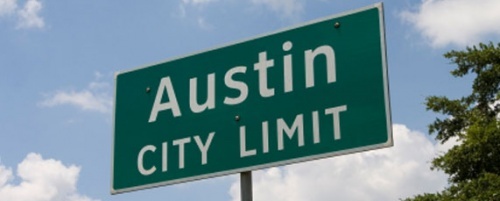 Today
Eren Gulfidan
and I are on our way to Austin TX, to attend
SXSW
, an interactive festival that merges music with film and digital technology. SXSW is very artsy and predominately dominated by forms of musical and visual arts.
In 2006, when Film Annex was established to support and finance
independent film makers
, we were at the very beginning of an era. Today, 6 years later I focus my attention in
Education and Evolution of society
.
I was born in Florence, the cradle of Renaissance, by many Florence is considered perfect and unchangeable. To assure evolution, especially when perfection is achieved, we need access to new ideas, concepts and interpretations. We have been working with architects Federico Dal Lago and Alfredo Rumor to create a virtual city, a merge between Milan and New York,two Gothic cities located in two separate continent.
Digital forms of art, urban design and communication are the the step towards global education and social development. Open,uncensored, global digital communication to avoid conflict and create collaborations that benefit multiple parties.
With
Roya Mahboob
we established a
Film Annex digital video production company
in Afghanistan to document the work of the Afghan Development Project.
In the next two weeks we will purchase the computers to help
building schools in Afghanistan
and give thousands of high-school students the access to the global community. The process of the planning and construction of the Internet points is in the process of been filmed in Afghanistan, it will be edited in New York and distributed globally on various Channels and Webtv's to our 12 million unique monthly viewers.
Roya is also our point of reference for the coordination of an army of writers and support the
Afghan education system
.
We have established a mentor structure that allows us to improve Afghan and American Veteran writers skills, including SEO optimization.Writers
make money video blogging
, thorough our technology each writer and filmmaker gets a Webtv, this assures them revenues generated by advertising.
Videos can't be searched unless has valuable written content, but with videos
blog ads make money
at higher rates.
Film Annex webtv's merge the work of writers with professional videos and share the wealth with both Filmmakers and Writers.
Bringing this concept to the
education system
of Afghanistan
and
Veteran businesses
is a way to educate, exchange ideas, and above all unite different cultures and
make money video blogging
today.
That is why writing articles on Afghanistan can be one of the
best jobs for military veterans
who traveled to Afghanistan:
www.filmannex.com/blog-posts/JonathanWeinkiper

Francesco Rulli
follow me
@rullifrancesco