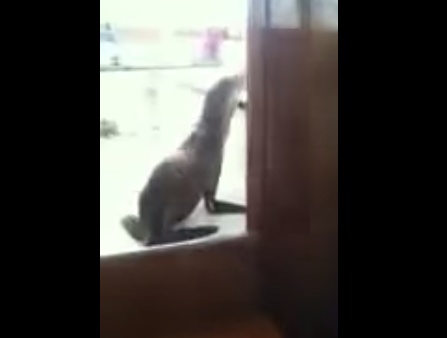 This cute sea lion pup snuck into the boat of Michael Duffy and took a nap in his bed.
The video published on May 10,2015 with the description: 'Sea lion dubbed "Gilligan" prodded into San Diego Bay after borrowing a bunk for the night from San Diego Yacht Club sailor Michael Duffy' was featured in some news sites and as of this post it has garnered 56k views on YouTube.
Watch the video below.
For more details about this news you can visit
Fox News
.