Hello friends

I'm here today among you guys with an amazing movie review which is fighting, thriller and romantic film. The movie is directed by Raj Kanwar and produced by Salim Akhter.

Dear friends, now let's move further and first of all I would like to introduce the movie theme with you.
Introduction: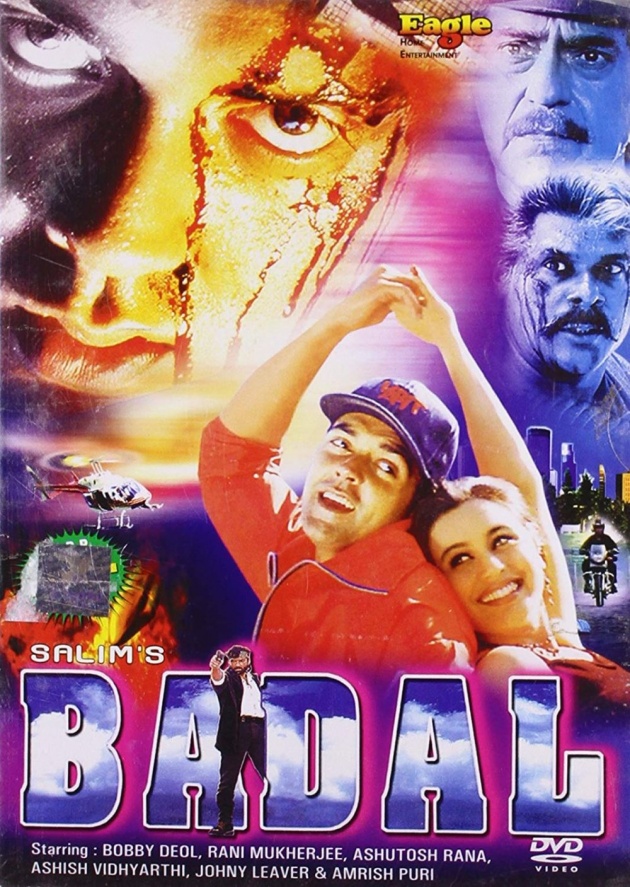 Image Credits: https://images-na.ssl-images-amazon.com

The movie review I want to present here for review is known as Badal and this movie was released in 2000. The main actor of this movie is Bobby Deol and the heroine is Rani Mukherjee. The movie is about the terrorists and tells us the story of terrorists.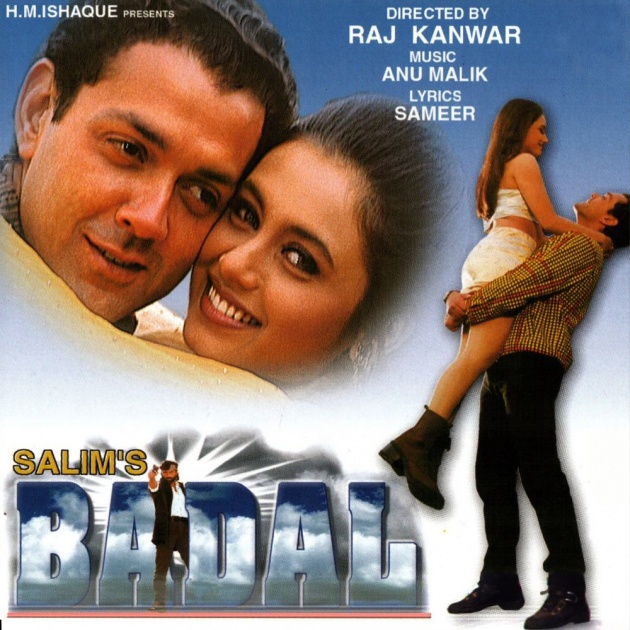 Image Credits: http://bharat-movies.com

In the movie Badal we can understand that every terrorist is not actually a terrorist from the birth, there may be some serious situations which made him terrorist, and sometimes there may a reason behind it that why he became terrorist. We can understand this theory easily after watching the movie that sometimes our officers are generating terrorists and they are actually working behind the terrorist attacks and bomb blasts. They may be working for money.

Anyhow you will understand the actual reality of terrorists after watching this film. You will also learn that a real politician has the love for every human even he is a terrorist.
Dear friends, before I go ahead, first of all, let me introduce the major actors and actresses in this movie here.
Bobby Deol: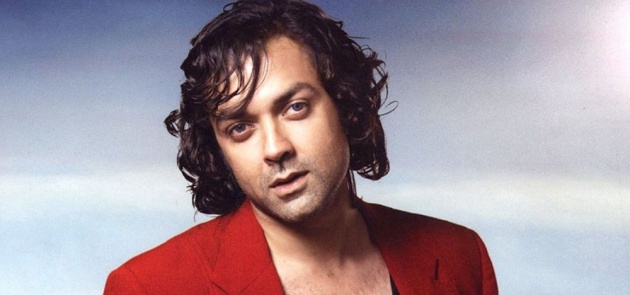 Image Credits: https://s4.scoopwhoop.com

Bobby Deol is a Bollywood actor and he made wonderful thrilling movies like Bichoo, Bardasht, Kismat and many more. He made this movie really wonderful and he is known as Raja in this movie but later on, he changed his name to Badal which is also movie name.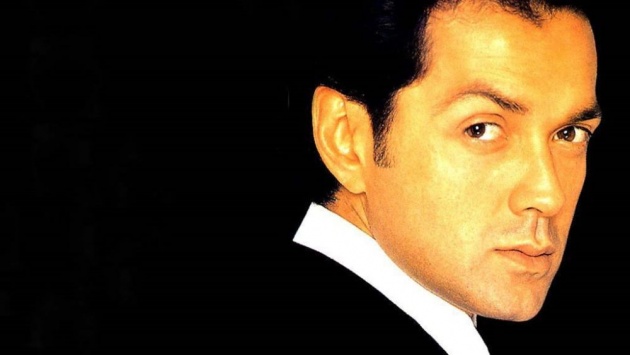 Image Credits: https://i2.wp.com

Read more here;

https://en.wikipedia.org/wiki/Bobby_Deol

Rani Mukherjee: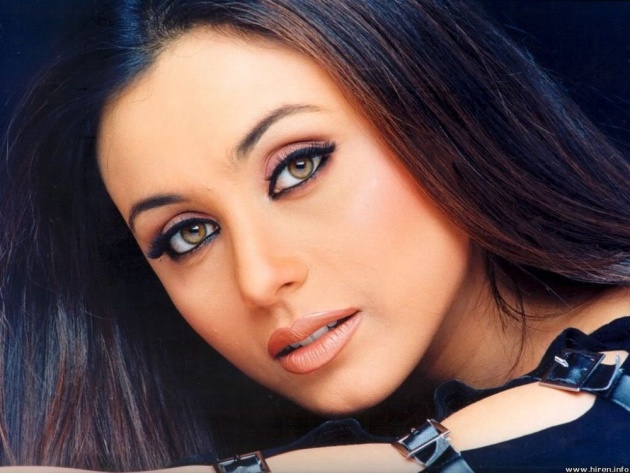 Image Credits: http://2.bp.blogspot.com

Rani appeared in this movie as a pretty and naughty girl and showed amazing performance. She falls in love with Badal and loves him until the end and after knowing the truth about Badal, she loves him a lot and helps him as much as she can.

Read more here;

https://en.wikipedia.org/wiki/Rani_Mukerji

Mayuri Kango: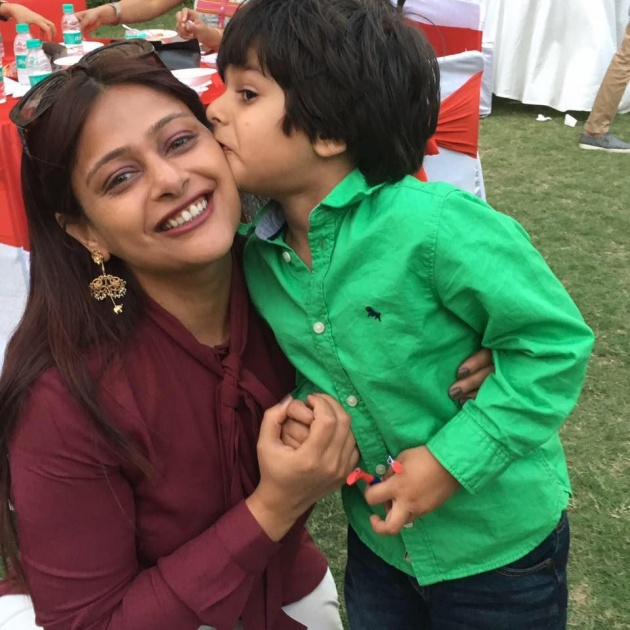 Image Credits: https://1.bp.blogspot.com

Mayuri appeared in this movie as Soni. She is a pretty college girl and she is the daughter of ACP Ranjeet Singh (Amrish Puri). She makes Badal her brother when he hurts himself for protecting her and beats the hostel boys. She is also kidnapped but Badal saves her again.

Read more here;

https://en.wikipedia.org/wiki/Mayuri_Kango

Ashutosh Rana: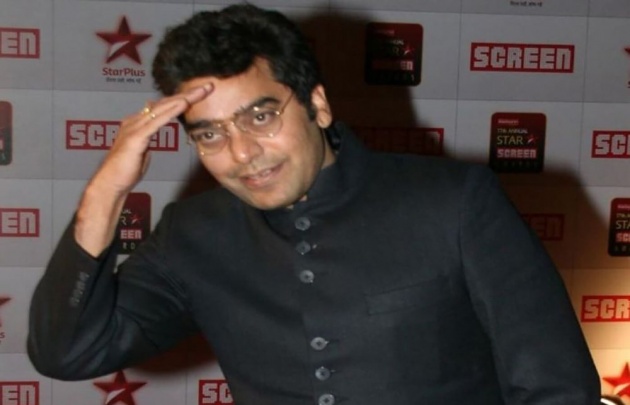 Image Credits: https://www.arrechintu.com

Ashutosh appeared in this movie as DIG Jai Singh Rana. He is a cruel police officer and helping the terrorists. He gets money for doing so. He is a cruel police officer and had destroyed many cities with bombs. He had also killed the parents of Badal when he burnt a village in 1984.

Jhony Lever: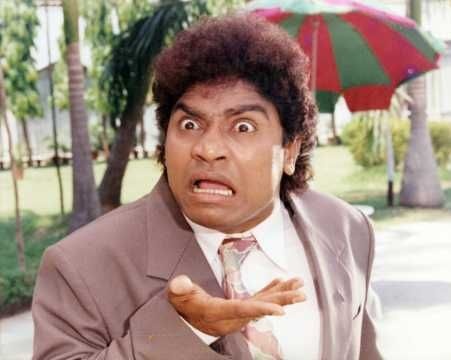 Image Credits: https://i2.cinestaan.com/

Jhony lever appeared in this movie to make some fun and his name was Guler Mehndi. He is newly married to his wife and came for the honeymoon.

Read more here about Jhony Lever:

https://en.wikipedia.org/wiki/Johnny_Lever

Upasna Singh: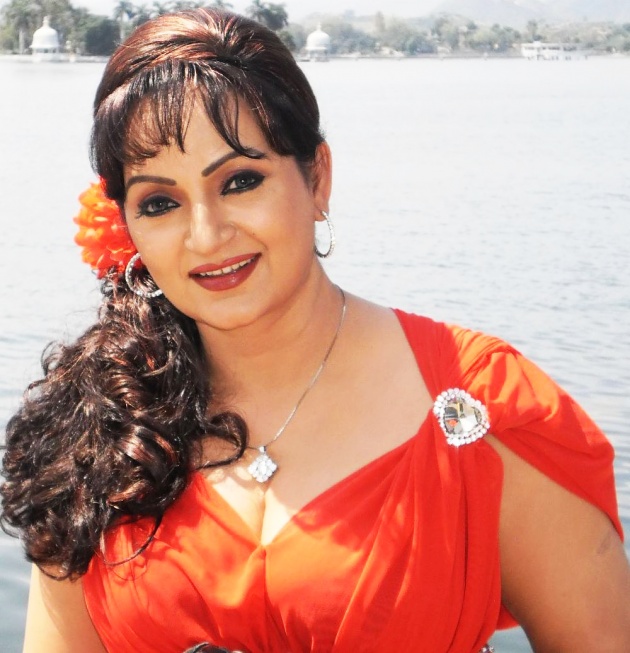 Image Credits: http://www.hotmoviesmasala.com

Upasna Singh appeared as the wife the Guler Mehndi (Jhony Lever). She is also an actress of Bollywood and appeared in many movies as the comedian. She is a good actress.

Neena Kulkarni:
Image Credits: https://cdn.dnaindia.com

Neena is the mother of Soni and she is the wife of ACP Ranjeet Singh. She is frightened a little by Badal but after some time she comes to know the true story of Badal and then she helps her.

Dear friends, these are the major actors in this movie who made an amazing performance in this movie. Now I would like to move further and will present a short story of this movie here.

Movie Story:

The movie Badal starts with DIG Jai Singh Rana who has burnt the village of Punjab because he thinks that some terrorists are hidden in the village. He has to burn poor people and their children too. Raja is the son of a poor villager, his parents and sister are also killed by Rana but he escapes from there and a terrorist catches him and he treats him until he grows up. Raja's mind is to kill the Rana who has burnt his village. For this purpose he goes to Mumbai to live with a Mechanic and the mechanic is living at the home of ACP Ranjeet Singh.
Video Credits: YouTube via Shyam Ghosh Channel

Badal meets Ranjeet Singh and then starts living with his family. Soni and Preeti are the daughters of Ranjeet Singh. His wife is frightened by Badal and she thinks that Badal is not a good boy. But in a few days, Badal becomes friend with Soni and Preeti.

Rani meets Badal at the college and falls in love with him at first sight. She also wants Badal to love with her but Badal declines and after some time Badal starts loving rani.

Badal makes the plan with his terrorist to kill rana and for this purpose, terrorist gives an order for bombs. Soni makes Badal her brother because Badal has beaten some hostel boys for Soni and hurts himself.

Guler Mehndi and his wife are enjoying Honeymoon and they are making some fun and comedy in the movie.
DIG Jai Singh Rana is still helping the terrorists and for this purpose, he has planned to kill the CM on the 15th August event. ACP Ranjeet Singh finds some terrorists in the hotel and one of them is captured who is actually a friend of Badal.
Video Credits: Youtube via Claudia Blake Channel

Badal helps the terrorist in escaping from the jail and then kills the terrorist because he says Badal to kill him.
Now Badal wants to get bombs but some terrorists enter the house and fight starts. ACP Ranjeet Singh arrives there and he comes to know that Badal is actually a wanted criminal. He arrests him but the soni's mother helps him to escape. Badal now reaches on the terrorists home and kills them all. After then he goes to kill DIG Rana but gets arrested there. Rana asks him to kill the CM on 15th August Day and says him that he will do this job otherwise his sister soni would be killed. DIG kidnaps soni from the home.

Badal appears in the ground but after some fight, Rana escapes from there, Badal fights with him until he is killed by him. Badal also finds soni in his car and saves her. Police appear with CM and arrests Badal. The CM promises to Badal that he will be treated not like a terrorist.

Dear friends here is a Querlo Chat for your knowledge!
Conclusion:

The movie Badal tells us that sometimes we can save our people from being a terrorist by helping them. Sometimes serious accidents make them terrorists. We should treat them with love so that we can awake the real person from a terrorist. A terrorist is not a bad person at all, he also has a heart and there may some accident in his life. The problem is that our society and police treats him like a bad person and does not try to understand him.

Here is my movie review, you may read them here;
Querlo Chat via Querlo Website

https://www.bitlanders.com/blogs/bollywood-movie-sadak-1991-review/7565152

https://www.bitlanders.com/blogs/bollywood-movie-junoon-1992-review/7559396

https://www.bitlanders.com/blogs/nayak-bollywood-movie-review/7520159

https://www.bitlanders.com/blogs/punjab-nahe-jaungi-movie-review/7223944

https://www.bitlanders.com/blogs/diljale-bollywood-movie-review/7110722

Thanks for your time friends
Regards
Asad