It was scorching hot in our room, there was no electricity today as the electric company announced a scheduled maintenance from ten in the morning until around five or six in the evening. I can't stand being inside our room without water and electricity so what better thing to do than go to a colder place in Cebu? And when I speak about colder ones, I am not referring to the malls, this isn't an artificial type of coldness, instead, I am looking for a place in the highlands of Cebu - Balamban!
James and I realized we have not stayed for an overnight here although it is just 30 minutes to an hour drive. So we thought we should do it today. I packed our clothes, gears and toiletries then off we went to Balamban, Cebu! Today, let me share with you how this day went.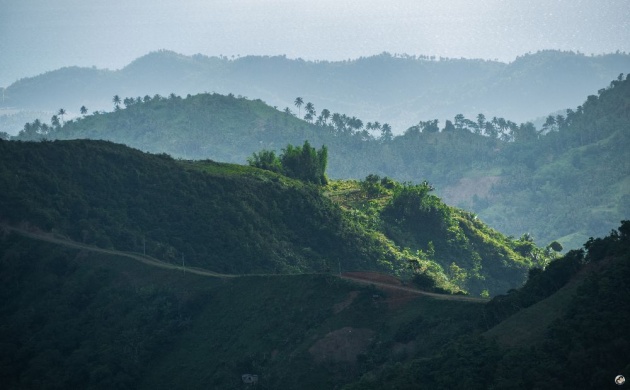 Image credits: Jean Beltran via bitLanders
En Route Balamban
As James and I were about to go, we realized we left James' new Boya microphone lapel so we went back to the house and grab it. As we were already down, I talked to James about his camera lenses and then realized again that we left the drone and the lens at home so we had to make a turn and get them. This was a result of under preparation. Anyways, we got to Busay in just a few minutes and soon felt the cold air, less polluted part of Cebu and we both loved it!
Spotted at the roadsides were flowers of different varieties, these plants are for sale that's why they are displayed. Aside from that, there are also vegetables and fruits being sold, most of those who are traveling from the city would stop by and buy them their produce. Obviously, these vegetables and fruits are locally grown here in Busay because they have good soil kind and the weather is better. Apart from those being sold, there are a lot of tourist spots signs like that of Top Cebu, Mountain View Resort, Temple of Leah, Terrazas de Flores, Sirao Flower Garden and a lot more!
We knew we were approaching Balamban because of the pine trees and the evident colder temperature. The sun was up at twelve noon but the wind was cold as it hits our faces.
West 35
Video credits: Jean Beltran via bitLanders
Our first destination for the day was at West 35 for lunch. I personally have heard a lot of blogs regarding the said resort and restaurant so I thought it would be a good option for lunch. And since we were already starving, James had to increase his speed so we could have lunch before one in the afternoon.
True enough, we arrived 30 minutes after twelve, paid Php 50 for the entrance fee and a five peso environmental fee. We headed straight to the restaurant and asked for the menu. The saying which states "Any hungry person would feel like eating any kind of food on his table.", but I had taken my time instead of in choosing my own meal. I ordered pasta while James opts for a chicken meal. And freshly squeezed fruit juices for our drinks too!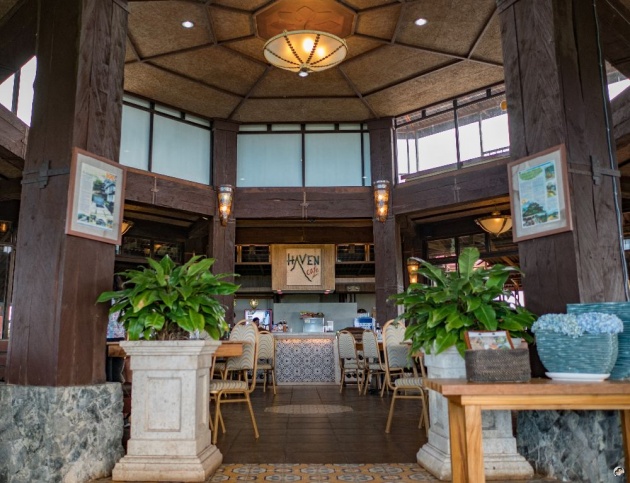 Image credits: Jean Beltran via bitLanders
While waiting for our food orders, we killed time by taking photos of the vicinity. There were few people around which was good for our photos but it didn't take long before our food arrived so we had to interrupt our photography session and proceed with eating. Well, the truth is we had to take photos of our food first until it became cold. I found my pasta serving huge, I had a hard time finishing it while James enjoyed his chicken too! He loved the pesto sauce and I also loved the tomatoes in my pasta! But my favorite of them all was actually my carrot juice! It was just a delight and very healthy too!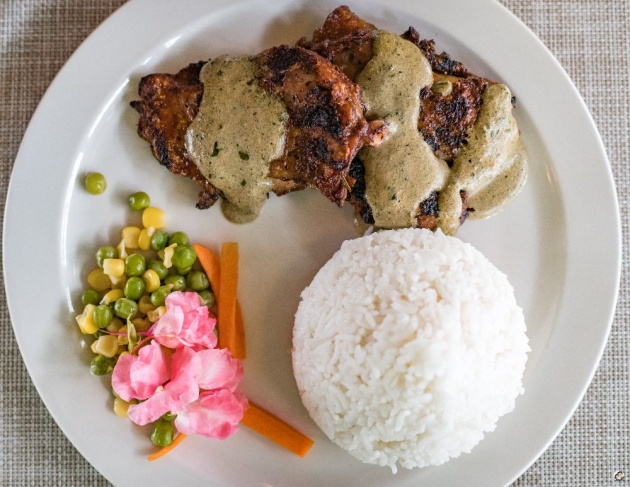 Image credits: Jean Beltran via bitLanders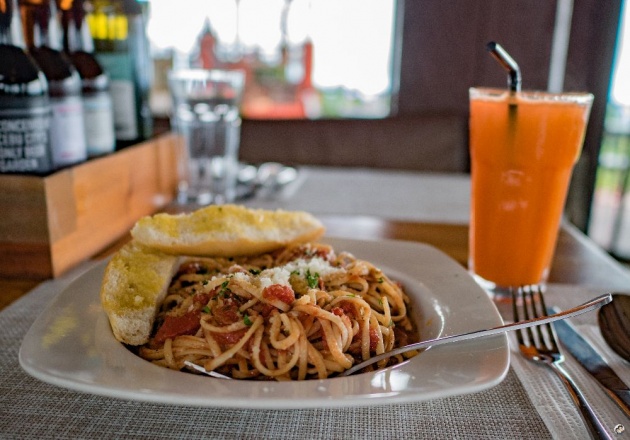 Image credits: Jean Beltran via bitLanders
Right after our lunch, we then proceed once again with taking photographs of the place. The rustic ambiance is my favorite as always so Haven Cafe got me sold at there. The main cafe has a high ceiling which was a plus for their airy and cold location. There was the antique type of light holders, their wooden tables have random wine displays or flower vases. Champagne and wines were also used for its interior designs, some of them were in a mini wine holder cabinet together with some wine glasses too!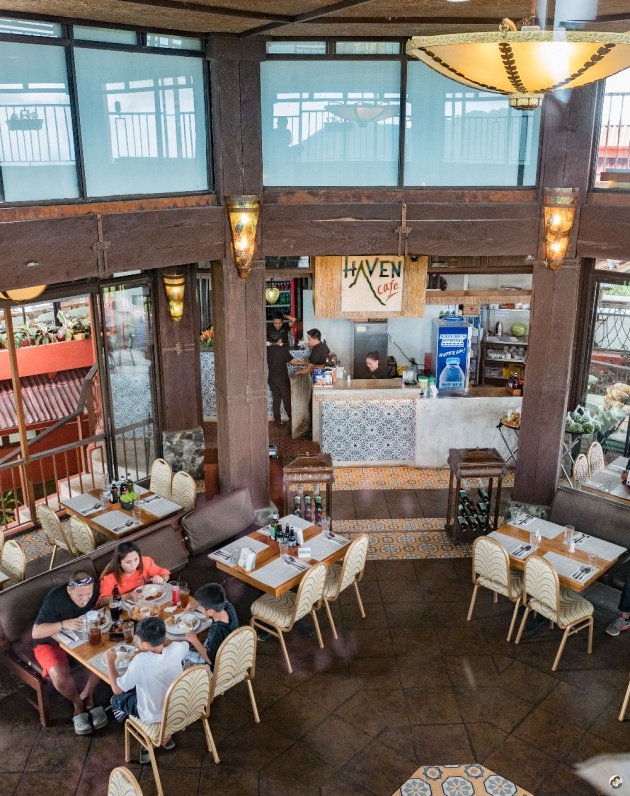 Image credits: Jean Beltran via bitLanders
Above all, I really enjoyed the ambiance, the mountains surrounding the resort, their accommodation, however, is a bit pricey but I can sense that it is very private and secluded that a guest will definitely fall in love with. I guess I will have to save up first before I could stay here.
JVR Island in the Sky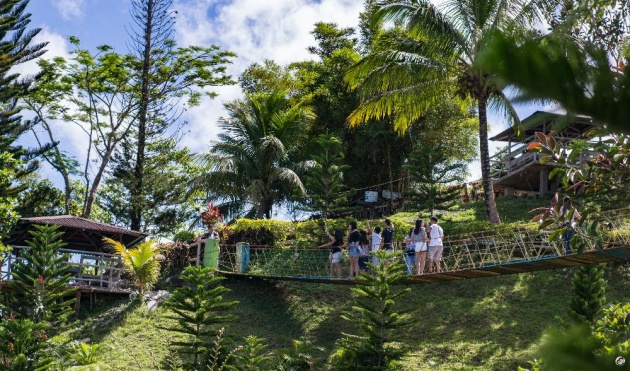 Image credits: Jean Beltran via bitLanders
Now sense West 35's rooms are a bit pricey for us, I had to find another one which is more affordable, we found JVR Island in the Sky. I had a bad experience with the reservation but I will talk about that later in a separate blog.
Video credits: Jean Beltran via bitLanders
For now, we paid the exact amount of Php 1500 for our tiny room, for us, this room is super small and that they missed a lot of things in here like a trash bin, electric fan, and hangers! I do understand that the temperature in this part of the province is cold but during the day, there are times when the sun is all out so the room temperature is warmer compared to the outside. Anyway, there was no wifi connection but I brought my little wifi buddy and there's signal inside our room so I ended up as a happy camper.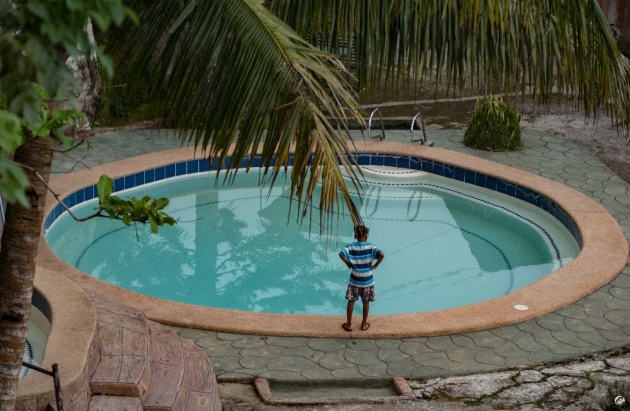 Image credits: Jean Beltran via bitLanders
We enjoyed the pool during the afternoon, we were the only ones swimming so we felt like we owned the place, there's a good view of the Balamban docking port and Balamban's main town. The water was cold of course but we endured it for the entire twenty minutes of swimming.
As the sun set, we found ourselves hungry but couldn't find any person in the resort if they offer meals so we had to go out.
D' Village Antique House and Diner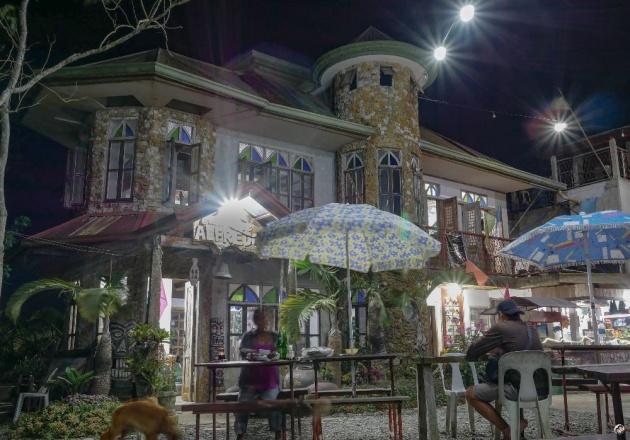 Image credits: Jean Beltran via bitLanders
As hungry visitors, we sought for food but it was already past seven, in this part of Cebu where the fog was already covering the town, most of the villagers are already inside their homes. The nearby spots closed too and the eatery which we spotted on our way there was already closed too! We were already having this dilemma of food hunting. Gladly, a local folk told us we can grab food at the D' Village Antique House and Diner just a few minutes drive away from where we were staying.
True enough, we could spot someone grilling by the thickness of the smoke and the aroma of burnt charcoal. We were quite surprised that there were lots of motorcycle around and other vehicles too! There were a couple of people sitting at the tables and eating too!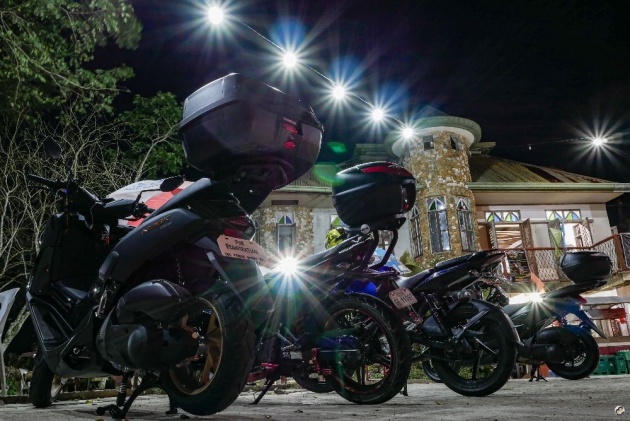 Image credits: Jean Beltran via bitLanders
They offer grilled options like chicken barbeque and grilled milkfish. There were more food options like chicken soup, beef soup, pork, they even serve tea!
As its name says, the house is actually an old heritage house, it has items which had been used by our ancestors like the grinding material made out of a huge piece of wood and rock, there were fishing items too, old ones which were now being used as decorations, tables, chairs and cabinets from the 1970s are now at their second floor, the house itself really looked like haunted, just my own opinion but the number of people who are coming here to dine tells otherwise.
The antique house shows a castle-like structure with that protruding oval-shaped side. There were terraces too and glass windows. It was hard to take a photo as it was dark, we could only do long exposures but we planned on going back for breakfast the next day so we could take more photos of the inside antique items.
We didn't realize our dinner took more than an hour including our eagerness of taking long exposure shots of the vehicles passing by and traversing the S-shaped road.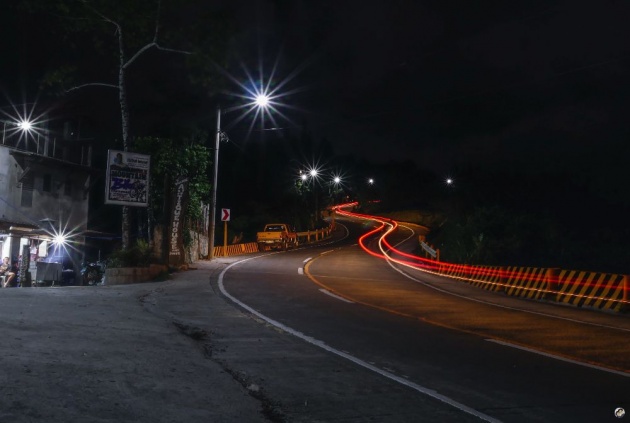 Image credits: Jean Beltran via bitLanders
At around nine in the evening, we were back at our room, James was tired and was already knocked down as he lies in bed while I was busy writing this blog. I have to go to bed soon too. See you in tomorrow's blog!
This blog entry was written and published by Jean Beltran-Figues for bitlanders.com.