Another conflict starts in General Pervez Musharraf tenure when Nawab Akbar Bugti and Mir Balach Marri presented a 15 point agenda to Pakistani government. They wanted the complete control of province resources and also wanted to expel out the military bases. They were also involved in the terrorist activities and try to agitate the harmony of province. On December 2005 Maj Gen Shujaat Zamir of FC (Frontier Corps) and his Deputy Brigadier were going to visit kohlu when terrorists open the fire on their helicopter and both were wounded in the leg and luckily survived.
Nawab Akbar Bugti was charged by government of Pakistan in a number of bomb blasts and killing of many innocent peoples. He was also involved in a rocket attack on President Pervez Musharraf. In August 2006 Pakistan Army takes an action against Nawab Akbar Bugti and he was killed in a fight against Pakistan Army. During this fight at least 60 soldiers and 7 officers were killed. This was the second military operation after the Bhutto tenure. Other than these two operations army never launched any operation in Baluchistan, only FC (Frontier Corps) and Police have a hold and are taking part in all activities and small operations to counter insurgencies in province.
After Akbar Bugti's death many other movement organizations like BLF (Baluch Liberation Front), BLA (Baloch Liberation Army) of Hyrbyair Marri, BRA (Baloch Republican Army) of Bugti Tribe, Mengal on Kalat side, Lashkare- E- Balochistan came into act all having one mission to sabotage Pakistan. These organizations also effects the educational institutions, BSO Azad is one example. BSO (Baluchistan Student Organization) Azad is the student federation who gets feed from these militant organizations and are involve in disruptive activities.
Most organizations are foreign funded. Some of them are also involved in kidnapping and ransom which is their way of living.
Militant Training Camps were setup in 1970's by Afghanistan president Mohammed Daoud Khan to support Baloch separatists and started upsetting Pakistan. In 1978 communist takeover and removed him from power.
Brahamdagh Bugti the chief of Baloch Republican Party was operating militant training camps in Afghanistan. These camps trained up to 5000 rebels who were causing insurgency in Balochistan. In an Interview Brahamdagh Bugti also accepted an aid from India. Undeniable evidence also found of India and US involvement in supporting Baloch rebels and destabilizing the country.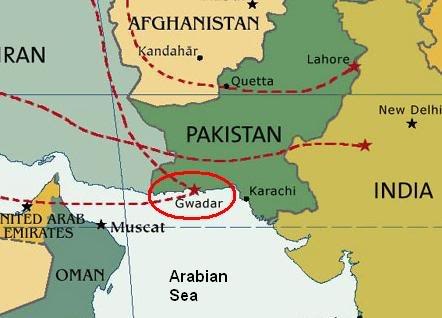 Balochistan is rich in Gold, copper, uranium, reserves of Oil, Natural Gas and many other valuable minerals. Balochistan is the new hotspot in international oil conquest. USA, India, Japan, China, European States are trying to reach these oil reservoirs to fulfill their economical and commercial needs. So because of this all these countries try to ensure their presence at the coast of Balochistan. That's why the Gwadar Port project is so much important, it is also just few miles away from Dubai. This project is the economy boost for Pakistan and for province to create job opportunities for thousands of locals. Pakistan would be self-sufficient in energy. Baloch people have to take steps against anti-peace elements who don't want development activities in province.