BANANA CUSTARD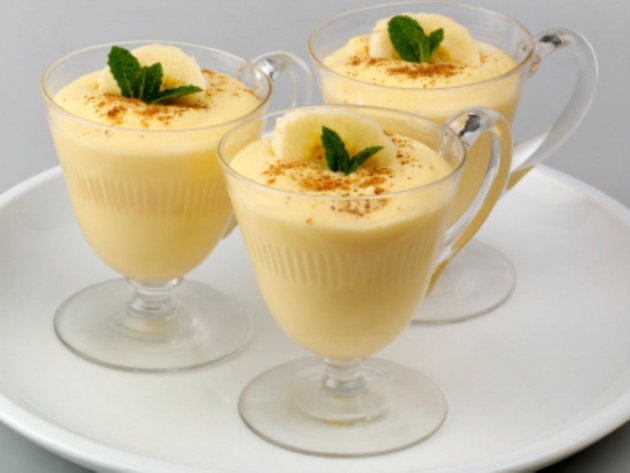 Today I will share how to make delicious banana custard.It is so easy and quick to make.
INGREDIENTS

The ingredients which you will need for banana custard are:
Bananas: 2
Egg (lightly beaten): 1
Custard Powder: 2 tbsp
Sugar: 2 tbsp
Milk: 1 cup
Cream: 1/2 cup
Desiccated coconut (toasted:) 2 tbsp
Ground Cinnamon: 1/2 tsp
HOW TO MAKE

First of all peel off bananas and cut into slices diagonally.
Then take a heatproof bowl and mix beaten egg, sugar, cream, custard powder and milk in it.Whisk it untill it becomes smooth.
Now take a pan and simmer water in it.Placethe bowl containing mixture over simmering water.Keep stirring the custard until it thickens.
Then remove it from heat and stir gently in bananas.Sprinkle coconut and cinnamon over it.
Delicious banana custard is ready.Serve cold and enjoy with your loved ones.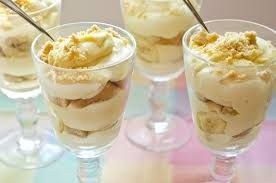 Thank You

Written by: BRIGHT AQUA