B E A C H

"Best Escape

A

nyone

C

an

H

ave"

Source: Google Search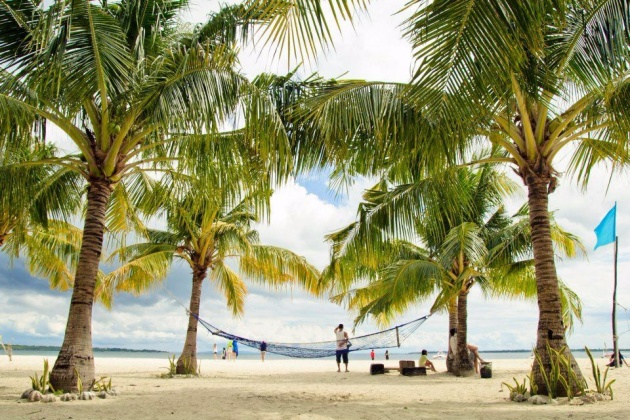 A famous tagline used as photo caption in any social media news feeds during summer or even on wet season. It's the perfect place to escape from the hustle and bustle of the city. The tranquility of the surrounding will allow one's self -- mentally and physically to take repose from daily grind stress. A research study conducted in Michigan State University in the USA, Canterbury University, and Otago University, investigated the connection between health wellness and water-related visibility resulted to a positive effect on one's mental health.
The ocean stirs the heart, inspires the imagination and brings eternal joy to the soul.

Robert Wayland
One of the best escapes in Cebu is an island in the northern part of the province -- Bantayan Island. A 4 hours travel from the heart of the city to Hagnaya port—the drop off point to Bantayan island. The island consists of 3 municipalities: Bantayan, Sta. Fe, and Madredijos. Each municipality has its distinct tourist spots to behold. The largest municipality in the island is Bantayan which is the central part. Madredijos is in the northern part while Sta. Fe covers the eastern part and the most famous of the three for it's powdery long stretch white sand beaches. It is in Sta. Fe where the local movie "Camp Sawi" was filmed and after the airing on the big screen, it enticed local and foreign tourists as well. Aside from dipping into the crystal clear water you can try a day tour to the whole island by renting a 3 wheeled motorcycle "tricycle" in visayan term or if you want you go cycling. Here is how we spent our one and a half day tour in Bantayan Island.
HOW TO GET THERE
1. If you are from Cebu City, take a ride to Cebu North Bus Terminal or CNBT it's either by taxi or a public utility jeepney. Travel time is a case to case basis It will just take 15 minutes without traffic. Fee is only P7.00.
2. If from outside the country, take a cab ride from Cebu Mactan International airport going to Cebu North Bus Terminal. Fare varies depending on the traffic condition.
3. Other option would be taking the MyBus transpo from Mactan airport to CNBT. If you have the MyBus card, you can just tap it once on board, but if you don't have you can pay in cash (don't know if it's possible in the airport; in SM Cebu it is possible) or just ask for assistance in the MyBus ticket booth.
4. Once inside the NBT, look for a yellow bus or a Ceres bus bound for Hagnaya. NBT to Hagnaya fare is P165.00 for aircon bus.
5. At Hagnaya port, buy a ticket for the ferry that will transport you to Sta. Fe. Ticket cost is P170.00.
6. Once alighted from the ferry, pay a P10.00 terminal fee and an environmental fee of P30.00.
7. Tricycle drivers flocked at the Sta. Fe port. Notify the driver to take you to your resort. Fare will depend on the distance of your accomodation.
WHERE WE STAY
Since we are budget travelers and we only have a day and a half to enjoy the island, I searched for a pocket friendly resort that's reasonable for 1.5 days and what I found is Queen Elizabeth Beach Resort. The check-in time is 1:00 pm and check out time is at 12:00 noon. They also have cottages for walk-in guests for a day stay and a spacious camping ground but bring your own tent. Beach loungers are available for request by staying guests who want to get their skin sun-kissed. Below are room rates for air-conditioned and non-air-conditioned room.
Cottage Air-conditioned Room:
with bathroom (cold shower only) & comfort room
P1,500.00 / $30 rate per day
good for 3 persons maximum of 6
P100.00 / $2 per extra person
no wi-fi available
no free breakfast meal
they have available cooked menu's for the guests
you can request to cook for your desired dish but certain charges are applicable depending on the type of dish
if you want to cook your own dish, you can, just pay for the gas

Cottage Fan Room
with bathroom (cold shower only) & comfort room
stand fan available
P700.00 / $14 rate per day
Good for 3 persons
No wi-fi available
No free breakfast meal
they have available cooked menu's for the guests
you can request to cook for your desired dish but certain charges are applicable depending on the type of dish
if you want to cook your own dish, you can, just pay for the gas
If you happen to visit the island, you can drop a message by visiting their facebook site Queen Elizabeth Beach Resort or contact Menchie through her mobile number: 0920 415 6441 for your reservations and queries.

Since we're done with island hopping we decided to have a land tour this time around to explore the 3 municipalities in a day. To lessen the time consumption and for our convenience, we agreed to rent a multicab (a small light truck). Menchie booked us a multicab for P1,800.00 / $36 for the whole day including the driver and gasoline expense. If you have a hectic schedule as we had, I suggest to take the earliest trip in CNBT going to Hagnaya so that by the time you arrive at your resort you can still catch up the sun crossing the horizon.

We arrived at the resort before 6:00 a.m. just right before the sun rises. We took our breakfast and waited for 8:00 a.m. for the multicab to fetch us. Occupants in our rooms have not checked out yet since check out time is at 12 noon, so Menchie advised us to leave our belongings in the reception area for safekeeping and once they checked out she will be the one to check it in into our rooms. Customer service was superb! And off we go to our island exploration.
WHAT TO EXPLORE

Kota Park

The Kota Park Ruins
Kota Park in Madridejos Bantayan was formerly known as the Old Kota Fort that was built by Gabriel Lazaro Mangubat -- founder of Lawis Government in 1790's. The fort served as a refuge by the locals against the Moro pirates. It was also used as a cemetery during World War II from 1890-1950's. No entrance fee, all yours for free.
Bontay Baywalk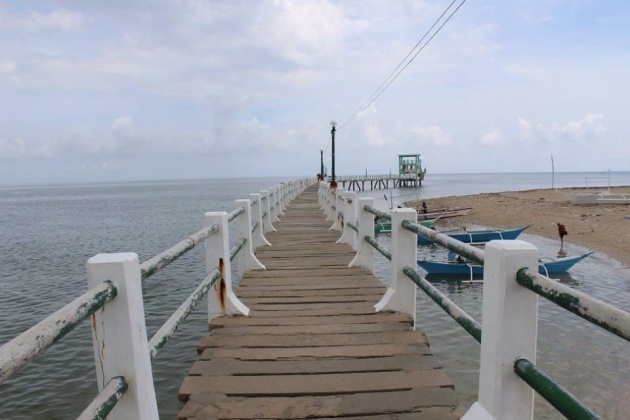 Bontay Baywalk
Aside from the fort ruins you can find the 187 meter boardwalk that is famous by its name -- "Bontay Baywalk". Others call it as the "bridge to forever" -- hahaha how brilliant. A long footbridge that connects the shore to a watch tower or lighthouse. The boardwalk had some damages right after the typhoon Yolanda, it's not well maintained so be heedful while walking through 'coz there are gaps on the boardwalk. Due to time constraint we were not able to walk through to the tower but it's ok, there's always a next time.
Sts. Peter and Paul Parish Church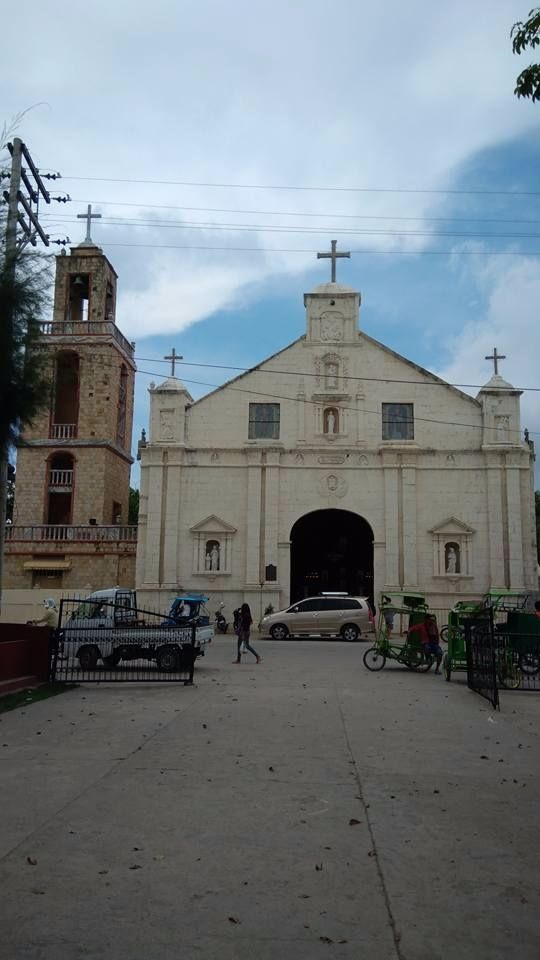 Sts. Peter and Paul Church
Photo Credit: Dimpsy
One of the must sees in Bantayan island is the Sts. Peter and Paul church. It is one of the oldest churches in the Philippines where the structure was made out of stones and corals that most old churches were made of. It is located in the heart of Bantayan town just across the town plaza. I didn't had the chance to see the church's interior because my attire was inappropriate and there was a sacrament of matrimony going on so I opted to take a snap from the main door.
Nami be like
Madredijos' Nami be like
Photo Credit: Dimpsy
I was googling blogs about Bantayan land tour for places or spots to visit when I stumble to one of the photos of the blogger that's quite similar to Korea's most famous Nami Island where the K-drama "Winter Sonata" was filmed. Here you can see line of trees on each sides of the road. Not too many knows this place so I made sure to include this in our itinerary. Good thing the driver was so accomodating in looking for this spot. It's in the boundary between 2 towns, just after leaving Bantayan town and before entering Madredijos town. The landmark is the "Welcome to Madredijos" sign.
Omagieca Obo-ob Mangrove Garden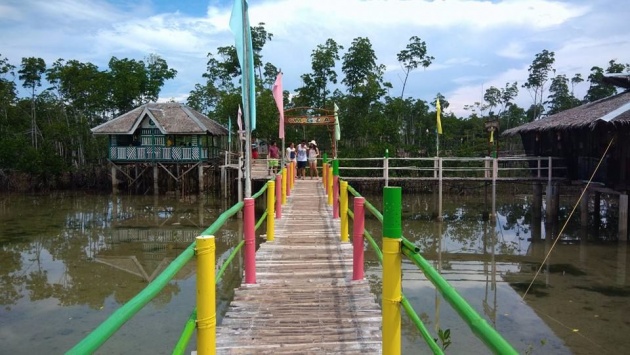 Omagieca Mangrove Garden
If you are an environmentalist, then, this place is for you. A very peaceful place where you can enjoy wandering every corner of the garden. Such a lovely sight to behold as you enter the garden passing through a colorful bamboo bridge with colorful flags. You will be guided with a wide bamboo bridges as you go along wandering the mangrove or do kayaking. If you are famished while walking, there is a restaurant available right on the walkway that is so cool and breezy. The bamboo tower is a bit scary for me when I heard the glitching sound of the bamboos as I climbed up. My limbs were shaking though but seeing the panoramic view of the whole place was all worth the shake.
Paradise Beach
Paradise is to love things with passion.

Pablo Picasso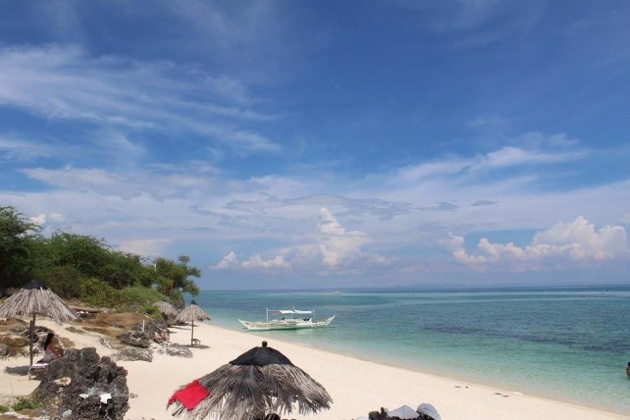 Paradise Beach
A not so crowded beach that is not known to many is the Paradise beach. A 15 minute walk before reaching the shore with an entrance fee of P50.00. If you're planning to stay on the beach longer, make sure you bring your own provisions since food stalls are not available in the area. Nipa huts are available for your belongings but need to watch over it just to be safe.
RUINS AND DIVING CLIFF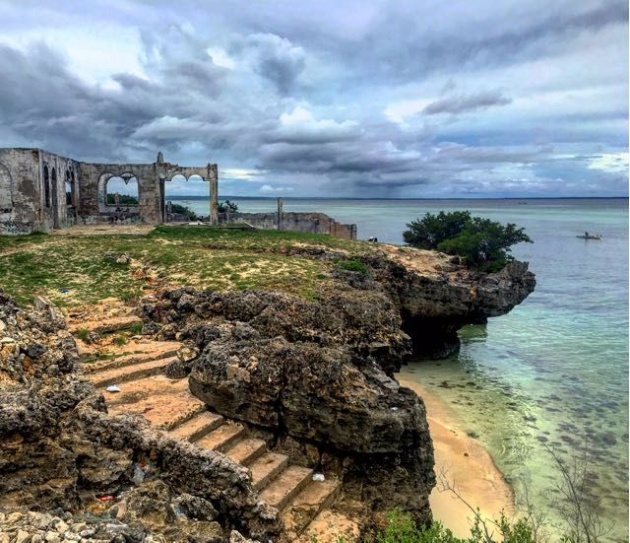 The Ruins & Cliff Diving
The Cliff Diving
The last stop that we had on our first day land tour was the Ruins and the diving cliff. Few meters from Ogtong Cave you can pass by this abandoned and unfinished structure which they tagged as "The Ruins". Not far from the ruins is a diving cliff suited for divers and divers be like. But the tide is low so I opt not to jump.
KOTA SUNRISE AND SANDBAR (Half day of our 2nd Day before check-out)
Every sunrise is an invitation to brighten someone's day.

Richelle E. Goodrich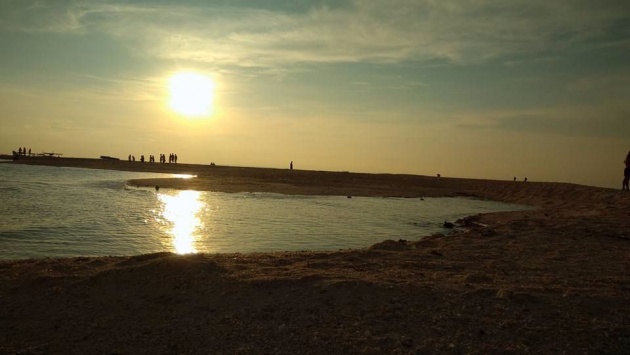 Sunrise and Sandbar in Kota Beach
Photo Credit: Dimpsy
It's always in a state of euphoria to witness the promise of a new day the SUNRISE! Fortunate enough I was an early bird to catch it on at Kota Beach Resort – one of the shooting places where the local movie "Camp Sawi" was filmed. Another fascination of nature that you can found here is the sandbar. A long and wide sandbar that almost cut the sea into half.
OGTONG CAVE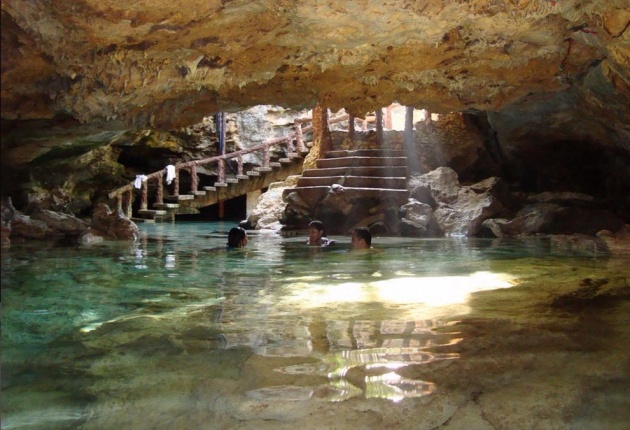 Underground Cave
Before checking out and after the sandbar and sunrise viewing we made use of our remaining time. We decided to go on biking as part of our half day group tour is the Sta. Fe Beach Club. There's a wide wall that you can find that is covered fully with bougainvillea plants just before entering the beach club. It is inside the club where Ogtong cave was located. There is an entrance fee of P100.00 to the club and you can have access to the following:
free use of the swimming pool
can explore the underground cave
have an access to the beach
Note that there are 2 swimming pools inside the resort; 1 is for walk-in guests and the other one is exclusively for the check-in guests and no towels are available so you should bring one. Proper swimming attire is required in the swimming pool and in the cave. Below 14 year old kids are not allowed in the cave for security reasons. Walk in guests can bring thier own provisions but corkage fees are applicable. For inquiries you can visit thier site by clicking this: Ogtong Cave Resort.
Heading back to our resort was so fun at the same time burning some calories. Living like a local in the island is so amusing, no worries of road accidents since vehicles are very minimal in the island. And so I made a recording of our island biking experience.
Strolling on bike
Video Credit: Dimpsy
How lucky I am to have something that makes saying goodbye so hard.

A.A. Milne (Winnie the Pooh)
The hardest part of travelling is to come home. It's always a bittersweet goodbye. Though I bid farewell but that doesn't mean I'm going to cry because it's over. As what Henry Wadsworth Longfellow said:
Great is the art of beginning, but greater is the art of ending...
Because in every goodbye there is always a new Best Escape Anyone Can Have that you can say hello to.