Here in the Philippines, BASKET and MAT weaving using indigenous materials have been in existence since pre-Spanish colonial times.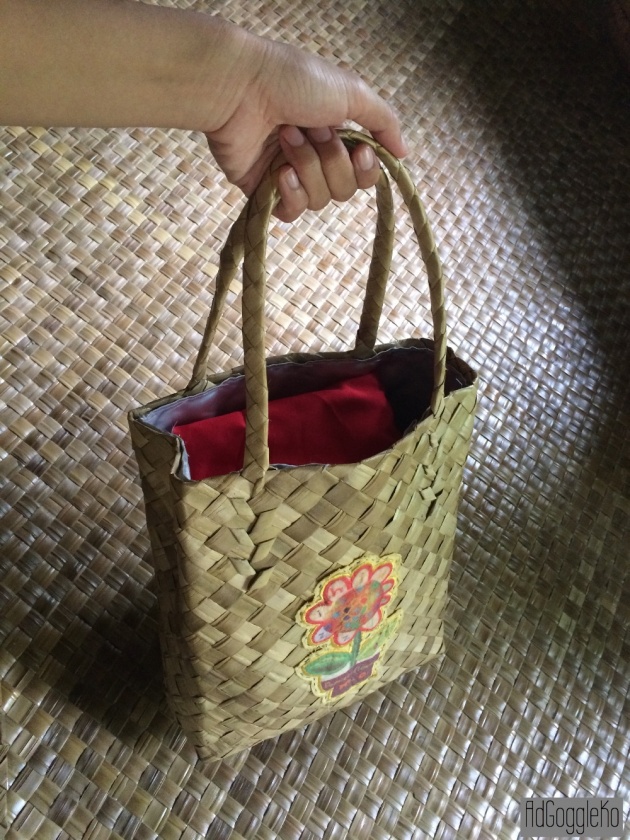 This homegrown handicraft making can be found in the four corners of this country. But mind you, each region may have their own distinctive style of weaving using materials available in their locality. Traditional and provincial Filipino weaving make use of grasslike plants even today. However, plastics took over this role particularly in highly urbanized areas.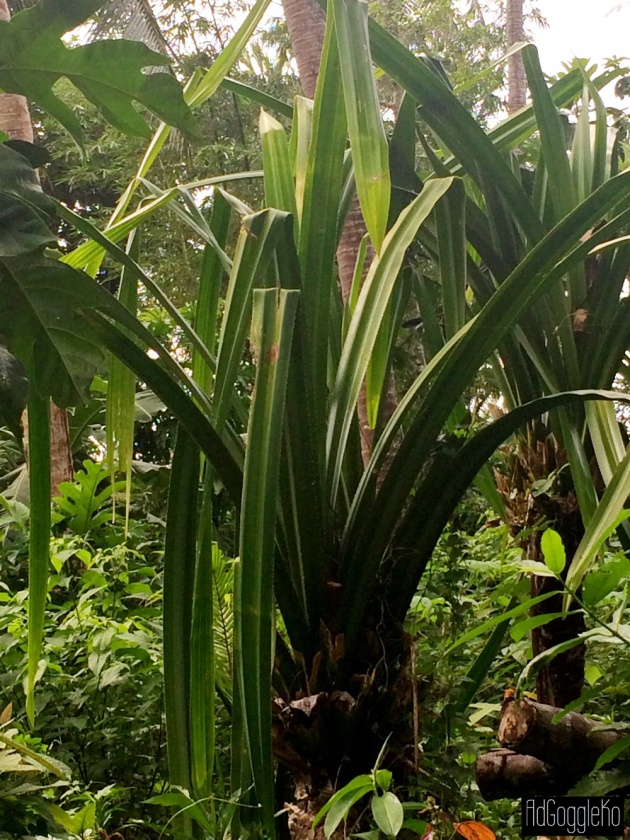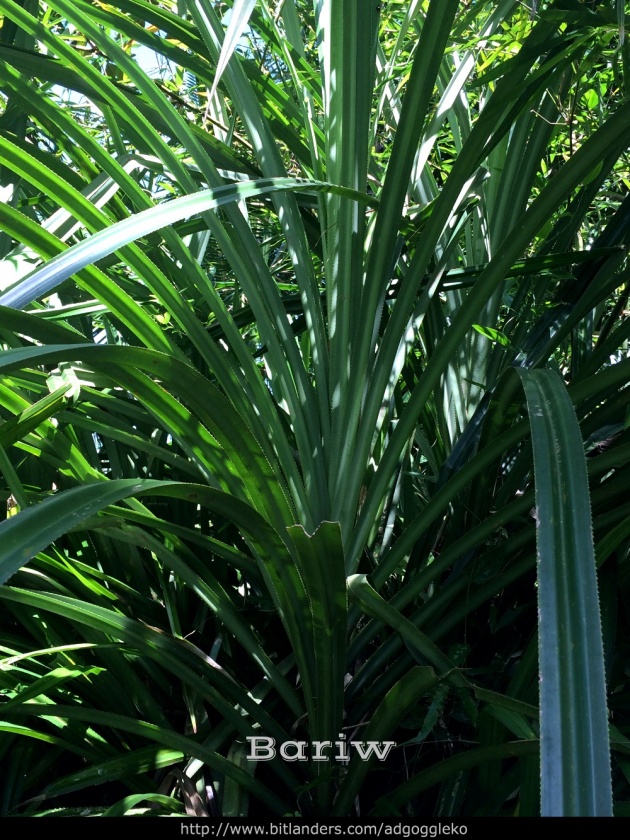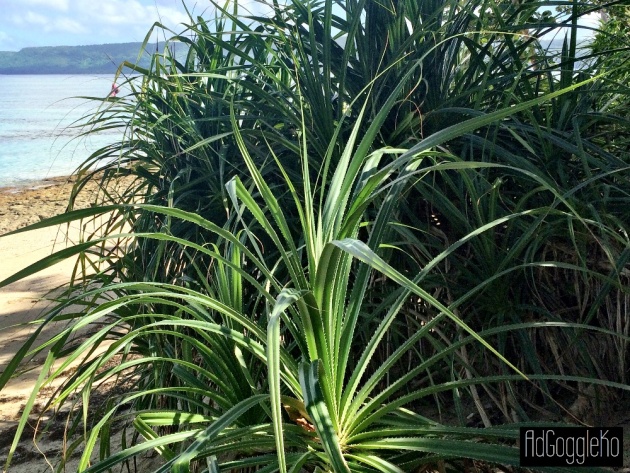 In my home province of Bicol, we have three (3) varieties of Pandanaceae plants -- the "karagumoy", "bariw" and "pandan" or pandanus (Screw palm or Screw pine). You can only find the pandanus thriving by the shorelines of coastal towns. Unlike pandanus, the "karagumoy" and "bariw" varieties are found almost everywhere in Bacon District, Sorsogon.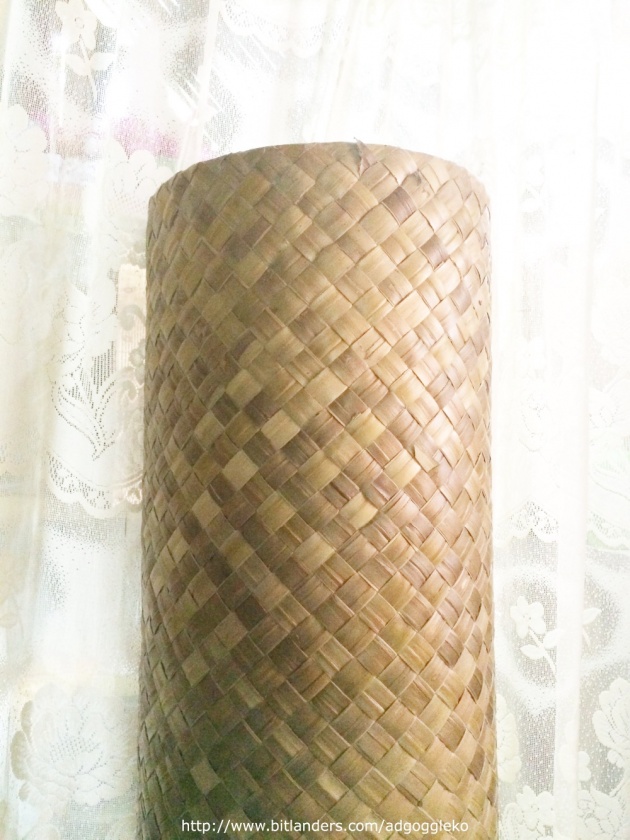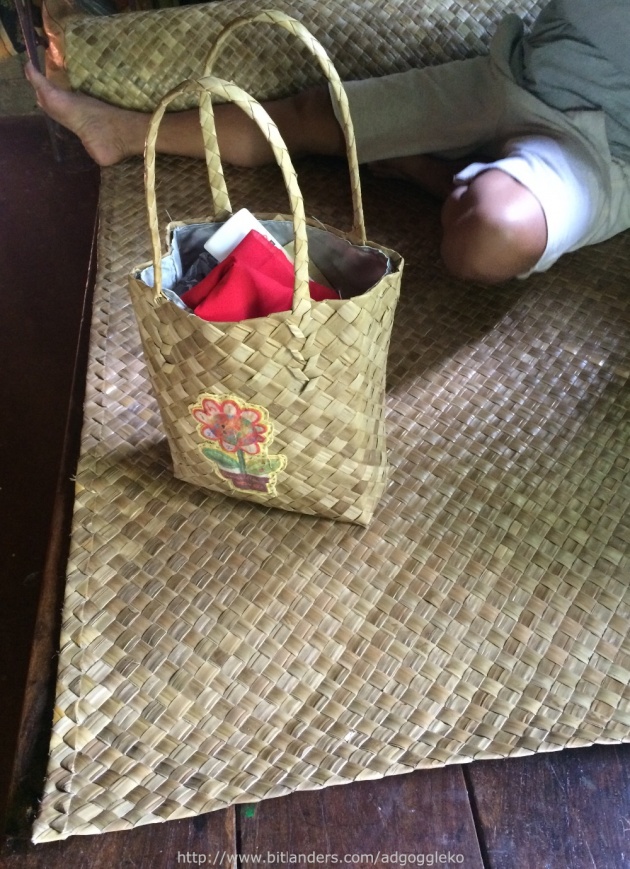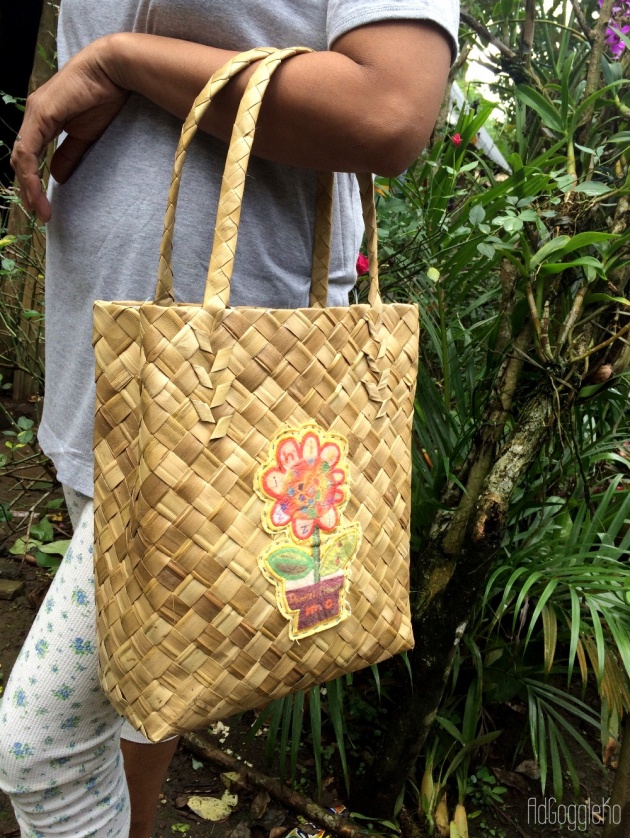 We use the "karagumoy" and "bariw" for weaving sleeping mats we call " banig" and baskets as well. However, it seems "bariw" remains to be the most favored weaving material by our local folk up to now. Using double strips of "bariw" leaves to weave sleeping mats and baskets would definitely look better and more durable than using single stripped "karagumoy" leaves.
Many years ago, Filipino and Chinese businessmen and merchants used to buy our "banig" or sleeping mats by the bulk. Currently, other countries established foundations to provide financial support in the production of beautiful and durable Bicol native handicrafts of all types and kinds. It would also preserve this age old and wonderful tradition of Bicolanos. I remember the Japanese were the first to take interest in the preservation of our heritage. Spain is another country that established an organization called COASTAL CORE and is fully funded by the Spanish government.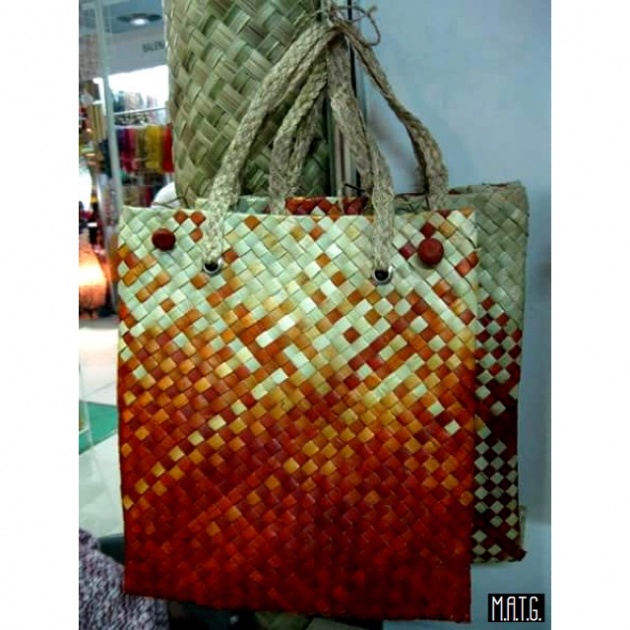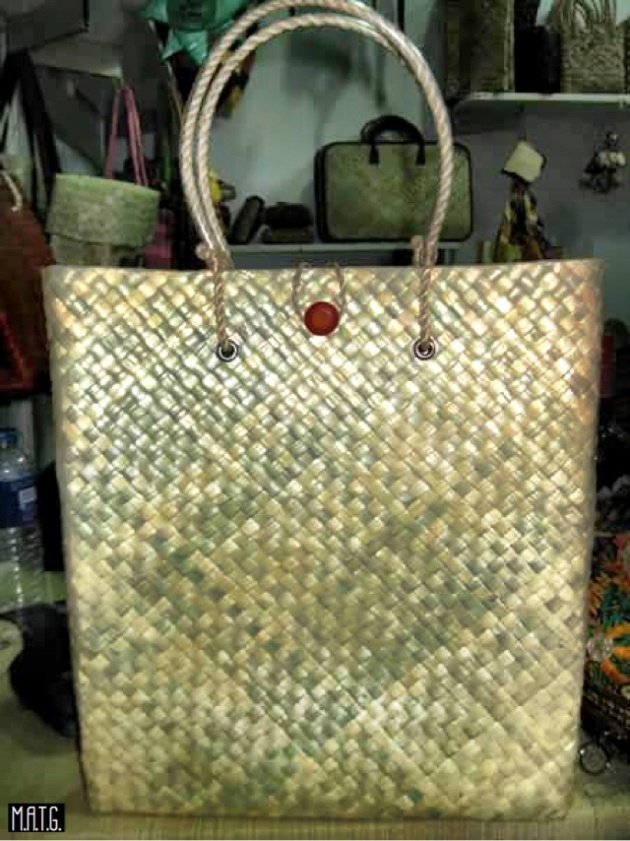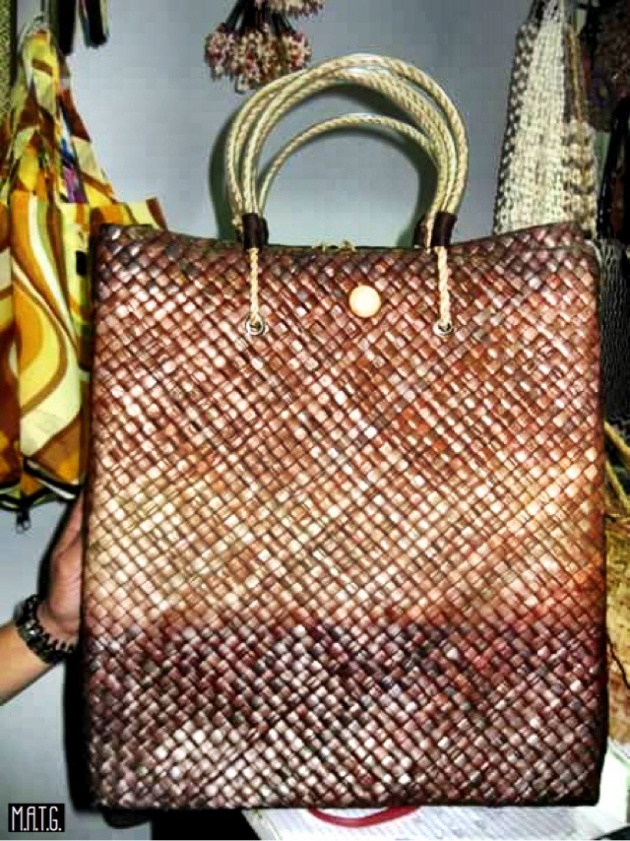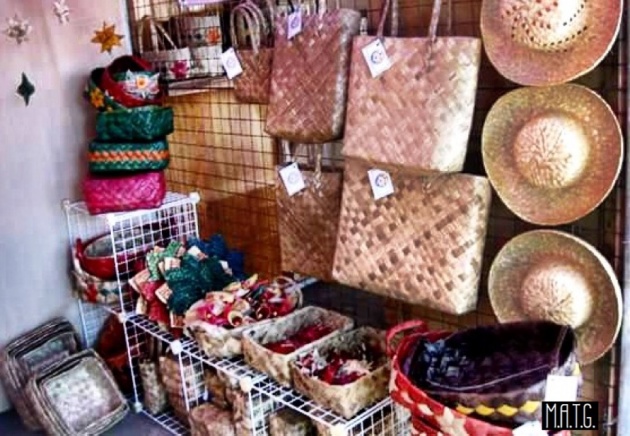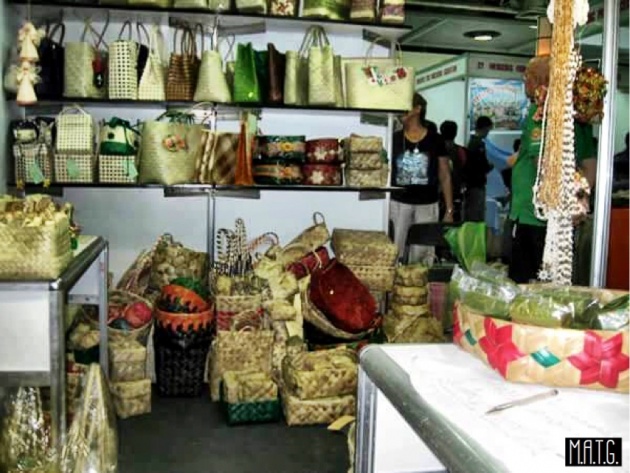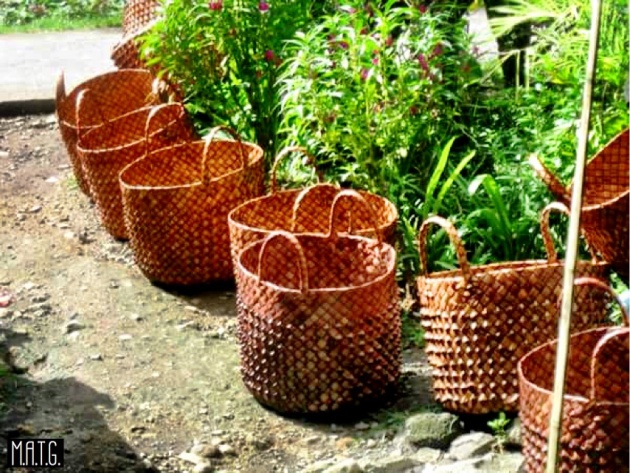 Aside from mats and baskets, our local weavers also make different styles of hats, sturdy storage boxes, various kinds of beautiful and colorful home decors made out of "karagumoy" and "bariw" material. Above photos were taken by my friend (Mary Ann T.G.) who works with Coastal Core.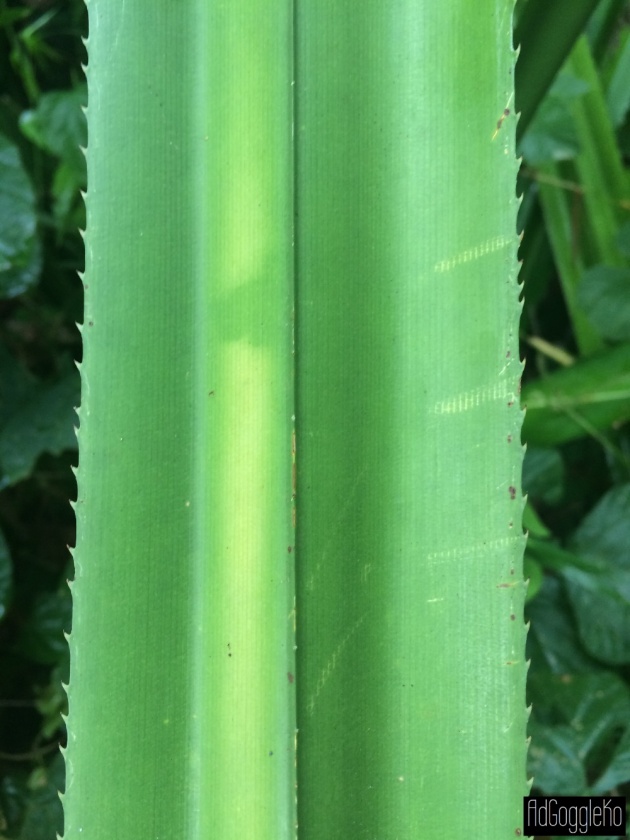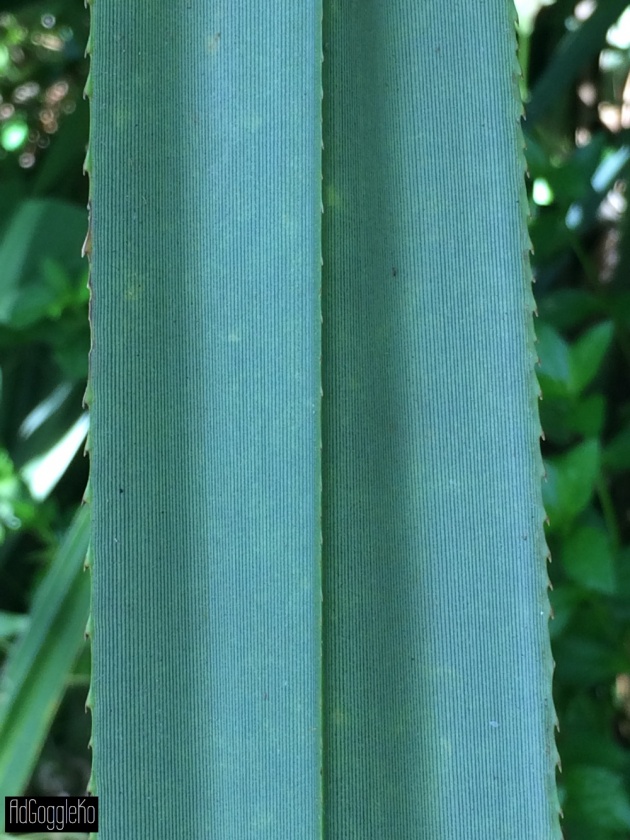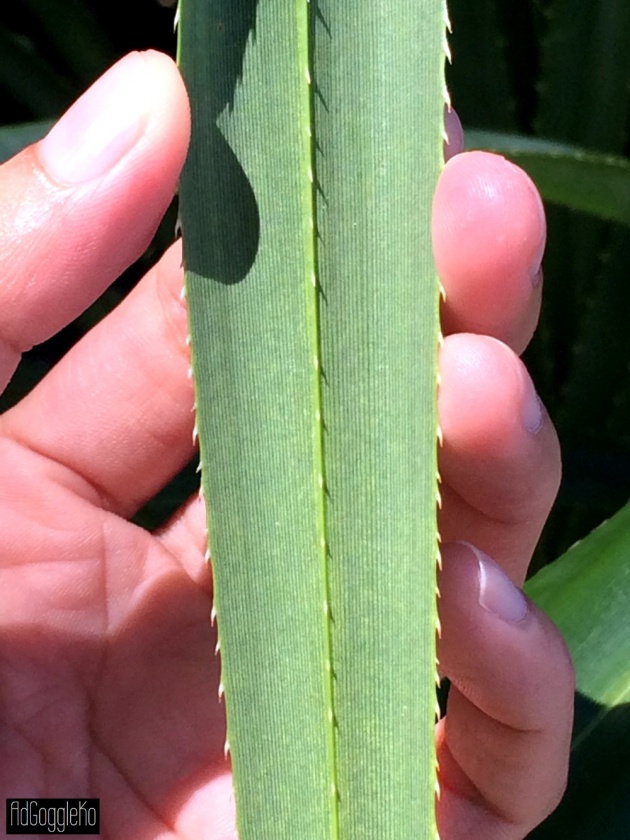 These are the "karagumoy", "bariw" and pandanus leaves. The "karagumoy" is bigger and thicker, while the "bariw" is a bit smaller and lighter in texture. Pandanus is the smallest and lightest.
In Leyte and in some parts of Bicol, mat and basket weavers use sweet grass or wild seagrass. Watch youtube videos below.
In Mindanao and some parts of Visayas, local weavers make use of "buri" or palm leaves.
In Baliwag, Bulacan, "buri" is used to make the world's famous "buri" hats, or straw hats.
Other provinces use "anahaw" or footstool palm and pandanaceae leaves for weaving market baskets we call "bayong". Load it up with lots of market commodities and you can use it over and over again.
These leaves are extremely durable and weather proof. Sleeping mats made out of these materials are commonly used by rural Filipinos and are said to be as comfortable as a foam matress. I do agree, because most of my province mates still use these mats either on their bamboo beds or wooden floors.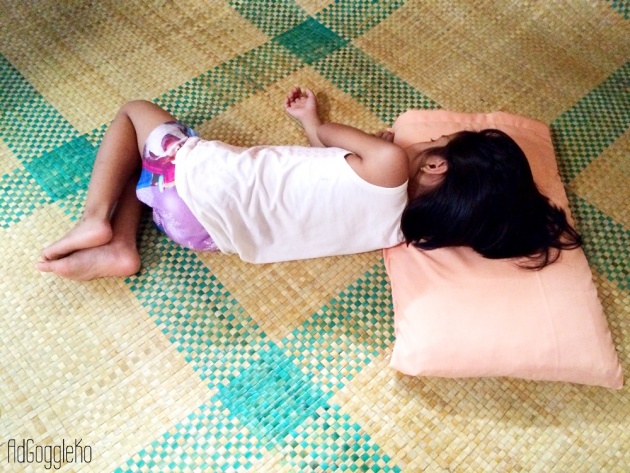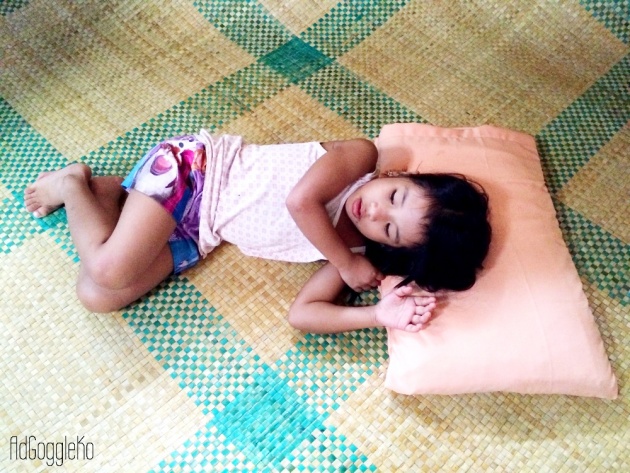 I used to sleep on a woven mat when I was a kid. It is nice and cool. Soft on the back. "Bariw" is more durable than "karagumoy" mat. However, I prefer my mat made out of thinner "karagumoy" strips. Please see a photo below of a beautiful example of a "karagumoy" mat with artificial color designs.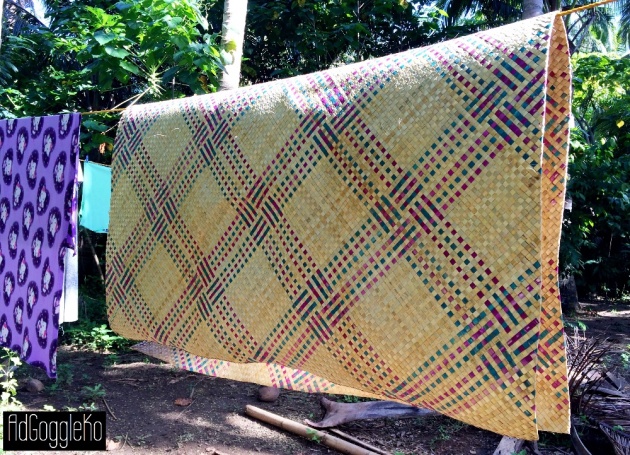 I learned that "karagumoy" or "karagomoi" mats are likewise made in Tabaco, Albay (Southern Luzon) and in Cebu (Visayas). I made a search on youtube but I couldn't find the appropriate videos on "karagumoy" mat weavers. If only I have the time and money, I want to personally tour and visit the different places in my home province and take video of the actual local weavers at work.
When I was just a kid, I found it fascinating to spend much of my time watching and observing how an old couple neighbor of ours effortlessly weaves mats we call "tigsad". Since I wasn't confident in using pandanaceae leaves they use, I began to imitate them by using banana leaves instead.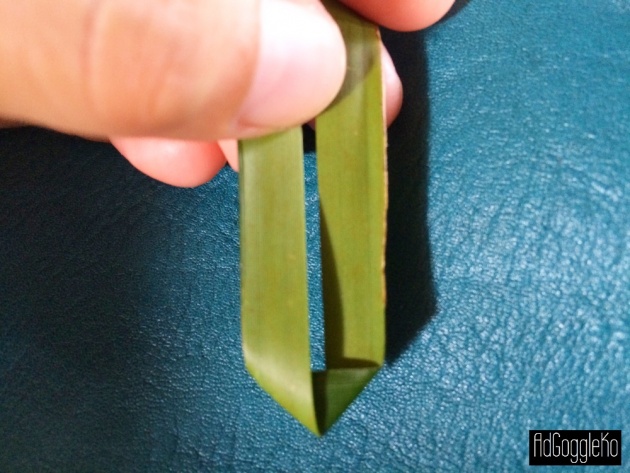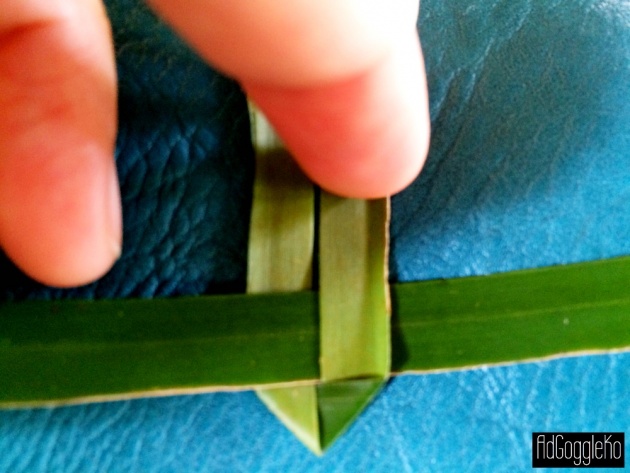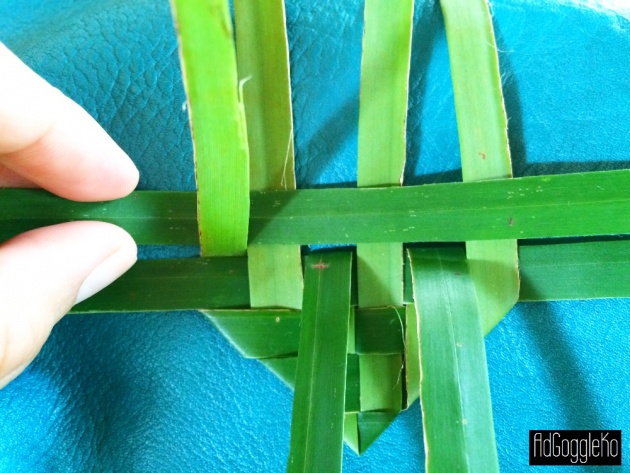 Here's how it ended up. See the picture below.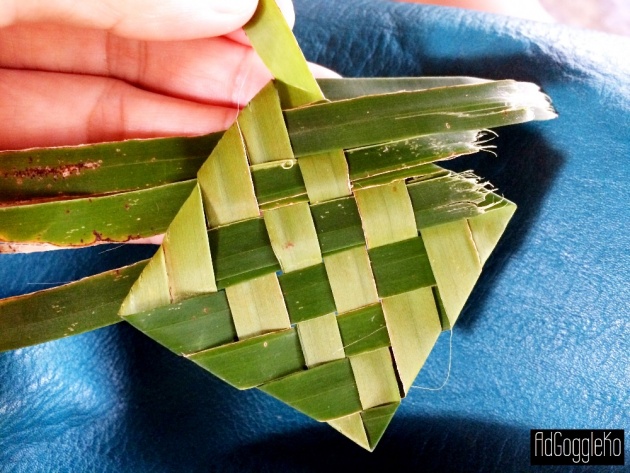 Baskets and Mats weaving includes the following:
1) Use a sharp bolo or knife to harvest Pandanaceae leaves.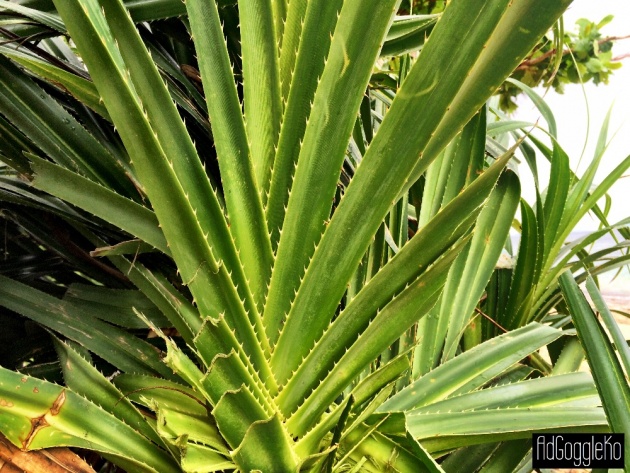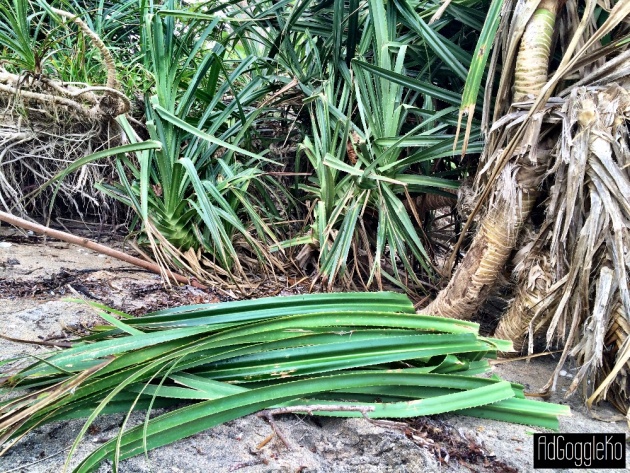 2) Carefully remove the thorns on both sides and center portion of the leaves.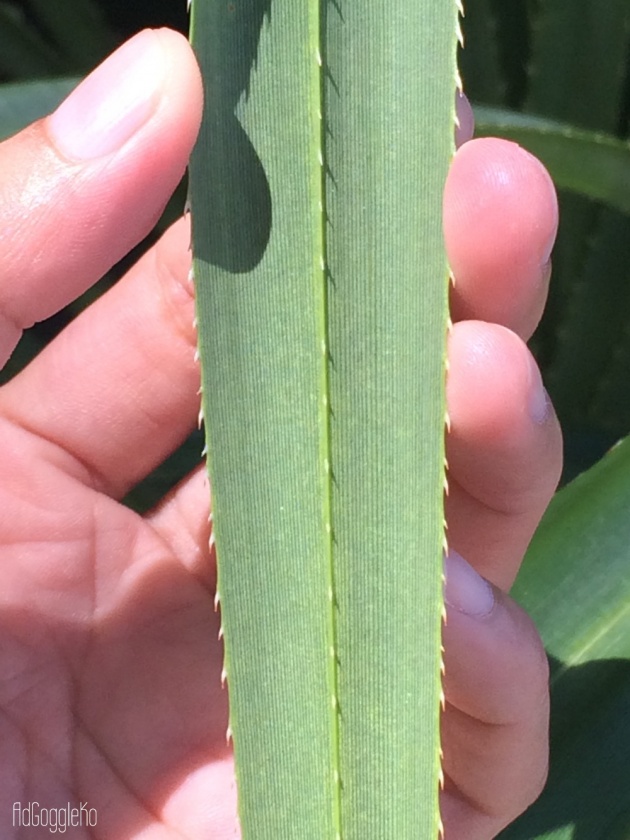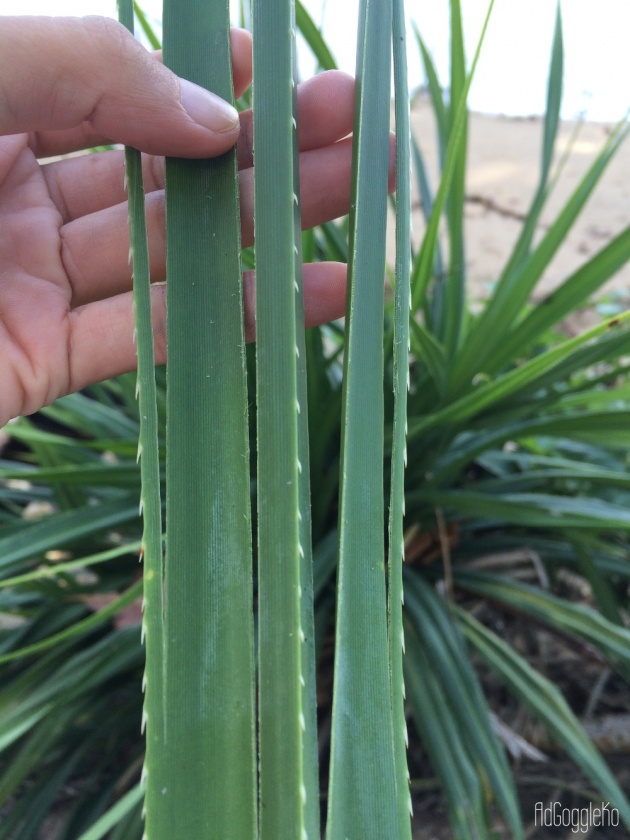 3) Tie up the bunch of leaves stripped of thorns and sun dry them.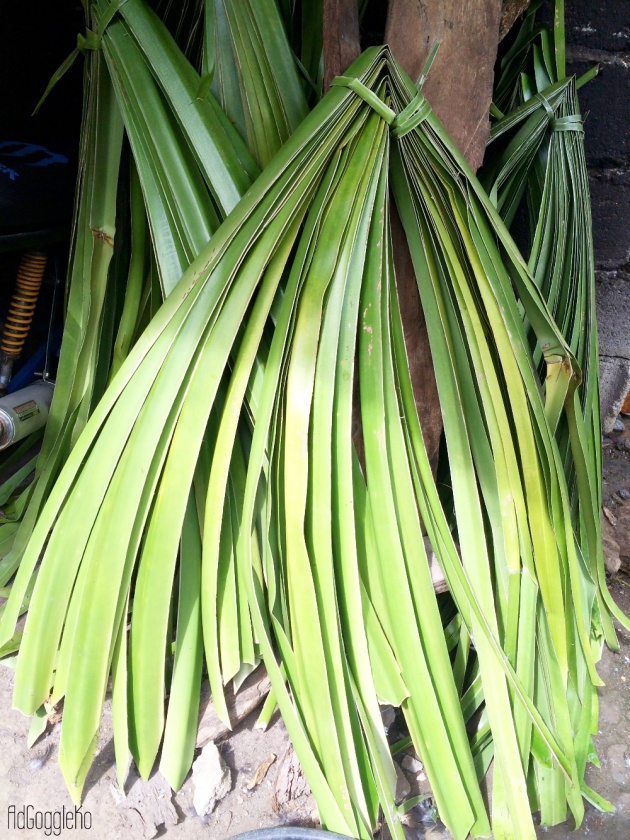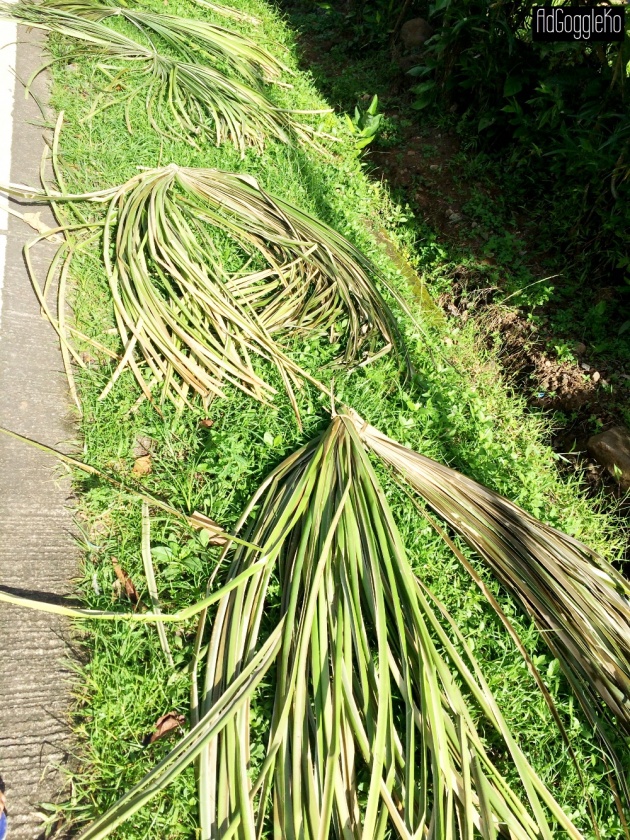 4) Roll the dried "bariw" leaves. No need to do this on "karagumoy".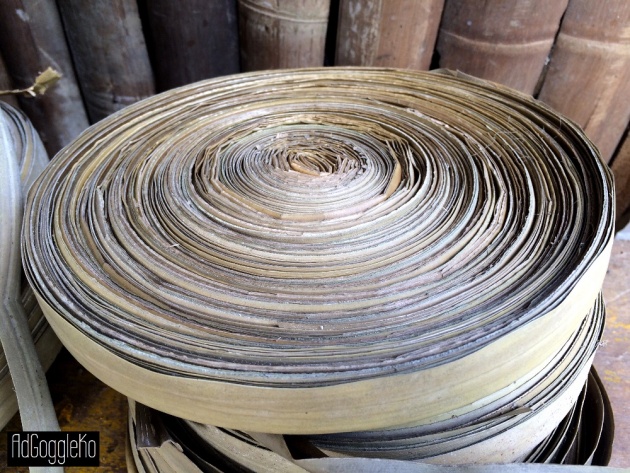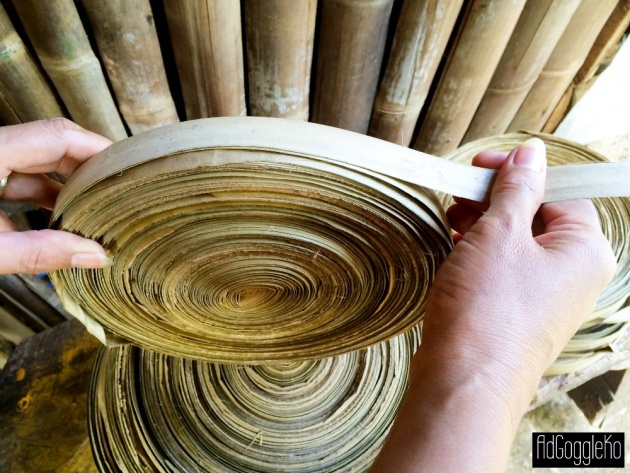 5) Then, use a small and thin sharp knife together with a native tool we call "sangnan" to strip and equally cut to size the pandanaceae leaves.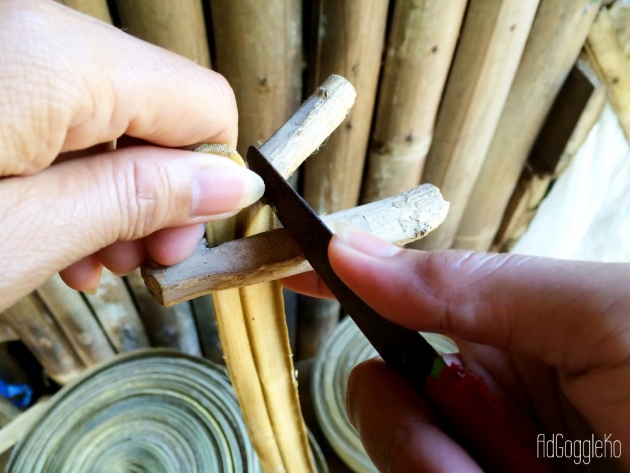 Commercial mat and basket weaving look quite simple to do and this has aroused my interest. I remember during my younger years, basket and mat weaving and various handicraft and decor making was almost like a fad. Every kid in town knew how to weave native handicraft with readily stripped materials. At that time, I tried stripping "karagumoy" leaves. Guess what? I cut my index finger with a sharp knife. Ouch!
To this day, mat and basket weaving remains very memorable to me specially whenever I see that little scar on my finger.