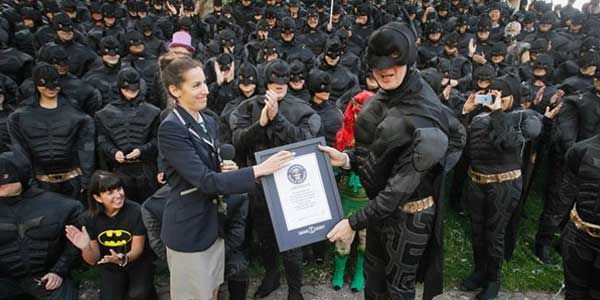 Nexen employees receiving record
Canada 542 people using Batman costume and gathered in a park to break records and do charity work.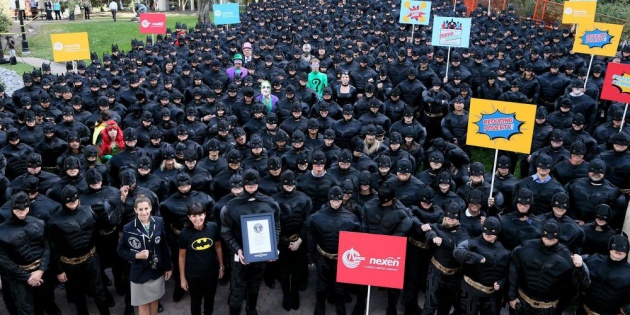 On Thursday (18/9), 542 Nexen employees dressed as Batman and assembled in Calgary, Canada. They want to break the Guinness World Records for the largest number of people who use the superhero costumes and gathered in one place. Not only that, the oil and gas companies also make it a mass movement in order to mark the start of their fundraising campaign, titled United Way and the theme From Suits to Superheroes.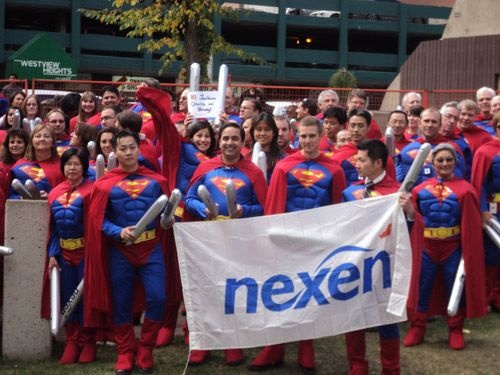 However, this is not the first time held a record-breaking Nexen like it. In 2011, employees of Nexen attempted to break the record by using the Superman costume. Approximately 437 Nexen employees participating in the action. Unfortunately, the record was defeated two years later by a number of people in the UK.