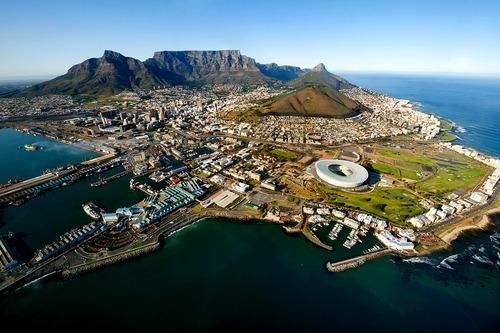 By Sarah Khan
Cape Town has just passed the midway point of its reign as World Design Capital 2014. Now, as South Africa eases into spring, here are six ways to eat, sleep, drink, and shop your way through the Mother City — while soaking in the finest of Cape Town design along the way.
Markets
To market, to market: In South Africa, the humble open-air bazaar is elevated to an art form, and it's a pretty good bet that you'll stumble upon all the posh Capetonians at one of them on the weekends. Head to Neighbourgoods Market, set against the backdrop of a converted Victorian-era mill, for the ultimate hipster haven, where the city's style set munches on slabs of organic biltong (jerky) while perusing racks of wood-framed sunglasses from Ballo. In the seaside suburb of Hout Bay, the lively Bay Harbour Market attracts a diverse mix of patrons who settle on stools made from repurposed tires to watch a rotating roster of live bands.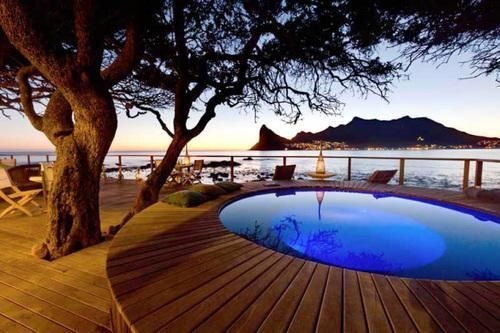 Hotels
Parisian pomp meets South Beach glam on the glitzy palm-lined stretch of Camps Bay. On a promenade studded with the city's trendiest restaurants and bars — and the models who frequent them — The Marly (from $260) laid claim to its own beachfront digs last December. The 11 suites take their design cue from a French château, but the opulence is understated: tufted couches, mod custom chandeliers, sleek white rooms with steel-gray accents. The hotel's contemporary-Japanese restaurant Umi is well on its way to becoming a hot favorite with the model crowd, who sashay onto the terrace for sundowners before tucking into sushi and sashimi.
It feels as though you've traveled to the edge of the world at Tintswalo Atlantic (from $380), a luxe beach resort hovering above the water on scenic Chapman's Peak Drive. Each of the 12 suites is inspired by a different island: you might stay in Zanzibar, Sainte-Marie, Madura, or Ithaca — all without driving more than half an hour from the heart of Cape Town. The steady rhythm of waves lashing against the rocks makes for the ultimate nocturnal sound track.