Video Credits: Neil Patel via YouTube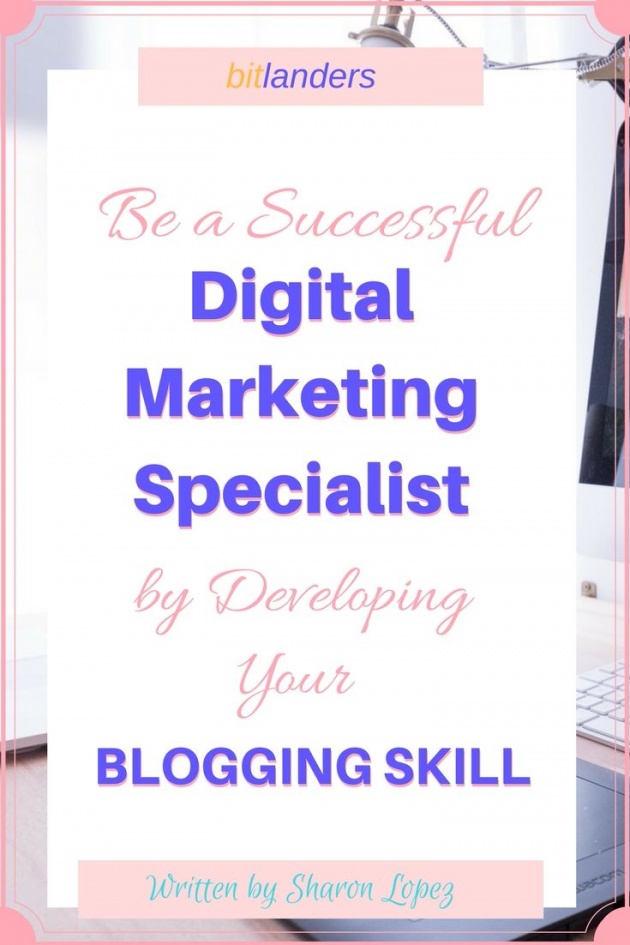 Image Credits: Sharon Lopez via Bitlanders
While browsing the different articles online this afternoon, one of the careers listed in a site caught my attention, the Digital Marketing Specialist. With the name itself, I know that this type of career is related to computer, internet, and business related to selling products or advertising. Aside from the name, what really got my attention was the average salary in the US which is amounting to $67,230.00.
Wow! This would be a big sum of money if I would convert the amount to our local currency.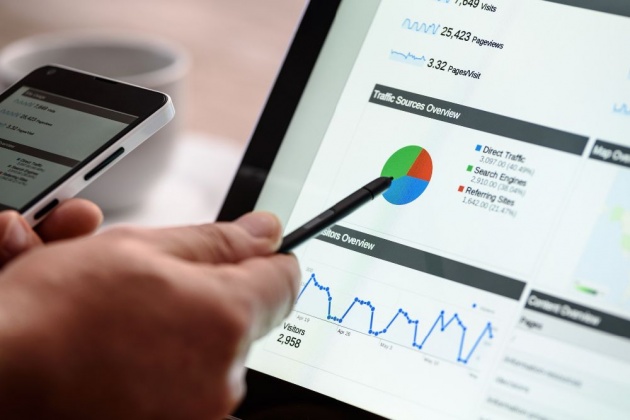 Image Credits: PhotoMix via Pixabay
Hello everyone! Let's talk about something new today! I am sure you will be interested to learn about this thing as much as I do. Developing new skills would certainly help us in order to get a better job or even with our own business.
Considering that we are in the blogging industry, I believe that learning things that are related to marketing, SEO, PPC, Search Engine Marketing and analyzing the analytics would be highly important. Additionally, it is imperative if we would be able to learn to code.
What is a Digital Marketing Specialist?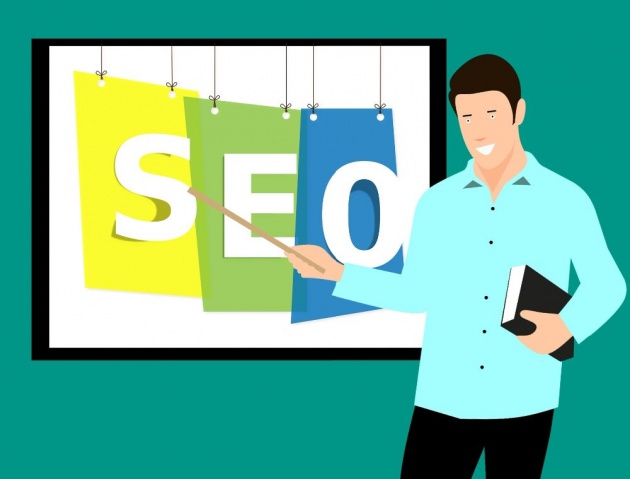 Image Credits: Mohamed Hassan via Pixabay
Going back to the above-mentioned career position, the Digital Marketing Specialist, the following Job Descriptions has been given:
Job Description: A Digital Marketing Specialist is responsible for promoting the company's brand, initiatives, and products through the digital channels. This can be done through social media, email campaigns, and online promotions. The role will include consumer research to be knowledgeable of the consumer's needs in order to develop an appropriate digital marketing strategy.
Key Skills:
Marketing basics
SEO (search engine optimization)
PPC advertising (pay per click)
SEM (search engine marketing)
Understanding of analytics
Source: TheGreenPurpose.com
Backgrounder on the Different Skills
Marketing refers to any activity that will help a business generate more sales and conduct related studies. It may include acquiring knowledge related to customers' needs, preferences and the environment they are living in. Different companies or businesses may apply a variety of strategies in order to achieve their goals, which is to generate more sales for their business. As an individual who would like to acquire a high level of knowledge in marketing, we should understand that our main consideration is to learn what the customers are looking for. From this point, we can build the most appropriate strategies in order to generate more sales and thereby achieving more profits for the business.

Image Credits: Geralt via Pixabay
When we talk about marketing we might simply say it is about sales or generating sales. But the process involves daunting tasks. Say, you want to produce a product, example a bag. You cannot just say that you need to make a bag and sell it outright. you need a lot of studies to do. So many questions that need a definite answer.
Who will use the bag? What color does this customer want? What size, design? How much can the customer pay for the product? Where is this customer located? And a bunch of other concerns such as taxes, promotions, and advertising which we need to deal with.
That is why taking a course on marketing will help us understand every detail of marketing that will give us an edge when applying for a job or putting up our own business.
Search Engine Optimization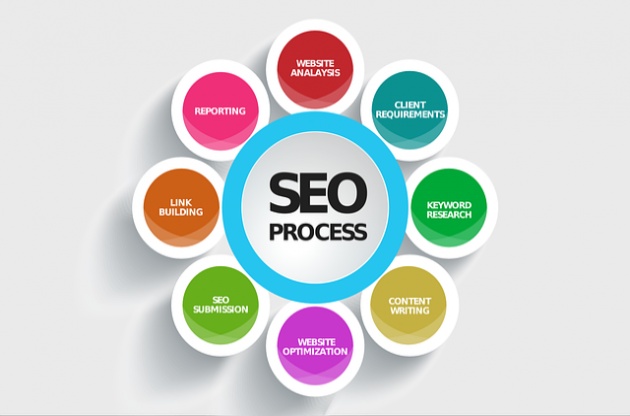 Image Credits: 568647 via Pixabay
Almost everything nowadays involves digital activity. Meaning, we rely online on most of our research needs. We want to buy a mobile phone and we go to Google ( or any search engine you may opt to use) to find one. How we can find the specific brand and model we want is a work of SEO. this is the reason why big companies would hire an expert in SEO in order for their product to come on top.
Search Engine Optimization (SEO) is the practice of increasing the quantity and quality of traffic to your website through organic search engine results. Source
"Organic" as used in this phrase means we don't have to pay for it.
Here is an example: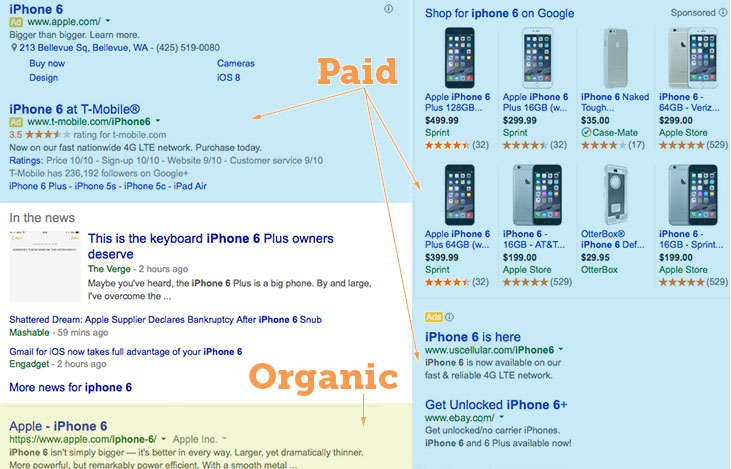 Organic search traffic is specifically any unpaid traffic that comes from SERPs.
Image Credits: moz.com
Pay Per Click (PPC) Advertising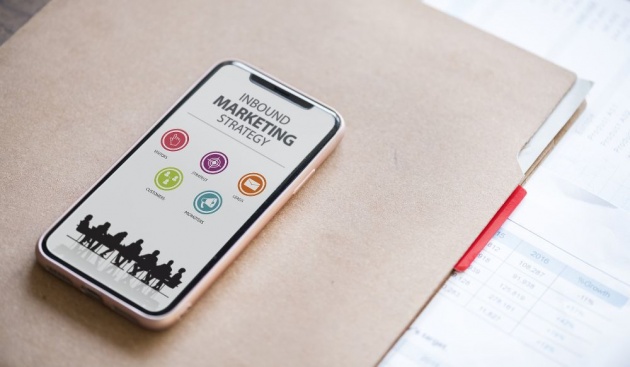 Image Credits: RawPixel via Pixabay
Pay Per Click (PPC) Advertising also known as Cost Per Click (CPC) is an internet advertising model which the company pays when the ad is clicked.
Search Engine Marketing (SEM)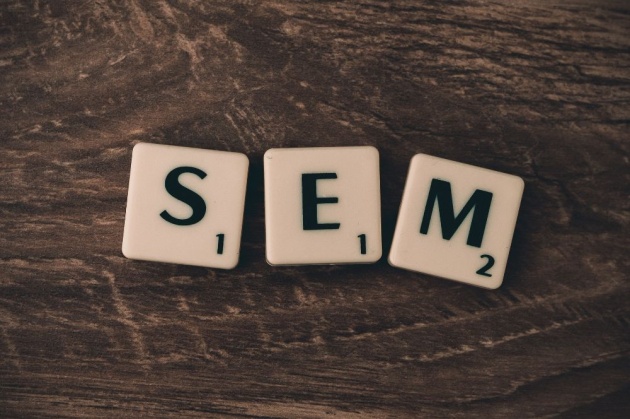 Image Credits: FirmBee via Pixabay
Search Engine Marketing (SEM) is an internet marketing strategy to increase the visibility of your website through paid advertising rather than relying on the organic traffic.
Understanding of Analytics
Analytics is a process of examining information through the use of mathematical, statistical and finding trends based on previous data.
Here is a sample of an analytic data from Google showing a high percentage of visitors staying in a blog for less than 10 seconds.
Image Credits: Razorsocial.com
If you are the owner of the blog, you will be given a chance to check why and what you need to be done in order to keep your readers a little longer.
How Can We Develop These Skills?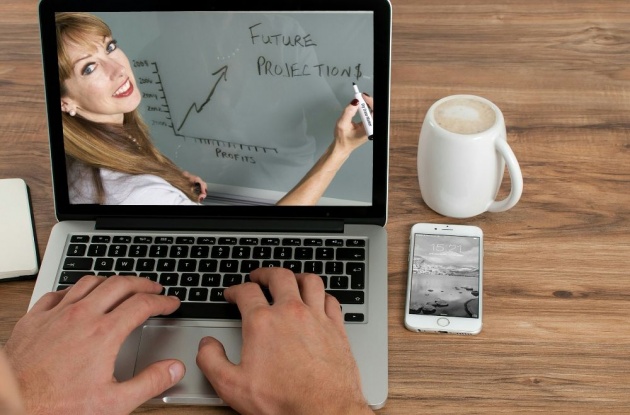 Image Credits: Mohamed Hassan via Pixabay
Looking closely on the above-given job description and skills requirements I can say that since we are into the blogging industry, more or less, we already have a little or maybe some have great knowledge and understanding of these given skills. Especially if we have our own blog, either it was created using the free or the hosted platform.
All of the skills enumerated above are needed in blogging. So, what we need is to develop more our skills in order gain advance knowledge. Perhaps, we need to undergo short-term courses in order to get a certification.
There are online courses which we could take in order to learn and earn a Certificate of Completion which we can use in the future. Some of these courses are free while there are some which require a minimal amount of payment before we could join.
Google is offering a short-term course and an assessment, Google Analytics ID Certification. It comes with a certification which we could add to our resume to show that we have the skill in analytics.
MOZ has this Beginner's Guide to SEO which we could probably take a look into.
We could also take this Google Adwords Certification for free from Google.
There are many short-term courses online that we can take in order to develop more our skills.
Video Credits: Neil Patel via YouTube
CONCLUSION:
Today's career environment is highly competitive. Landing a job may not be as easy as it was used to be. Today's companies are looking for highly-skilled people to represent their business. With the growing population in the world, the choices are also going up. We cannot afford to stay mediocre. We need to improve. We need to continuously learn. Stand up and accept the challenge and gain superiority in order to win... in order to SUCCEED!
Thank you for the time spent reading my blog post. I hope you learned something new today. If you think this post is helpful, please share it with your social media sites or through other ways possible. Let's continue learning! Have a great day!
Meanwhile, I hope you allocate a moment to answer the Querlo Chat.
___oOo___oOo___oOo___
Written for Bitlanders
by Sharon Lopez
Thank you for reading.
Please visit my BLOGS more quality blog posts.
Sharon Lopez is the owner of Online Working Solution and Sharon S Lopez
You may visit me on
Facebook, Twitter, Pinterest and LinkedIn
///////////////////////////////////////////////////////////////////////////////////////////////////////////////////////////
Would you like to earn from sharing your ideas, videos, and photos? Join us in Bitlanders!
///////////////////////////////////////////////////////////////////////////////////////////////////////////////////////////
DISCLAIMER: The views and opinions expressed in this blog post are that of the author and does not in any way represent the agency or department she currently belongs.
ADDITIONAL NOTE: The sites mentioned in this post are for information purposes only and links are provided for easy access. The author does not receive any remuneration from the said companies or sites.