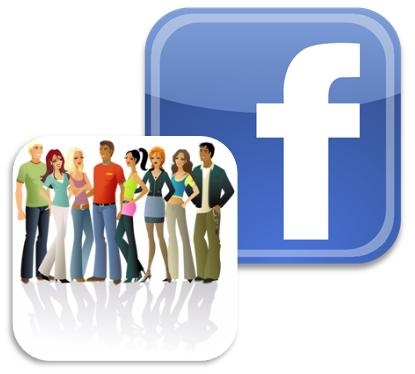 We started our online marketing campaign for our entertainment show, 'Hello! Hollywood' a few months ago. As most of the Chinese online websites don't have a conventional way to treat traditional online marketing techniques (for example, pre-rolls / banner ads / etc. are charged on a per day basis), we put our thinking caps on and thought about spreading the word virally. Needless to say, we had our ups and downs, but here are some of the few things we've learned along the way:
Fan-base VS Friend-base
We first tackled the social-networking sites as a way to promote our program online After all, with sites like RenRen and KaiXin001 is really one of the birth places of viral marketing. It starts here, it lives here, and it grows here.
Before we started any social-media initiatives, we did a best practice study on our competitors' shows. Initial results show that having a television show on-air does give you a certain advantage online. However, notoriety is just one half of the equation… (to be discussed in a little bit).
Back to the social-networking sites. Just by being part of these social networks and continually updating it with fresh content, news stories, 'tweeting', etc., will continually grow the fan base. I equate it the way you would treat a plant – you water it everyday, give it the sunshine it needs, and it'll eventually keep growing.
After a few days of us on the social networks, the number of 'friends' steadily grew… unfortunately, that is not a direct correlation with our online viewership of our program. More so, as soon as we stopped adding 'friends' to our profiles, the 'steadily growing' rate slowed down to a trickle. Yes, we had a few comments, few revisits, and few re-tweets from 'friends'. And yes, we tried different content, increased our update frequency as well as match content with our 'friends' interest, but the awareness and the branding of 'Hello! Hollywood' was still low.
We were not alone in this endeavor as our competitors exhibited the same folley – large 'friend' base doesn't always translate or convert into a large 'fan' base.
For more entertainment news and business insights, please subscribe Hello!Hollywood's WebTV at http://webtvs.filmannex.com/HelloHollywood
Related articles
What does China's tomorrow hold for us?

Chinese Youth Watch Half of Their Movies Online
About Hello! Hollywood
Hello! Hollywood is China's premiere entertainment news program bringing viewers around the world the latest in Hollywood celebrity news, lifestyle, and culture. The show is produced by Metan Development Group, a leading content provider and distributor
focused on delivering western entertainment to China.Hello!Hollywood travels to the
red carpets of the entertainment industry's most prestigious award shows and
movie premieres, as well as offer exclusive behind-the-scenes looks on movie
sets and interviews with Hollywood's elite celebrities.
About Metan Development Group
Metan Development Group (Metan)
is a multi-media company focused on delivering Western entertainment content to
China, and conversely, producing and exporting high-quality content in China to
be sold and distributed internationally.
Launched in 2009, Metan Development Group LLC (Metan) is a venture created to develop and distribute entertainment content and media specifically for international markets. The company's founders are entertainment industry veteran Martin Pompadur, E!
Entertainment Television co-founder Larry Namer and Amerilink founder Jean Zhang. For more information, visit
www.metanmedia.com
Facebook-http://www.facebook.com/pages/Hello-Hollywood-Web-TV/218552681531901
Twitter- https://twitter.com/#!/HelloHollywood3
Company website- http://metandevelopmentgroup.com/
Pop!China- http://www.popchina.tv