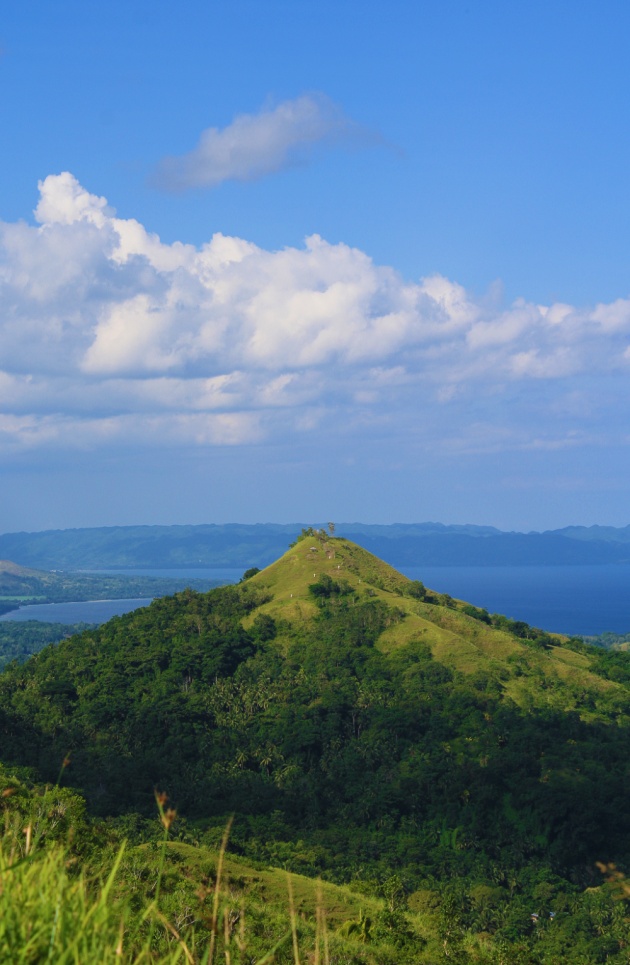 If you want to witness a beautiful over looking sunrise, I would greatly suggest you go and visit this site in Jagna, Bohol, Philippines. It is just ten to fifteen minute drive from the high way in Jagna and that even though it is a steep road, it is definitely easy to handle. Sunflower Resort is owned by a local family in that specific town. They had discovered it when the owners had hiked towards a farm way above their town and found a breath taking view of their town. They then developed it and called it that way as their were sunflowers living freely in the area.
I couldn't help but exclaim this wondrous beauty and the only way for me to keep a memory of it was to take photos of the entire area. I wish I had taken a video, maybe a 360 view of the whole resort but I haven't so I will just flood this blog post with photographs instead.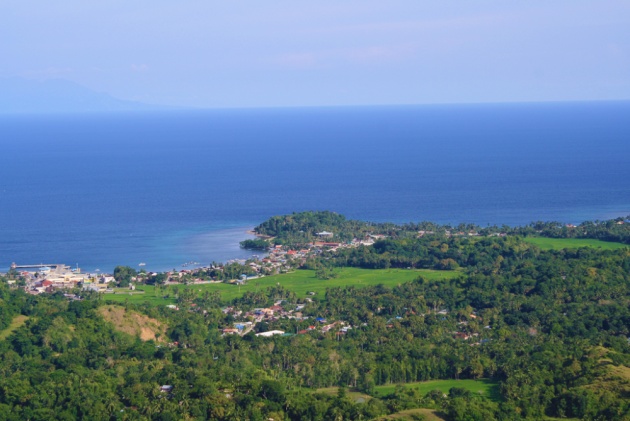 The town view from below, green is still dominating and I like that.
Unfortunately, I wasn't able to witness the sunrise but I had seen a magnificent view when we went there three years back. I wonder how it looks like right now but I can remember the blue skies with perfect clouds and the calm see over the horizon plus the peaceful town down below. As you can see the horizon meeting the skies and the calm see, it does show how powerful our Creator, how wonderful this world we are living in and how blessed we are to see these creations. We had been given the freedom to use these resources, to appreciate the beauty it has within itself and we should take care of them. I am thankful that I had been given the chance to see this beautiful view.
Aside from the magnificent horizon down from the distance, I also would like to credit the Boholanos for keeping the mountains intact with green trees and shrubs. Sadly, most of our countries mountains has been bald now, trees are being cut down for our needs such as lumber and paper, so thus illegal logging as well had caused this to mother nature. As a result, whenever there are storms and heavy rains, flash floods, erosion and the like are happening as there are no more trees to secrete those water flowing from the mountain tops. Worst cases, certain lives has been taken from us because of the works of our own hands as well.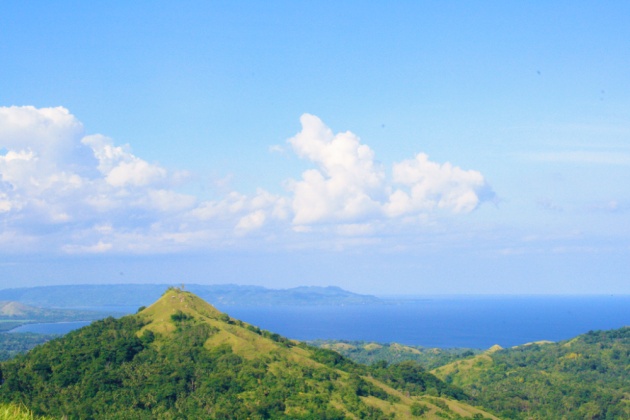 Clouds with a blue sky had also added beauty to the resort.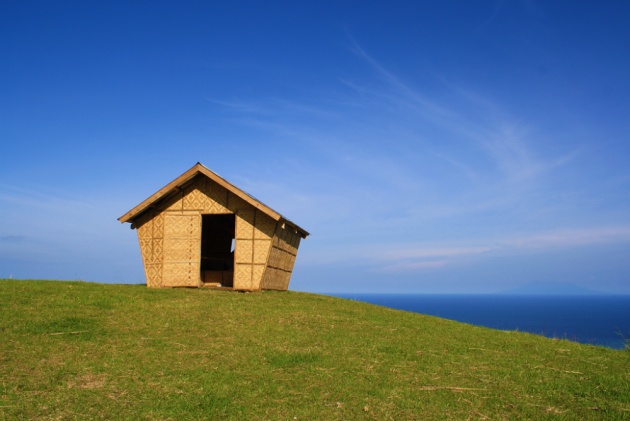 Under construction nipa hut was placed on top of a certain mountain area in the resort.
I am thankful that I got the chance to see a mountain full of green view on it, I am wondering if my grandchildren can still get a glimpse of the same view I have right now. I wonder if the future generation can still see the beauty which I had seen by my own eyes that's why I am keeping photographs of this view as a keepsake so I can share to them,if not, my grandchildren can share to the world how beautiful our earth was.
Check my gallery for other beautiful photos of this place: Sunflower Resort - Jagna Bohol Philippines