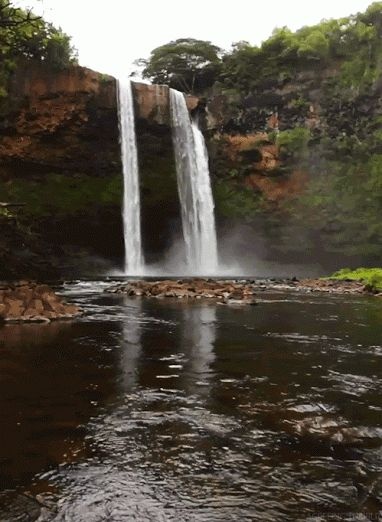 Is among the 20 most beautiful lakes in the world to 17th place. The park covers an area of 33,000 hectares and includes 16 lakes in succession, connected by waterfalls.Plitvice is the oldest national park in Southeast Europa.All'interno the park there are also many caves of which only a small part is agibile.I lakes are formed by two rivers: the White River and the Black River, which flow in the river Korana. The waters of these rivers are rich in calcareous salts (mostly calcium carbonate and magnesium carbonate), from the dissolution of carbonate rocks forming the geological structure of sito.Questi salts are precipitated by vegetation, forming layers of travertine , a sedimentary rock recently. Over time, these deposits forming real natural dams that act as barriers to water, growing by about a centimeter per year. At one point the water pressure breaks these natural levees, opening new paths in the ground.

This mechanism, in fact common to all the calcareous water, in Plitvice has assumed a particular importance.
The beauty of the National Park Plitvice, Croatia, is increased in the second round of the New Seven Wonders of Nature.