Pangasinan is a province located on the shorelines of Luzon. Being located here has made Pangasinan one of the leading suppliers of rice, root crops, and fish within the Philippines, especially the country's national fish, the Milkfish. But aside from agriculture and fishing, Pangasinan also has its other perks, and, since it's on the shorelines, it's pretty obvious what those perks are—that's right, beaches...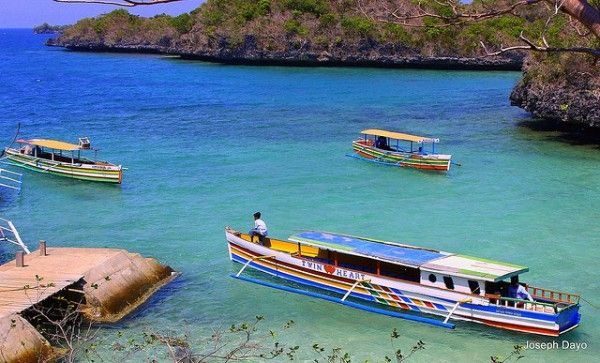 Hundred Islands in Alaminos Pangasinan by Joseph Dayo via Flickr
Beaches here attract both local and foreign tourists all year-round, and since their naturally (and not man-made) there, there's no entrance fee or whatsoever needed. Just bring your stuff, find a good spot, and you're solved.
Whether it's Christmas, Summer, or just Labor Day, you may spend your time in the following best beaches in the province:
1. Patar Beach in Bolinao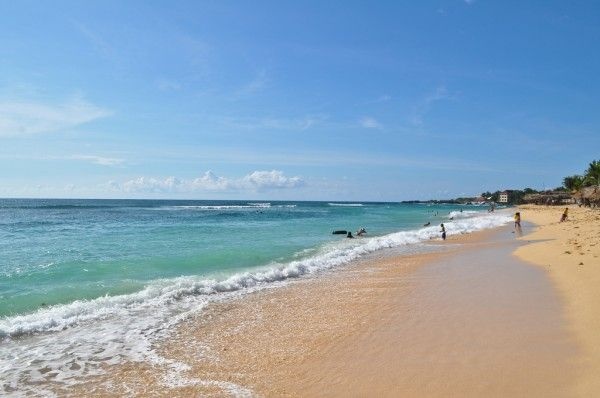 Patar White Beach by Jaya via Flickr
Travel southwest from Bolinao's town proper and come see the famous white-sanded Patar Beach, or the so-called Boracay of the North. Spending time here is not a problem, for you may choose to rent the cottages/nipa huts that are quite far from the coasts, or you may simply find a nice spot and lay out a large cloth, sit directly on the sand, and have your own perfect view of the sea. Sea urchins and puffer fishes, which are expensive delicacies in Japan, are cheap here, since there's an abundant amount of those in here. Scattered amongst the sands are rock formations and coves, and just nearby is the famous Bolinao Lighthouse.
2. Hundred Islands National Park in Alaminos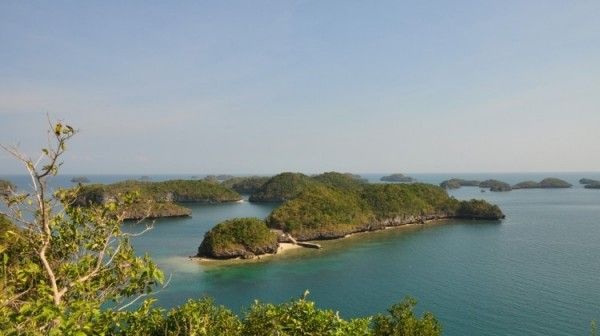 Hundred Islands
Alaminos City of Pangasinan boasts its Hundred Islands, that is a tourist attraction and at the same time a preserved sanctuary. The tourist destination got its name from the number of islands, totaling to 124 during low tide. To get here, you have to travel to the ports and ride a boat for up to 45 minutes at most. You may also talk to the boat driver so you could also go island hopping while on the way to one of the islets. There are very few islands which have been developed for tourism, and the rest, such as the islet with a rock formation resembling the Virgin Mary, are being protected by the local government.
3. Cabongaoan Beach in Burgos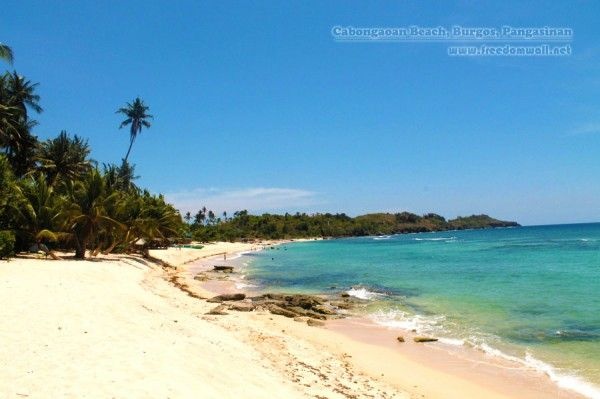 Cabongaoan Beach by April Delarosa024 – Own work. via Wikimedia Commons
If you prefer a more calm vacation on the beach, then Cabongaoan Beach should be on the top of your list. It's' relatively less developed compared to most beaches in Pangasinan, and the ride from the town proper to here isn't short. Still, once you get here, it will be all worth it. Its white sand and long shores make it the perfect beach for snorkeling, jogging, or just, unwinding.
4. Bolo Beach in Alaminos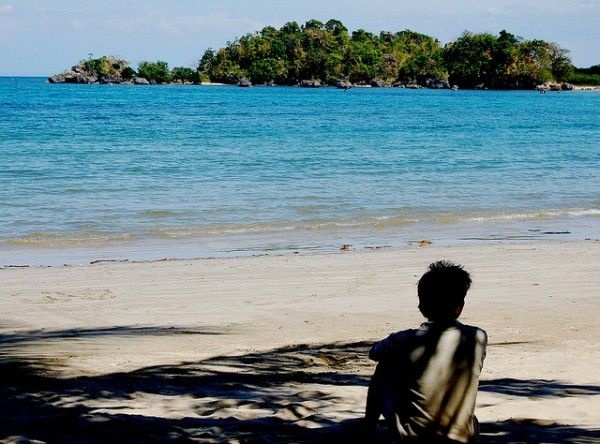 Bolo Beach by Jho Peralta via Flickr
Nearby Hundred Islands National Park is Bolo Beach, in the same city. You may drop by the nearby Shell Beach, and have the secret lagoon there all to yourself. If you're not in the mood to go boating yet, you may stay on the beach and frolic in its shallow waters.
5. Tambobong Beach in Dasol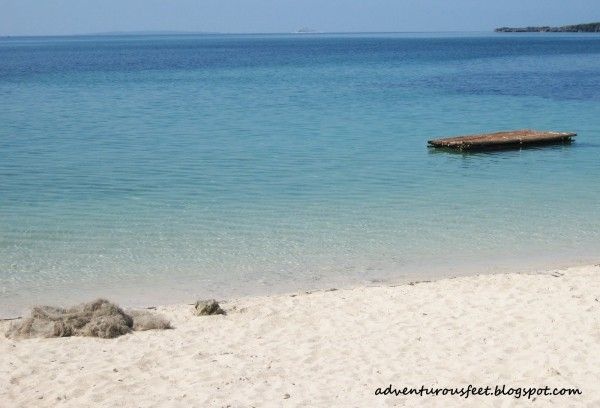 Tambobong Beach photo courtesy of Adventurous Feet
Another one of those secluded beaches in Pangasinan is Tambobong Beach in Dasol. There are numerous things to do here, aside from the typical seaside activities such as sunbathing and swimming. From here, you may also rent a boat to the nearby Balinmanok Cove, a Taiwanese vessel shipwreck site, and snorkel your way into the historical underwater paradise; or, if you're brave enough, come to Colibra or Snake Island, that is, as the local myths say, inhabited by a giant snake (but don't worry, it's just a myth).
6. Bonuan Tondaligan Beach in Dagupan
Bonuan Tondaligan Beach
One of the most visited beaches in Dagupan, the Bangus (Milkfish) Capital of the World, is Tondaligan Beach. Its fine sands and numerous coconut trees attract people all year-round, but the beach area quite large so there's no need to worry about running out of good spots. You may rent one of the nipa huts here for a place to stay in. Several vendors also sell freshly-caught fish, and you may buy them at a really cheap price (haggling is reasonable here!). Also, you may ask the nipa hut owners to cook them for you, because being Dagupan locals they are, cooking seafood is their specialty.
7. Lingayen Long Beach in Lingayen
Lingayen Long Beach by Ramon F. Velasquez via Wikimedia Commons
This beach in the capital town of Pangasinan is known for overlooking the endless Lingayen Gulf, which has served its historical significance during the American-Japanese War in the country during World War II. This beach is also one of the famous spots for celebrating the Pista'y Dayat, a festival exclusively held on Labor Day in the Pangasinan region that is meant to thank the seas for providing the locals another good year of bountiful marine resources. Lingayen is also known for its dishes, so eating freshly-cooked seafood here will complete your seaside experience.
8. Bolasi Beach in San Fabian
Bolasi Beach by Bolasi San Fabian FB
Like Lingayen, the beaches in San Fabian are also one of the places that celebrate the Pista'y Dayat every May 1. During this time the coasts would be very festive, and stalls selling handcrafted San Fabian souvenirs would abound. Its fine sands make it the ideal beach for your summer getaway, and you may rent a cottage, a table, or rent a room in the nearby resorts. Like most beaches in Pangasinan, several vendors travel around the coastline to sell their fresh catch, which, again, comes at a very cheap price.
9. Sabangan Beach in Agno
Umbrella rocks in Agno Pangasinan by Abranteslouie19 via Wikimedia Commons
If you prefer spending your vacation underwater rather than under the sun, then Sabangan Beach is the place to go. This place is known for having a diversified marine life, and its famous Umbrella Rocks—geological formations that resemble giant mushrooms, or rounded umbrellas. Whether you'll go snorkeling or just wading, you'll come to appreciate nature in Sabangan Beach.
10. Surip Beach in Bani
Surip Beach in Bani by Asensopangasinan.com
One of the beaches you shouldn't miss while beach hopping in Pangasinan is Surip Beach. While most beaches would only allow swimming, this beach would persuade you to go fishing as well! Its waters are also clear, so you may also go snorkeling while you're here.