In this post I am going to present you some male MMA fighters. In my opinion those people are the best fighters of all times. In case you do not like this sport, or you do not like some of those fighters, please just skip this text. I respect all fighters and I do not want to insult anybody, this is just my opinion in combination with some statistics. I really hope that you are going to like this post, and if there is any fighter that you like, and that is not on my list, write something about him in the comments below.
Enjoy!
Fedor Emelianenko
Date of birth: 28. September 1976.
Place of birth: Ukraine
Fighting out of: Russia
Nick name: Last Emperor
Height: 183cm
Weight: about 110kg
MMA score: 35-5-0
Style of fighting: Sambo, Judo, Kick-Boxing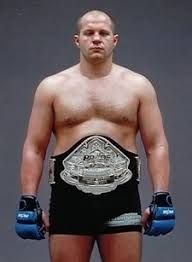 Credits: Five oz. of Pain
Fedor is definitely the best of all times. He was training sambo and judo, but in this text I am going to focus on his career as a mixed martial arts fighter. He is only fighter who was unbeaten whole 10 years. From December 22 , 2000. until the June 26, 2010. In this time Fedor had 28 appearances, 27 wins and a no contest, and that decade of his career, while he was untouchable, is what made him the best fighter of all times.
Fedor was fighting in many great mixed martial arts organizations, like for example Pride Fighting Championship, were he won ''King of Kings'' tournament in 2002. Next year he won a Pride Heavyweight Championship, and in 2004. he won Pride Heavyweight World Grand Prix.
In 2005. he was fighting against Croatian fighter Mirko Filipovic, and that is one of the hardest matches in whole Fedor's career. This match took it's place at Pride Final Conflict. During this match Fedor got his nose broken, luckily for him, he was able to get the fight to the ground, and on the ground Fedor is much better than Mirko, so after 20 minutes of fighting, Fedor was the one who was awarded victory by unanimous decision.
Credits: You Tube
He also fought in some other organizations, BodogFight, M1 Global...
Currently Fedor is fighting in Bellator, he is one of the participants of Bellator Heavyweight Grand Prix. His next match is scheduled for 13th of October, 2018. And we wish him a good luck.
Fedor is absolute beast in a cage, he rally has everything what one fighter should have. He is a good kicker, his hits are very strong and extremely precise. There are some of his hits, when it seems to us that he is not hitting the opponent only by his fist, but by whole his body.
His 'love life' is very interesting, but that is not something what I am going to write about in this text. During this and previous year Fedor had some public arguments with his younger brother Alexander, who is also a fighter, but I will skip that part of his life to.
Mirko Filipovic
Date of birth: 10. September 1974.
Place of birth: Croatia
Fight our of: Croatia
Nick name: Cro Cop
Height: 188cm
Weight: about 110kg
MMA score: 36-11-2
Style of fighting: Boxing, Kick-Boxing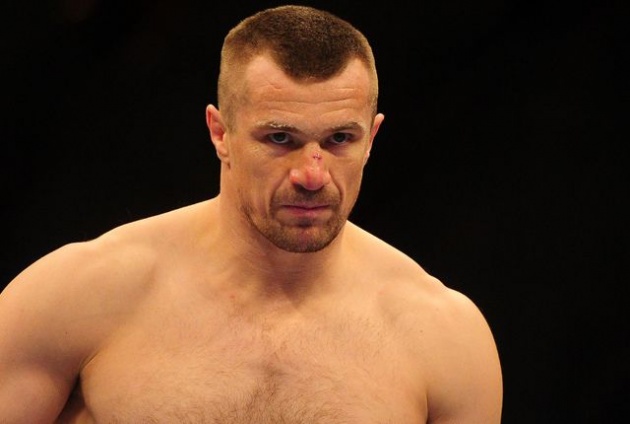 Credits: MMA Novosti
Next mixed martial artist on this list is legendary Cro Cop. He started his career as a boxer in his motherland. He is also a kick-boxer and one of the best K-1 fighters of all times. But, in this text I will focus on his career in mixed martial arts.
Mirko is currently fighting in Bellator as a part of their heavyweight division, but he is mostly known for his time in Pride Fighting Championship. He was fighting in Pride Fighting Championship, Dream, Rizin, Ultimate Fighting Championship...
Cro Cop the best kicker ever, his left high kick is one of the strongest hits that we have ever seen in this sport. That kick helped him to beat many great fighters, Wanderlei Silva and Alexander Emelianenko are just some of them.
Credits: You Tube
In the 2006. he won a Pride Grand Prix tournament, thanks to his left high kick.
Filipovic is one of the best fighters ever and one of those athletes that are famous just because their great results. Mirko never had any scandal in his career.
There is one interesting story about his nick name. He graduated on Police Academy, in Croatia. So, he joined to one Anti-Terrorist Unit where he served for six years. He is actually a cop, and that is why he got his nickname Cro Cop (Croatian Cop).
Mirko had injured his knee during the spring this year, but he recovered for a very short time, and now we are expecting his return.
Frank Mir
Date of birth: 24. May 1979.
Place of Birth: Nevada, United States
Fight out of: Nevada
Nickname: /
Height: 190cm
Weight: about 118kg
MMA score: 18-12-0
Style of fighting: Brazilian Jiu Jitsu, American Kenpo
Credits: Sher Dog
At first Frank was training Jiu Jitsu. He was very good and some people from Ultimate Fighting Championship noticed him, and he made his debut at UFC 34 on November 2, 2001. He was fighting in Ultimate Fighting Championship for a very long time. He had some rises and falls in his career. Since August, 2017 he is fighting in Bellator Fighting Championship. We need to confess that he is really a great fight, his style of fighting is much different than styles of all other fighters. He had his last fight on 28. April 2018. He was fighting against Fedor and he lost. But, it is not a shame to loose against the best ever.
Darko Stosic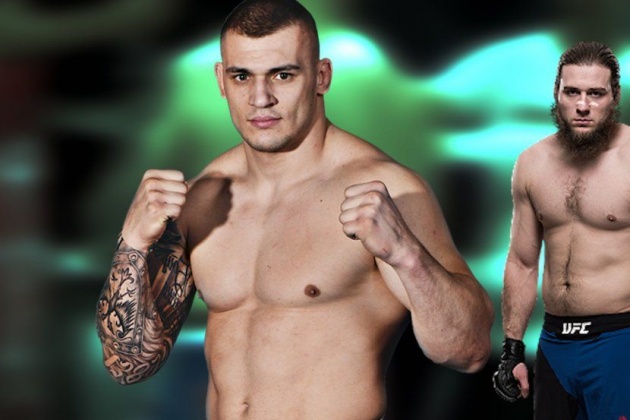 Credits: Telegraf
This young man was born in 1992. in one small town in Northern Serbia. At first he was training judo, and he was very successful. Unfortunately, almost nobody paid attention to him. He was not very popular. Here in Serbia, people who are training fighting sports are not appreciated enough. Five years ago Darko decided to quit his judo career and to become a mixed martial artist.
On July 22, 2018, he made his debut in Ultimate Fighting Championship, he beat his opponent in this match. And I hope that he is going to have great career. For this match he was preparing and training with Mirko Cro Cop and Stipe Drvis (Croatian boxer, ex world champion). Darko was great in this fight, they have really done a great job.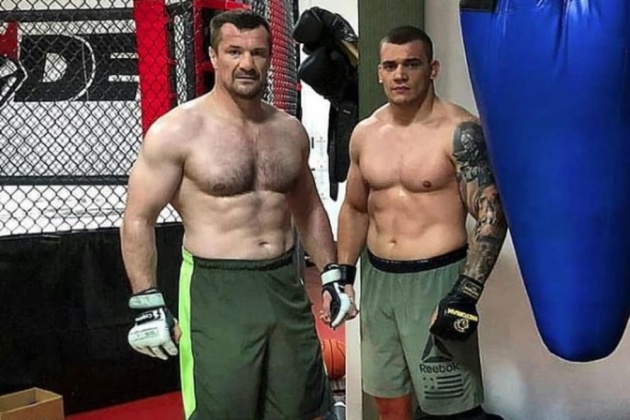 Credits: Kurir
Darko is very young, and he had only a couple fights, but he is very talented, and one day he is going to be one of the best fighters ever. If you love mixed martial arts, you should pay attention to him, I am sure you are going to like his style.
I wish him all the best, and I am predicting him a great career.
This was my list. If you love some other fighters, please write some basic things about them in the comments below. For example, where they are coming from, something about their fighting style, their score in mixed martial arts, organization they are fighting for...
If you like this text, let me know that. I can write a blog post about best female fighter, if you want to.
If you do not like fighting sports, if they are too rough for you, that is okay, I respect that but please, do not insult people who like them.
And that was all for this blog post.
Thank you for reading.
Love you all!