Today We are featuring Betty Boop series. In particular episodes from 1930.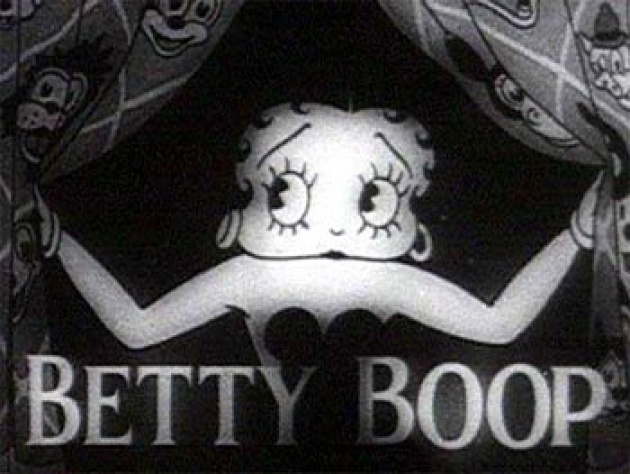 Betty's first appearance as a Helen Kane - like Caricature who is perform's on stage for bimbo she performs in somewhere which looks simuler to the Cotton Club nightclub in Harlem , only problem is she is that Betty is nameless and is a anthropomorphic French poodle. Betty's floppy poodle ears later became hoop earrings in the Betty Boop cartoon series, and her black poodle nose becomes a girl's button-like nose. Betty's voice is provided by Margie Hines in this Cartoon Short.
Betty's Second appearance.
Her voice is provided by Margie Hines.
Betty goes by the name of Nancy Lee.
As Nancy she's rather freakish in the marionette way she moves her legs & when she screws up her face she's horridly ugly.
Had there been a "progression" of a primitive Betty to the Betty we are happiest to know & love.
Betty's third appearance. She has became alot slimmer and her skin seem's to be shaded. still doing the obvious Helen Kane impersonation. her voice is provided by Margie Hines. Betty she wakes up to scary noises in a old dark house.
This one was the cause of a lawsuit by the Fleischer Studios because shirts, coffee mugs and other materials had Betty Boop's likeness on them.
Till next time.