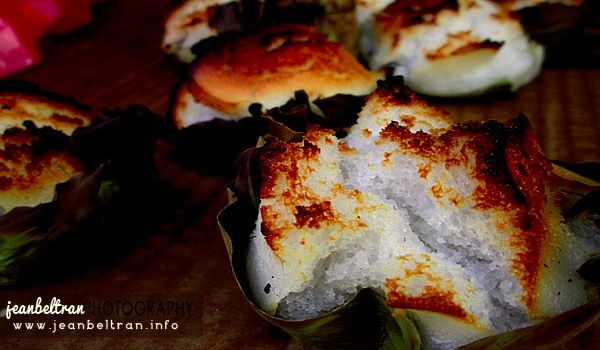 Bibingka is a delicacy which is really famous here in the Philippines, it is a local term for Rice cakes. Every town or province in the country has their own version of Bibingka and I found a new favorite in a place called Barili. What I like about it is the fact that their rice cakes aren't too big and they are totally soft yet there's a burnt part in the top portion of each piece to also give a crunchy side.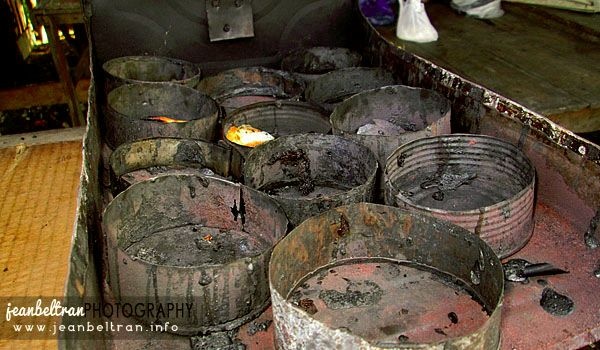 We found this stall on our way to Sayaw-sayaw beach in Barili, my friend Carlo was celebrating his birthday at that time and so we had surprised him with an instant road trip. We passed by this market area and found a smoking stall with the signage Bibingka for sale.
The photo above shows the metal plates which are used to cook those rice cakes in a traditional oven. I believe this is the reason why their bibingkas are really tasty.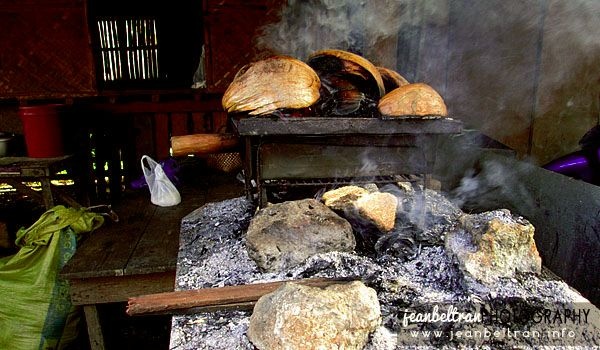 This is what happens when they cook those bibingkas, they have made fire both underneath and above the metal plates where the bibingkas are placed. The lady who was cooking and selling them at the same time had just finished the new ones so we can buy few pieces.
It was cool that she makes them on the spot and only displays the ones cooked earlier so that the buyers can get a taste of the newly cooked rice cakes. These rice cakes are much tastier when they are eaten fresh and hot!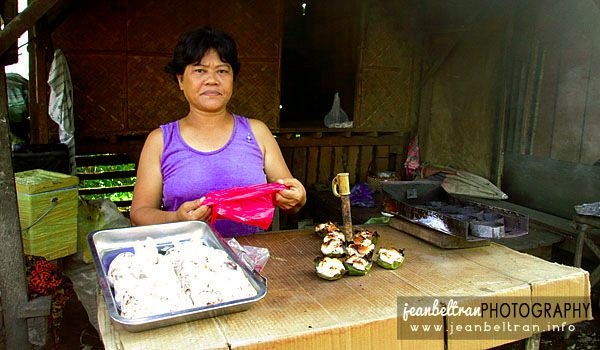 And there's the seller who is as well the cook of the bibingkas. And there's our newly cooked rice cakes! She sells it for only five pesos each! Definitely way cheaper than in the city area and way tastier as well!
I had bought six pieces of those and ate them alone. Just kidding, my boyfriend and I shared them.