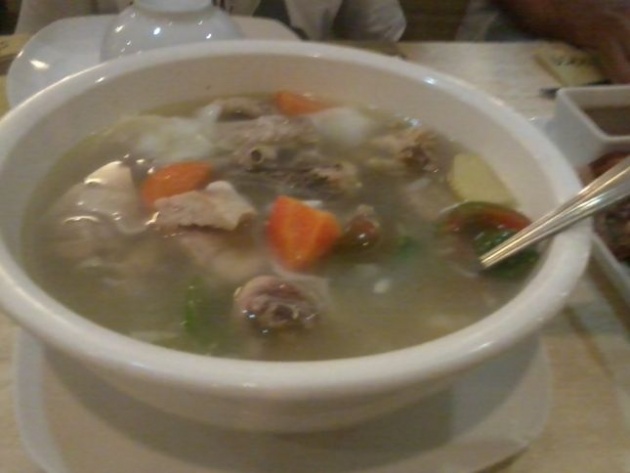 You might think that this is a typical Tinolang manok, but No.
This is way much tastier than that. I first tasted "Binakol na Manok" when an uncle
came to visit and demonstrated his kitchen skills – yes, I'm always happy with
visitors who cook! Anyway, the taste of the broth is so different from tinolang manok
that it'll leave your buds wanting for more. The coconut water(or juice) is what creates
a distinct taste – a tinge of sweetness – on this soup.


On Binakol na Manok;
The traditional way of cooking Binakol na manok is by cooking it
inside a bamboo (tube) over an open fire.
Ilonggos are proud to claim that Chicken Binakol is an original Ilonggo dish
Binakol is said to be an Ilonggo term(karay-a) for cooking inside a bamboo tube
– thus the name Binakol na Manok.
------------------