Bingsu or Bingsoo
It is a very popular and elaborate snack or dessert in Korea especially during summer season. It is a dessert of shaved ice with toppings. (c) Wikipedia
We got a Bingsu cafe called Hobing here in the Philippines in Stopover BGC Taguig
We were able to try 2 flavors. One in regular size (Injeolme) the other one on large size (Mango) and its already good for 5 people!!!
Mango Bingsu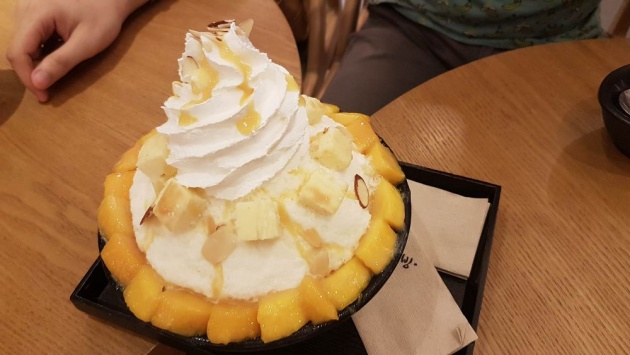 - It has big chunks mangoes and cheese. Not too sweet, it tasted like milk with ice, Hobing offers unlimited condensed milk which is not that sweet (im used to buying canned condensed milk which is so sweet lol.)
Injeolmi Bingsu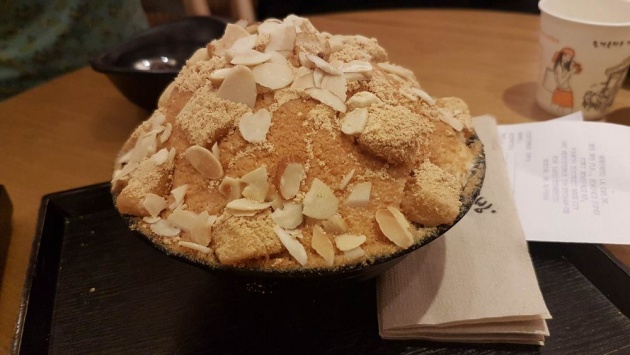 - Made of injeolmi ,roasted soy bean powder and rice cake! The powder made this bingsu yummier!
photos taken from my Samsung Galaxy S7
Here's the menu.... They also have other things to offer :) visit the website on the link below!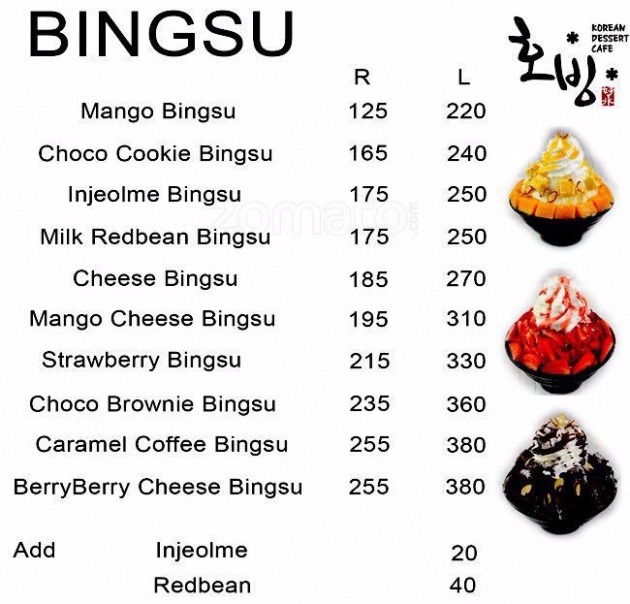 Menu photo credits of www.zomato.com