I opened my facebook account today. Suddenly I saw the picture tagged by my cousin to me. And the comment goes this way: "Happy 88th birthday Inang! ??The Heiress?? Hacienda Agueda". (Hacienda because she owns a quite portion of land). The picture was taken last February 5. I have lost my thoughts about it. Luckily that post have reminded me about it - the birthday of our beloved grandmother. We are very close to her because she was our gurdian as we we grow up during our early age.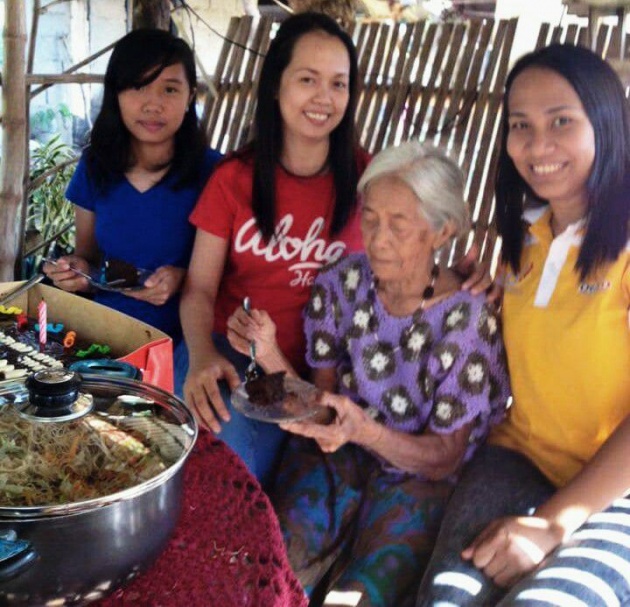 In the picture are my cousins Geneva in blue, Lavinia in red, Grand Ma busy with her cake and my sister Melissa in yellow taken at the bahay kubo near the ancestral house. Look at her, shes very old. She`s hair had turn into gray or even a white one. But I admire her very much. Because at such age - 88 years old she is still strong and very healthy. She can still manage to grow different vegetables in the garden. Maybe because she cooks and eats fresh vegetables harvested from her garden. She avoid sauted dishes and fatty foods especially also those foods with additives and preservatives. Maybe this was her secret. Aside from that, also she can still go to places alone and visit relatives in other places.
Then, I decided to make a blog about it. This one is lovingly dedicated to our grandmother - Inang Giding.
"Happy 88th birthday Inang! May the Lord God shower you with good health and longer life. I would like to take this opportunity to express my sincerly thanks to all the good deeds you've done for us. For being such a kind lola to all of us. Thank you very much. May you have a longer healthy life. Always remember, we love you." (hug, hug, hug send - since I am far from you)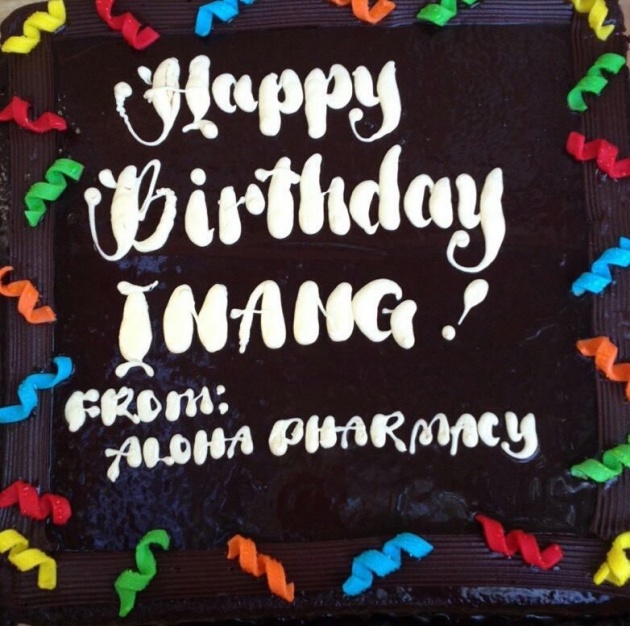 This was her cake courtesy of my cousin, Lorelie from https://www.facebook.com/photo.php?fbid=10205227306904418&set=p.10205227306904418&type=1&theater