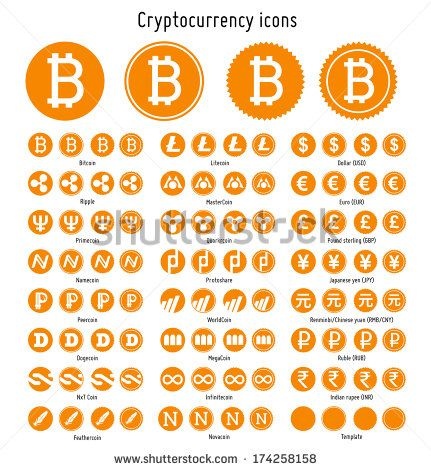 what is CryptoCurrency:
A cryptocurrency (or crypto currency) is a medium of exchange using cryptography to secure the transactions and to control the creation of new units.
Cryptocurrencies are a subset of alternative currencies, or specifically of digital currencies.
Bitcoin became the first decentralized cryptocurrency in 2009. Since then, numerous cryptocurrencies have been created.
These are frequently called altcoins, as a blend of bitcoin alternative.
Cryptocurrencies use decentralized control as opposed to centralized electronic money/centralized banking systems.The decentralized control is related to the use of bitcoin's block chain transaction database in the role of a distributed ledger.
cryptocurrency is produced by the entire cryptocurrency system collectively, at a rate which is defined when the system is created and which is publicly known.
The legal status of cryptocurrencies varies substantially from country to country and is still undefined or changing in many of them.
On March 25, 2014, the United States Internal Revenue Service (IRS) ruled that bitcoin will be treated as property for tax purposes as opposed to currency. This means bitcoin will be subject to capital gains tax.
One benefit of this ruling is that it clarifies the legality of bitcoin.
more: en.wikipedia.org/wiki/Cryptocurrency