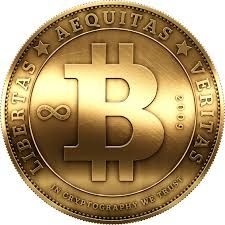 "I believe the term 'Bitcoin' won't even exist in five years. And that's okay!" said Halsey Minor, CEO of Bitreserve, in a blog post on Monday that's since been taken down due to bad public relations.
The statement he made caused a minor uproar in both the bitcoin communities of Reddit and the communities of BitcoinTalk, leading to discussions on what Minor could believe. Being the head of a bitcoin-focused company, it's almost impossible to think that he might believe bitcoin isn't poised for success.
Surprisingly enough, this isn't the first time Bitreserve came out with comments that weren't all that favorable to bitcoin's future. The company's executive vice president, Juan Llanos, also wrote a blog post with this quote emboldened:
"We may not recognize the long-term sustainability of bitcoin as a currency, but we understand and embrace the potential of the Bitcoin protocol to unlock the doors to a more accessible, transparent and accountable financial system."
Now there's a quote to get worried about if you're a customer on their platform. A company that is dealing in bitcoin now has two executives who both either don't believe in Bitcoin's future or don't understand how it works.