The Bitcoin Risk
What is bitcoin?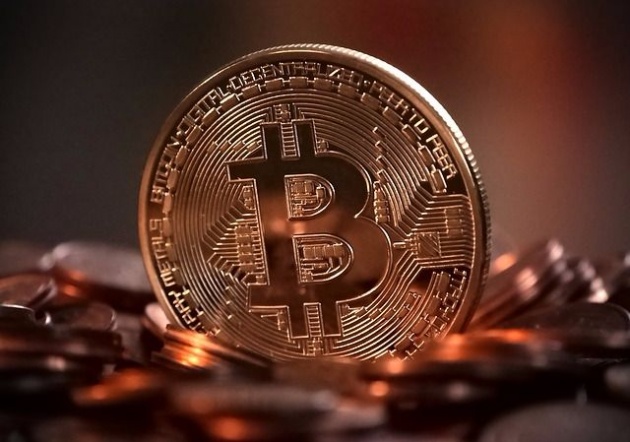 Bitcoin. Source: Pixabay via MichaelWuensch
It is a type of virtual currency developed from software and programs that use the C ++ programming language under the MIT license.
This currency ensures anonymity among those who make the exchange.
This currency can be bought with physical money by housing the acquired bitcoins in existing bitcoin portfolios or wallet.
The official site of the Bitcoin Foundation is http://bitcoin.org.
Currently, in the internet network, there is a large number of sites between official and unofficial Bitcoin dealers.
BILL GATES - NOBODY CAN STOP BITCOIN | Bitcoin Is Unstoppable (source: Kimmy Tilley via YouTube channel)
The official sites (recommended by the creators of bitcoin) are: (Source: Wikipedia)

• Bitfinex https://www.bitfinex.com Asia (Hong Kong)

• Bitnovo https: //www.bitnovo.com España

• BitPayhttps: //www.bitpay.comEEUU, Europe, Canada, Australia, Mexico, New Zealand, UK and South Africa

• BitPesahttps: //www.bitpesa.co/AfricaBitstamphttps: //www.bitstamp.netEEUUBlockChainhttps: //blockchain.info/walletEEUU

• Coinbasehttps: //coinbase.comEEUU

• Coincheckhttps: //coincheck.com/Asia

• Cripto-Payhttps: //cripto-pay.comEurope (Spain)

• Cryptobuyerhttps: //www.cryptobuyer.io/Venezuela, Brazil, Panama, Dominican Republic.

• Krakenhttps: //www.kraken.com/Europe

• Poloniexhttps: //www.poloniex.com/EEUU

• Rbexhttps: //www.rbex.eu/Europa

• Ripiohttps: //www.ripio.com/Argentina, Brazil, Chile, Colombia, Spain, Mexico, Peru, Uruguay

• Safellohttps: //safello.com/Europa

• SatoshiTangohttps: //www.satoshitango.com/Argentina, Brazil, Chile, Colombia, Mexico, Peru, Uruguay and Europe

• SURBTChttps: //www.surbtc.comChile, Colombia and Peru

• Volabithttps: //volabit.com/Mexico

• Wirexhttps: //www.wirexapp.com/UK

• Xapohttps: //xapo.com/EEUU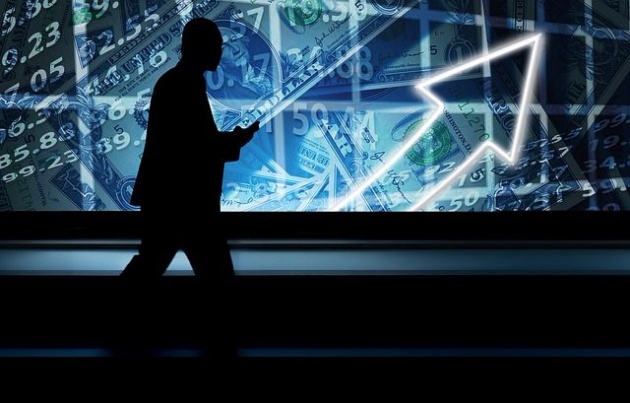 Bussiness. (source: pixabay via geralt)
This currency has gone from being worth $ 6.1 as of 02/02/2012 to a current value today 07/07/2017 of $ 2518 US dollars (Source: investing.com).
Currently, Bitcoin is accepted by major global companies such as Microsoft and Dell, promising a great future in the field of cryptocurrency.
This cryptocurrency is neither associated nor dependent on any particular nation. It is a decentralized means of change.
The mine of bitcoin
Bitcoin mining simulates real mining by daring to each miner a cryptographic challenge to decipher, the miner who deciphers the riddle is rewarded by the network that rewards him with a certain amount of bitcoin.
Bitcoin Mining. (source: BitcoinMiningCom via YouTube channel)
Bitcoin mining can be done individually, with hardware and software from the convenience of the miner's home. It can also be done in virtual mining pools where the stakeholder invests real money to the bitcoin mine. It is in this sense that one must be careful at the moment to choose a reliable platform besides that each investor must know that the bitcoin is a very unstable cryptocurrency.
Some scams with bitcoin

In June / 2017, a scam of more than USD $ 300 million was uncovered in the Colombian city of Medellin, where a company named "Me Coin" scammed more than 150,000 investment users in this city and other cities in Colombia and Latin America. (Source: El Pais)

On the other hand, in Bolivia, 60 people were sued before The authorities about scam artists who offered them investments through bitcoin. Scammers took money from their victims with the intention of buying bitcoin although they did not do so by stealing money from people who marveled at the promise of high yields through interest earnings. These scammers used the Bitcoin Cash virtual platform to perform their fraudulent pyramid-type transactions. 5 involved in the scam were sent to prison last June / 2107. (source: Pagina siete)

Cyber attacks

Hacker. (Source: pixabay via typographyimages)

Recently on Thursday, June 29, 2017, the Bithumb virtual exchange portal of South Korea suffered a cyber attack and its customers lost more than 1 million dollars in bitcoin and ethereum. According to the company's statements, the cyber attack did not compromise the customer database, but it was an attack on a computer of one of its employees from which they obtained telephone numbers and personal data from customers who were then called with the aim of Cheating them by posing as Bithumb employees. (Source: La Nacion)

In March-May 2107 a type of scam emerged through a malware called WannaCry Which affected 50,000 computers in more than 100 countries. In this cyber attack, the malware sequestered the files of the infected computer, preventing the access of the users to whom it asked them for virtual money (Bitcoin) to release them. (source: Clarin)

Last year (2016) the rescue mode known as ransomware meant the loss close to $ 1 billion.

The ransomware malware called Petya that first appeared in March 2016 resulted in the loss of thousands of files and consequently, lost millionaires in Ukraine call for a 100 bitcoin rescue to free the affected computers (Hard disks). The rescue was requested last July 4 of the year 2017 through the network anonymous Thor. (source: abc.es)

Financial Institutions will be sanctioned

"The Central Bank of the Dominican Republic has warned that Dominican financial institutions that are regulated by the monetary and financial code of the nation will be sanctioned if they engage in bitcoin negotiations.

The central bank has reported that it does not supervise, regulate, or guarantee cryptocurrency transactions.

These declarations were given by central bank officials Joel P. Tejada and Frank M. Peña to Néstor Medrano journalist of the Listin Diario newspaper, assuring that many people turned to this institution to ask about bitcoin.

They warned of multiple pyramid-based business scams based on bitcoin and that this cryptocurrency is not traceable making it impossible to determine the fate of the investment.

Rules. (source: Pixabay via Maialisa)

They continue to say that it is not a Dominican Republic currency, it is not issued by the central bank, you never know who is behind the electronic wallets, and there is no way to guarantee that the money invested there will be recovered.

They warned that anyone who uses these types of currencies does so at their own risk.

They warned the population that there is no institutional body in the country that prohibits the Bitcoin platform.

They said that, in other countries, the bitcoin platform has been used to finance acts of terrorism, money laundering, and drug trafficking. But, Recently in the country an anti-laundering, the law was enacted that does not contemplate the Bitcoin, leaving it until this moment of the official regulations because the bitcoin action does not represent an illicit act".

(Source: Listin Diario)
Tips
To conclude, it is true that Bitcoin, being an anonymous application, it is advisable to use it only in sites recommended by the founding organization because many hackers take advantage to make scams.
It is also important to read carefully the terms, conditions of use, rules, controls that these companies handle.
It is also important to use secure passwords in access accounts.
If contacted by these companies, it is advisable not to give private data or make transactions as pirates may have only part of the user's information and need other data to access.
Thanks for reading my blog and see you next time.