"Bitlanders"
"The Trusted Social Network
"Friends this blog based on for help those who join newly this great social Network.
" BitLanders the trusted social Network and how complete daily tasks?, Importance of Direct Powerups and uploading contents"
The Trusted Social Network
Dear all Bitlanders I am new join this social network site in just few weeks ago. I am a Pakistani And my profession is Teaching. I have some knowledge about software of all kinds of Satellite Receivers and satellite dishes. I am also working in PTC sites, which I discussed already in my blogs. But usually without few of them all have been scammed. I heard about this great forum from my friend. I want to tell here about him Mr "ric4iqbal2". He is very co-operative person and he helps me a lot. After joining this forum I saw here very oldest subscribers they joined this forum since last 7 to 8 years. And still are active in this social network, this is the proof of this that Bitlanders is a most trusted Social Network. In this social network we are communicate with Millions of subscribers and also we earn here. After joining, I worked very hard, and in 2nd month I reach in LeaderBoard " Top 30 Subscribers List". I am very happy to see my self in LeaderBoad. I get my first payment also and 2nd is in process. Payment options are good here Bitcoin and PayPal.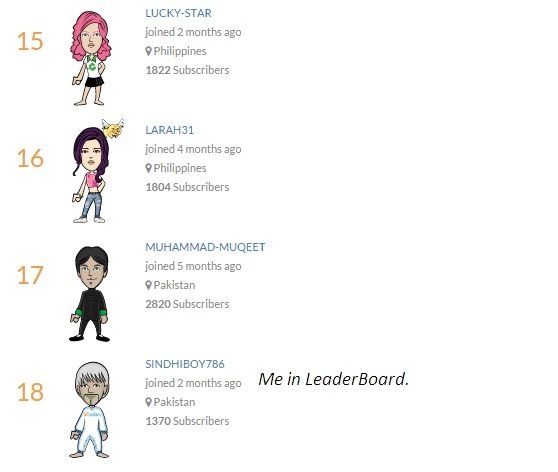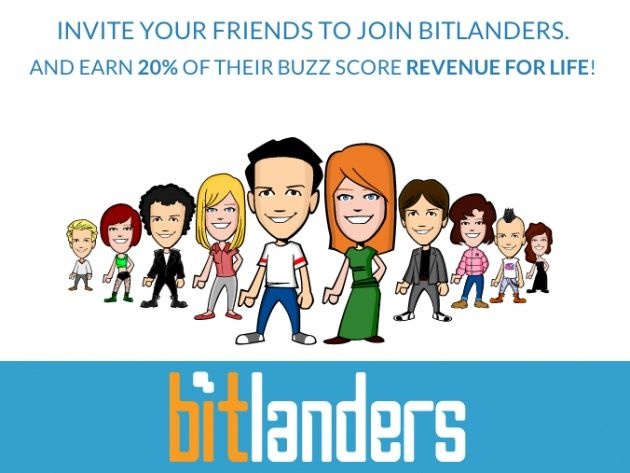 Watch this video for full method.
video courtesy by www.youtube.com
Tasks in Bitlanders:-
We waste our valuable time on internet without any cost. Bitlanders is a way of communication and also earning. Bitlanders valuable time and reward us which we give our valuable time here. Also very easy work here. Bitlanders is using like facebook. In facebook we like pages, posts, photos, videos. Same types of tasks are here. Daily Basis tasks are very easy. Every task gives us buzz score in our Direct Power ups.There are 4 tasks which we should complete on daily bases and take their advantages.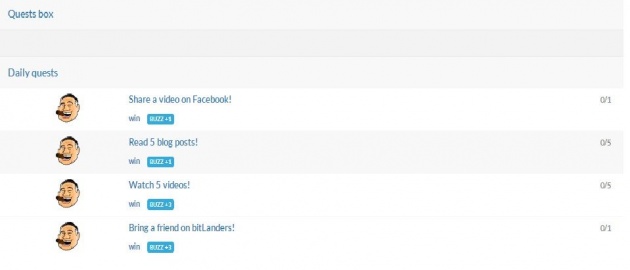 1... Share A Video On facebook:-
This is very easy task. Open video gallery of our subscribers and watch the videos and buzz the videos during watching video we can easily share with face book and when sharing is complete then we'll reward 1 buzz in our Direct Power Ups.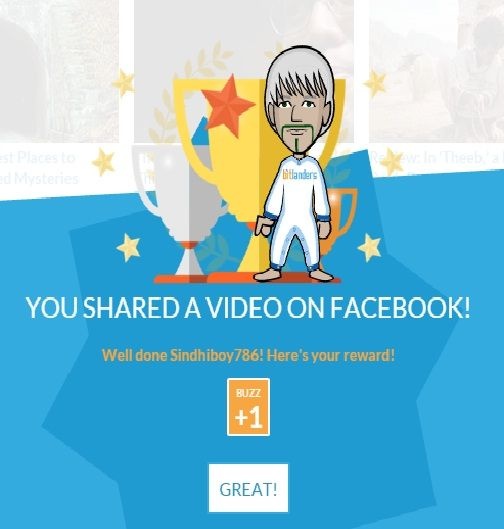 2.. Read 5 blogs:-
This is also very easy task click on Blogs of our subscribers and read at least 5 blogs. During reading every blog we buzz and leave a sticker. When we complete our 5 blogs we'll reward with 1 buzz in our Direct Power Ups.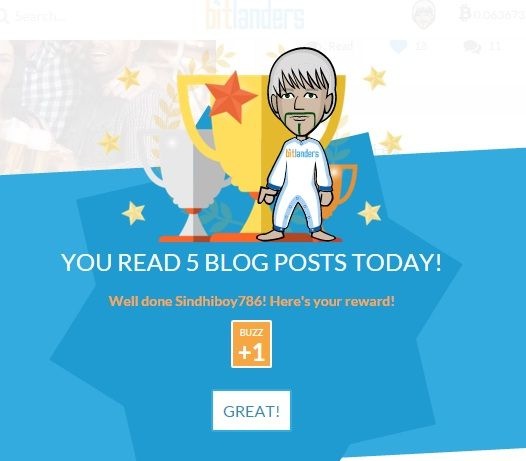 3.. Watch 5 Videos:-
This is also easy task like others in this task we open video gallery of our subscribers and watch at least 5 videos and give buzz and leave also sticker. When we complete this task we'll reward with 3 buzz in our Direct Power Ups.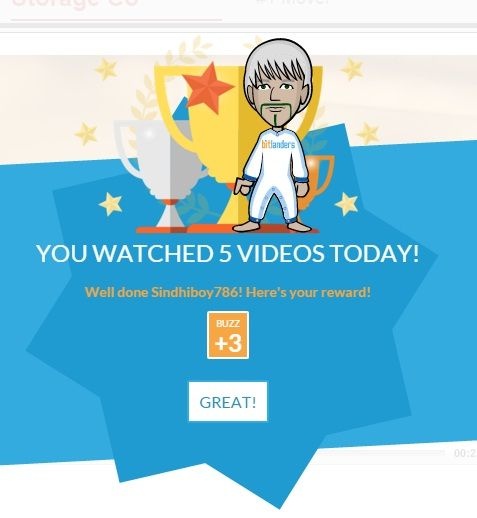 4.. Bring a Friend on Biltanders:-
This is also easy Task easily click on setting icon and after click on Earn More option you can see here your referral link. Also we invite our friends with e-mail address. Or easily we copy our referral link and send our friends through SMS or other which we think easy. If any person join BitLander then we'll reward for 3 buzz in our Direct Power Ups for 2 days. And we'll get 20% of his earning for life time.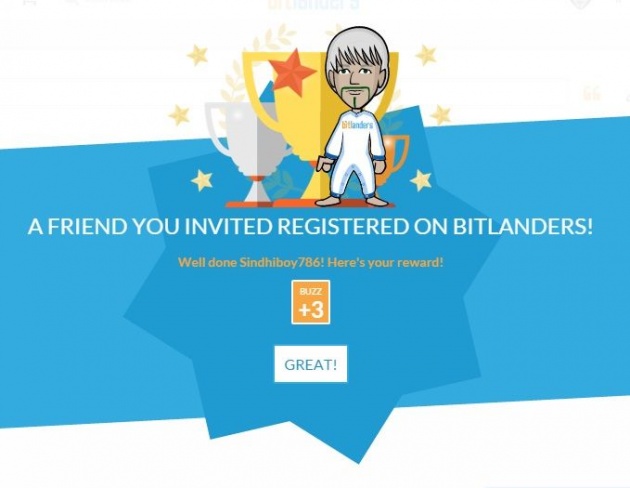 video courtesy by
www.youtube.com
Direct Power ups and its importance:-
. Very Important role of Direct power ups in our earning and also in obtaining a higher buzz score. When our direct power ups goes up from last day, Then our buzz score increase and as well as increase earning. If our direct power up goes down from last day then decrease our buzz score and as well decrease earning. So direct power up must be in our mind, And we must be active everyday. And complete our tasks and maintain direct power ups. Unfortunately if we inactive a day then Also we can improve or maintain our power ups with purchasing something from market. There are different types of items in market, and different values of items. Some items give us +1 buzz bonus for 3 days. Some give us more bonuses. For purchasing some items we need Gems. We can use our Gems for purchasing and also we can purchase Gems later.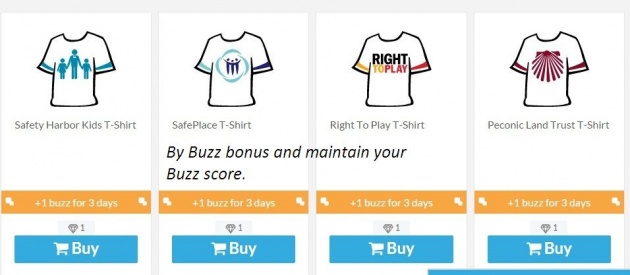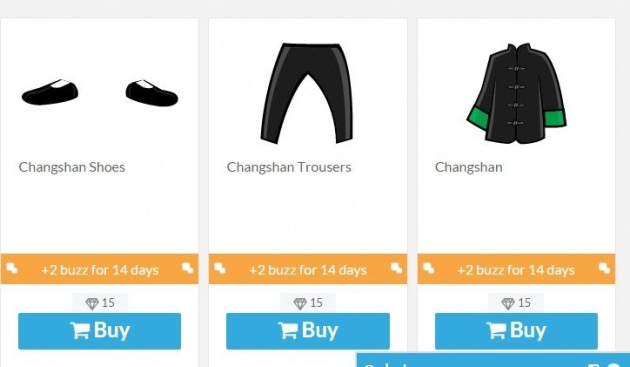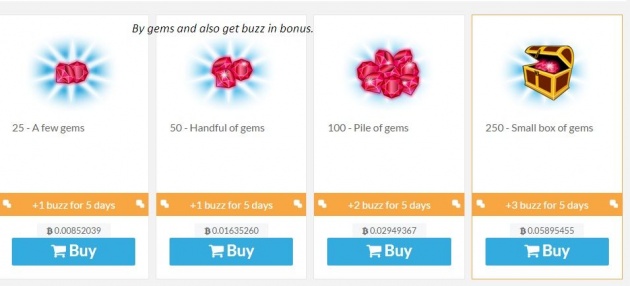 "Uploading Contents"
There four types of contents for uploading, 1 Photos, 2 Videos, 3 Write Blog & 4th is Micro Blogs.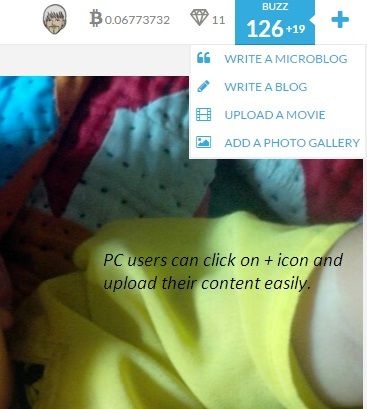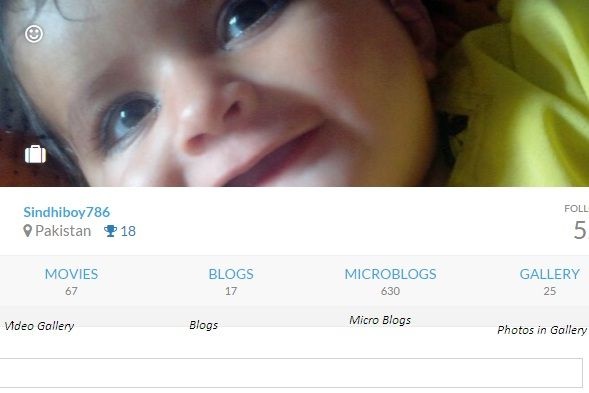 Photo Upload.
We can easily upload our contents in bitlanders we can upload our Photos here in Photo Gallery but every content related to us not copy from others. We can reviewed our photos if our content and get good advantages. Mobile users can also upload Photo in Photo Gallery. Click on link below for mobile users.
Videos upload.
We can only post our own original videos, If someone wants to share videos you found online, embed them in a blog instead. Both professional films and funny, personal videos acceptable. Mobile users can easily upload their videos in Movies. Click on link below for mobile users.
Click Here to Upload Your Movies
Blog.
we can write blogs, add images, and we can add videos links from bitLanders, Youtube and but blog purely written by us Topic we can choose which is in our mind. Mobile users also write blogs.
Click Here to Write Blog on Your Mobile.
Micro Blog:-
We can write micro blogs in Biltlanders, Micro Blog is the way of communicate with our friends, Mobile users click on + icon on your handset and write micro blog and communicate with each other.

I hope after reading this blog new subscribers can easily understand about Bitlanders. and please remember buzz to each other.
All source of pictures in this blog from www.bitlanders.com and videos from www.youtube.com .This is My own work in this blog so please do not copy or paste. With best regards Ahmed Nawaz Jatoi "Sindhiboy786".