Maayung adlaw sa tanan!
(Good day to everyone!)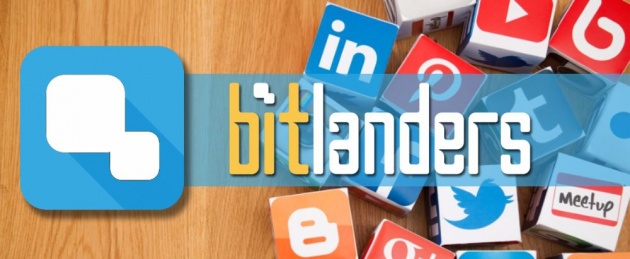 I am Jean Beltran-Figues, a bitLanders user for more than two years. I started using bitLanders while I was still in Dubai, UAE and I had used the name Jean Beltran at that time. Two years later, I had changed my name to Jean Beltran-Figues as I got married and my country has been changed to Philippines as well because I moved back to my home country.
This blog is entitled bitLanders 101 as I am writing this for those newbies who would like to learn how to use bitLanders and specially to those who have just signed in either they had been referred by some friends or they have just found the site accidentally.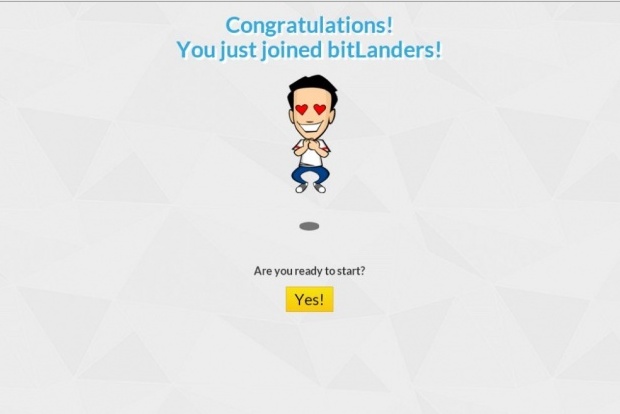 I had doubts of writing this because there are lots of blogs on how to work with bitLanders and I thought it would be unnecessary for me to write this but then after looking at my Inbox, I decided to finally do so because of the number of messages asking me how to earn here or how to use this site. I will write another blog on how to earn here. For now, let me write about how to use the site base on my own two year experience, how I started and how I am able to sustain here. Pretty much, this sums up my experience with bitLanders.
Stage 1. Username + Avatar + Profile Info
Every user must have gone through this part here. This goes right after clicking on the join now button. If you have not remember creating one, then you must have an amnesia or this sort or perhaps you have illegally registered with bitLanders and we have no idea how you are able to have an account.
♥ USERNAME
Pretty straightforward. This will be your nickname for your entire lifetime within bitLanders. Make sure to write it correctly, you don't want to select one which you don't like. But don't worry about it since you can always change it.

♥ AVATAR

"An Avatar is an icon or figure representing a particular person in computer games, Internet forums, etc."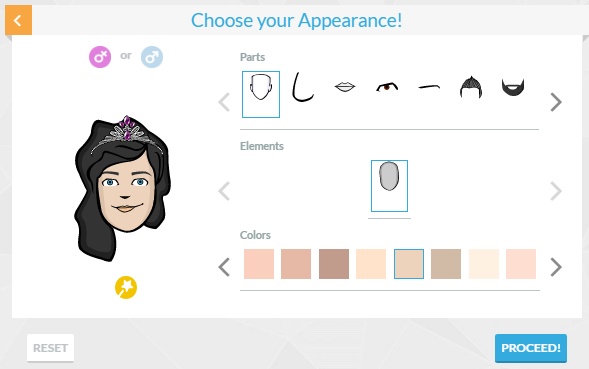 While selecting your avatar, you can then select your own gender too, select your desired face color, shape and even the hair style!
Unlike other networking sites, bitLanders respect privacy and that each user will have the option to create his or her own avatar. It will represent one's identity within the site. Although one has the option to change them sooner or later, I would greatly suggest not doing so. Why? Two things:
◘ Because other users might get confused. We have limited number of options and changing them might create the same avatar images. This is confusing for me.
◘ It will cost you gems. While it will only cost two gems, you don't want to waste gems though, it should only be used for those items which will help your buzz score.
♥ PROFILE INFORMATION
To finish creating your account, some personal info should also be added. This isn't really that important as I had only placed "I am who I am" before but note that I had updated it now when I was starting to create this blog. So my own biography states:
"blogging since 2010 ♥ photography enthusiast ♥ a wife of a programmer/gardener/gamefowl breeder ♥ we travel and promote our beloved country, the Philippines. visit my blogs for our travel stories ♥♥♥"
Stage 2. Contents Matter

bitLanders is a combination of different sorts of social networking sites. It can be twitter, tumblr, instagram and Facebook at some point so there are four things that you can post here:
♥ MICROBLOGS
These are short status limited to only 160 characters and can usually be paired with a photo.
♥ GALLERY
Present your collection of photographs through the gallery section. A gallery is limited to 50 photos.
♥ MOVIES
Our videos which you personally took will be shown in this section.
♥ BLOGS
Tell a story or share information. Blog section allows you to add any article of more than 160 characters. Here you can also add images and videos, both original and embedded.
The point is to make everything unique, no copying from the internet! Click on the "+" plus button to add whichever content you would like to.
Stage 3. Subscribe and Socialize
bitLanders is a social networking site so everything that you would be inputting has to have viewers or other users reading the blogs and liking your posts. You can't do that if you are only adding stuffs for your own. To do this, you must check out other bitLanders users from the community. To do so, you can either :
♥ Subscribe to specific users.
If you were invited by your friend or some acquaintances, they'll be the first ones whom you'll probably follow. But you can also subscribe to those who come from different regions or countries. Check the leaderboard to see the top users and check what they are up to.
You can check your friends' friend list and start adding them. This way, you'll get others to also check your profile and possibly follow you back.
♥ Use the Global Chat
This is a fast and reliable way of attracting other users to check your profile and follow you eventually.
Check this blog:
Note: Never to ask them to buzz your posts. Invite them to check your contents and give them their freedom to choose to either follow you or not. Always remember, bitLanders won't tolerate spammers!

Stage 4. Be Active. Share contents
Rules here changes, that is constant and so with each changes, although we do at some point would take it negatively, we should also be considerate that the site has its own reasons on why they have to change certain policies. We all have to follow. We should adhere and be flexible.
Here's an overview of the innovation and changes within this site through the years:
Lately, bitLanders had made it a point that spammers will be eliminated so all those contents which matters in terms of buzz score will only be those which are reviewed contents, meaning those of which has star badges on them.
You'll see these badges just on the top left side of a specific content. Liking contents here in this site is refered to as buzz. So when you see contents with those badges, buzz them.
Aside from that, sharing these contents will also help. There's an option to share them to Facebook, Twitter and Google Plus. Sharing will help increase bitLanders' traffic so make sure to do so.
Stage 6. Buzzscore and Earning
A new blog will tackle this stage much closer and more detailed. For now, let me share on how you are able to earn here in bitLanders.
It will be an hypocrite idea if you would be here and will tell us you are not up for the money. To those who are still doubtful that this site is legit, check out my monthly earning blog entry. Here's the latest one:
The buzz score determines your earnings. The higher the buzz score, the bigger daily earnings you'll receive. Our daily buzz scores changes base on your activities. Here are the two items which comprises your buzz scores:
♥ BASE BUZZ
This makes up your social activity, I meant the buzzing of reviewed contents, you creating blog, movie or gallery contents. All activities which you perform will matter and the consistency is also needed for this.
♥ DIRECT POWER UP
These are temporary buzz points which you can receive through the following:
◘ Purchasing items with buzz points from the bitLanders shop
◘ Daily logging in
◘ Completing Daily Quests
◘ Submitting contents for reviews
◘ Invite Friends to Join bitLanders
You can learn more about direct power up buzz hunting with this blog I had written a year ago:

There might be more to this list. These are just the primary things that can be done to earn more buzz points. Once you start getting used to doing these stuff, you'll then learn what would be the most beneficial thing to your scores.
Stage 7. Redemption
Probably the most exciting part of bitLanders is the rewards. I did mention at the start of this blog that bitLanders is legit and it has been paying me and the rest of the users here ever since. I had never had any issue in terms of the redemption process except that I am hoping bitCoin will be introduced again but I doubt it.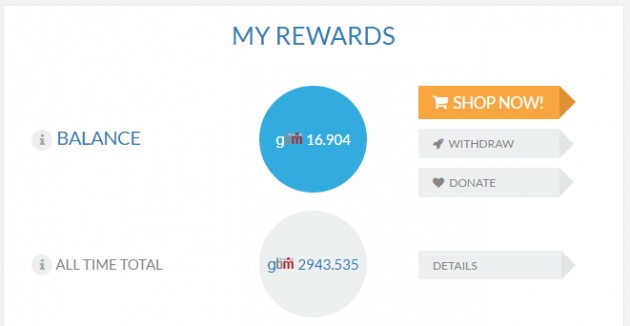 As you see, bitLanders had been paying their users before with bitCoin, PayPal was just an option but then it has been changed, we were introduced to their in house bitMiles Loyalty Point System and you can exchange it with PayPal Funds once you reach the minimum amount.
It is quite easy redeeming. You'll see your total earnings at the top right side of your page, click on it and a page that shows your all time and remaining balance shows up. The Withdraw button is available. If your balance reaches 10GB bitMiles, then you can proceed with buying it.

Overall, bitLanders is a straight forward site. You can learn more about it through other users but it is also best to read the FAQs of the site. You'll love it here specially when you are already earning. You'll stay once you learn how to play the game.
In the first place, bitLanders is a win-win game for both the users and of this social media. Express yourself and be awarded for your opinion.
I do hope this has helped you guys. Take care! Tune in for the next blog.
Copyright 2016. Jean Beltran-Figues All Rights Reserved.