Hello, friends,
My previous submission was following about writing a good blog in bitlanders.
http://www.bitlanders.com/blogs/how-to-blog-on-bitlanders/5650822
I was much disappointed when I read the comments of Hillary. I am still astonished that why my blog rating was so poor.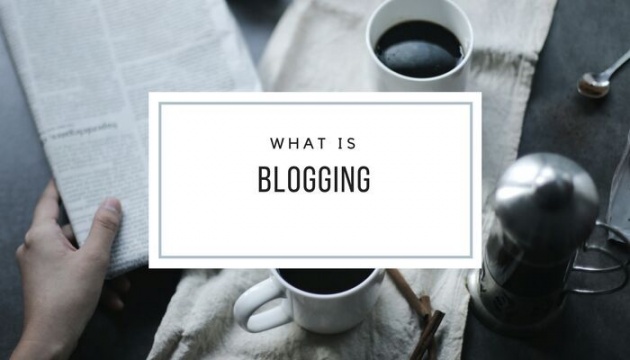 Image Credits: Asad Munib via Bitlanders
Today I planned to rewrite my blog with the new method and with new and improved words. Let's see again.
Dear friends, First I would like to describe a brief introduction about blogging and what is exactly blogging?
What is blogging?
Image Credits: https://www.thenextrex.com
Blogging or blog writing is a work in which people write about a specific topic and tell the people their thinking and mind. The blog may about the different topic and contains images, written paragraphs, and embedded videos or custom videos. The blog also may contain tags and presentation with bold italic and customized paragraphs with specific headings. Blogging may be done for several reasons, some people write a blog for earning money, some write blogs and articles to describe their thinking and views. Blogging has become a great job online and people are earning a lot of money due to blogging and writing articles.
Image Credits: https://fthmb.tqn.com
The blog is very similar to a website. I would say that blog is a diary/journal that is (mostly) maintained by one person – blogger. Usually, blogs are being updated quite often (once a day, once a week, once a month). Blogs can be private, but most of them are available on the internet for others to see.
Blogs have certain topics. My blog's topic is "blogging" and "how to start one" – I'm helping beginners to start a blog, get more visitors and much more… BUT, it can also have several other topics. Bloggers are usually passionate about a specific topic thus they'll create one.
Blog posts are the fundamental of a blog. Every blog on the internet consists of different blog posts written by the blogger. Blog posts can contain content (obviously!), videos, images, bullet-points, different headings and so on.
Quota Credits: startbloggingonline.com
Video Credits: WPMU DEV Via YouTube.com
What is Blogging in Bitlanders?
Image Credits: http://blog.reverbnation.com
Blogging in bitlanders means that writing a blog for bitlanders and earning reward against your blog In bitlanders we have to write and submit our blogs for reviews and we can earn a reliable amount against our written blog or article. We have to write a blog on bitlanders with original content for earning. Copying, rewriting or stolen content is not allowed and your account may be permanently disabled.
Writing a blog on bitlanders has some rules and regulations and now I will discuss them further.
English & Arabic only:
Image Credits: https://pixabay.com

Recently the bitlanders editorial team has announced that now Arabic written blogs will also be accepted but before that announcement only English blogs were accepted.
Writing a blog other than any other language is not allowed and will not be accepted. Only English blog is accepted and language must be grammatically fit and accurate. Paragraphs and sentences must be in proper order and language must be of world-class and authentic.
Formatting and paragraphs:
Image Credits: http://kidslearntoblog.com
Blog written for bitlanders must contain proper and good formatting. Formatting means that a blog must contain proper and well-maintained paragraphs. Headings and beautiful formatting will make your blog clearer and visible for readers. Your blog must contain well-written paragraphs and proper headings.
Formatting tools in bitlanders are available and can be used to make paragraphs bold and italic. Underline the important headings and make your post awesome. A well-formatted blog will also get more views and stars.
Presentation of the blog:
Image Credits: http://kidslearntoblog.com

Presentation of the blog not only contain well formatting but also require proper images and videos which are added in the blog.
Images make the post more clear and also explain the topic and purpose of the post. Images are very important in a blog and must be added with the proper rule. Images must be original and exactly related to the blog. Adding images from the web require another rule which is citing the sources. It means that image credits must be given to the original author or website from where the image is taken or copied. Citing the sources is very important and tells clearly about the original website from where the image may be taken. Some websites require premium membership and may not allow copying their images or photos without paying them. So if you will copy the image from a copyrighted website then you may be penalized for doing that and your blog may also get the negative review or less reward.
Videos Addition in the blog:
Image Credits: https://www.seoclerk.com
2 Videos are added in a single blog and must contain exact meanings and must be regarding the blog post. Video can be embedded through YouTube. You may also add videos from your bitlanders gallery. The video should be of high resolution and must contain exact material regarding your topic.
Video Credits: Blogger made simple Channel via YouTube.com
Adding Tags in the blog:
Image Credits: https://s3.envato.com

Tags are added in the blog for searching purpose. Tags can be used from the blog post and should contain only those words which are added in the blog. Tags will help you to find your blog easily in the bitlanders. Tags can also be generated through several websites and through tag generator apps. Tags must be relevant and meaningful. You can add up to 10 tags in the blog post.
Links to the blog:
Image Credits: http://skb-law.com
Links in the blog are added to tell the people same articles or same things on other websites. Links help a lot in finding the best match and help the reader to understand more clearly the meaning of the blog. Links can be added in the blog easily. You just have to choose the word and then right click and select add link button.
Here is a Querlo Chat for you guys!
Querlo Chat Survey via Querlo.com
Dear friends, Blogging on bitlanders is the best way of earning and helps you in reaching to a high score. Wish you best of luck and happy blogging on bitlanders.
Thanks for reading my post