Video Credits Via YouTube
The first rule of any technology used in a business is that automation applied to an efficient operation will magnify the efficiency. The second is that automation applied to an inefficient operation will magnify the inefficiency.

Bill Gates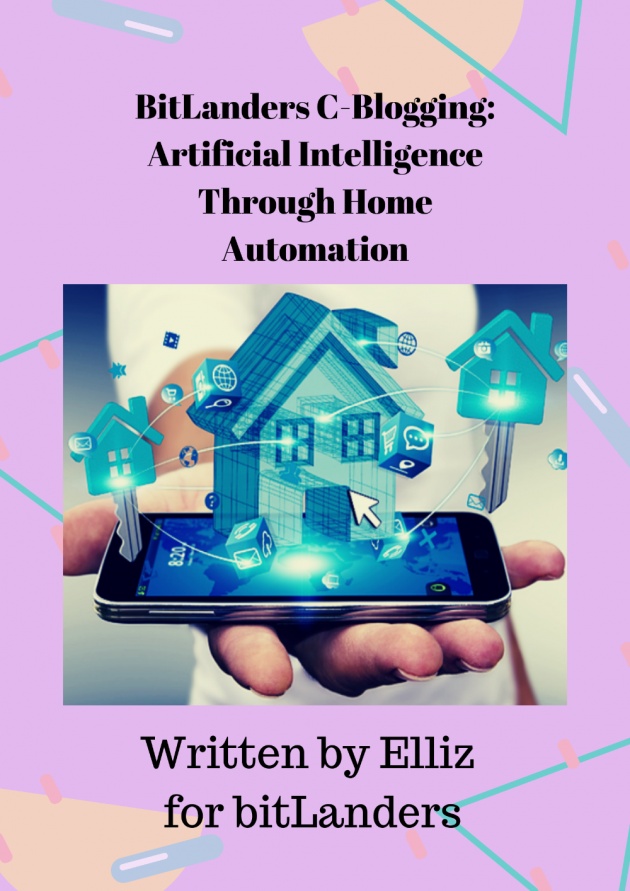 Image credits via Canva.com created by Elliz for bitLanders AI Themed C-Blogging
This is my first C-blog in support with the new AI-Themed For BitLanders C-Blogging. It is entitled Artificial Intelligence Through Home Automation.
Have you been wondering how you can transform your home into that Smart Home with state of the art innovation flowing freely in your place? Those movies you have been watching and advertisement about Artificial Intelligence invading lives through Home Automation.
Technology, through automation and artificial intelligence, is definitely one of the most disruptive sources



Alain Dehaze
That is absolutely possible for you. In this generation of technology, revolutionizing your place into a smart area is just as easy as voice navigation. All thanks to the wonderful creation of Artificial Intelligence and how it makes our lives comfortable and convenient.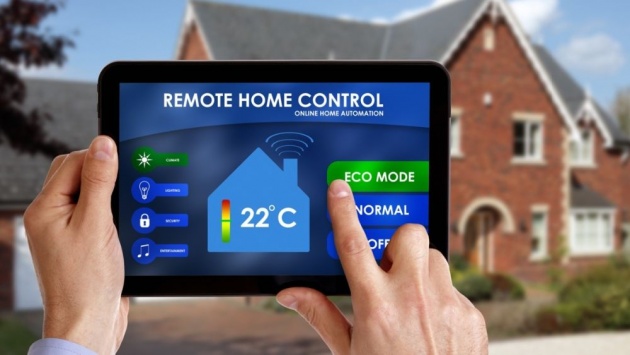 Image credit via Google
Home automation or domotics is building automation for a home, called a smart home or smart house. A home automation system will control lighting, climate, entertainment systems, and appliances. It may also include home security such as access control and alarm systems. When connected with the Internet, home devices are an important constituent of the Internet of Things.
Source via Wikipedia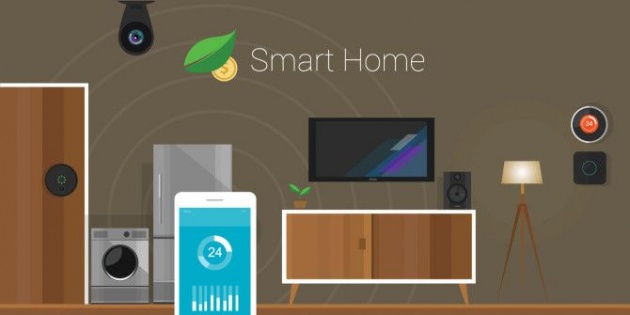 Image credit via Google
How ARTIFICIAL INTELLIGENCE affects our lives with HOME AUTOMATION?
There are different ways of how Artificial Intelligence through HOME AUTOMATION had been affecting our lives. I believed are all in a good way. If you will look at how AI works then you will agree to me that everything is beneficial and convenient for us making our lives easier and comfortable more than ever.
On this c-blog, we will have a wider overview of the great benefits of HOME AUTOMATION in our daily lives;
Lighting
Entertainment System
Appliances and Gadgets
Motorized Window Coverings and Treatments
Indoor Climate Control
Surveillance and Security System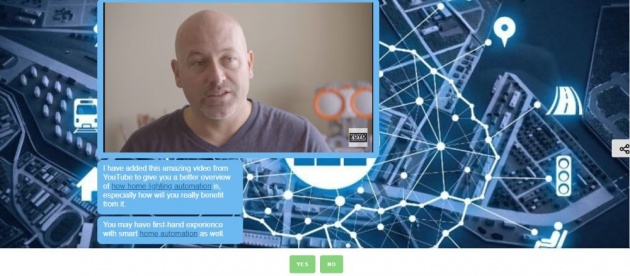 Screenshot of My C-blog AI themed: Artificial Intelligence Through Home Automation.
Interact with me with this c-blog and learn more about home automation.
Background Image Credit Via Google
I think as automation gets even more and more prevalent, we're going to need to learn how to code. Everybody does.

Reshma Saujani
On a Final Thought
Artificial Intelligence is truly making our lives meaningful and convenient. If you will look at it properly, AI and its continuous growth through deeper machine learning are somehow so interesting and beneficial to us. It gives us a 24/7 security system that performs its task all throughout how we want it. Having full control of manipulation to things we thought before that are impossible to control.
Getting all these controls in the palm of your hand makes you a smart human being with a great aid through Artificial Intelligence, home automation and the internet of things.
Disclaimer:
All Images and videos used in this C-blog are not mine and given proper credits. Google and YouTube Source with enhancement by your truly through Canva.com.
Thank you for reading.
Have a thought? Share this blog to your other social media sites too!
Join bitLanders and claim that $1 for free here!
I would love if you'll check my other blog post too here;
✓ https://www.bitlanders.com/blogs/ai-popular-applications-using-artificial-intelligence/7773975
✓ https://www.bitlanders.com/blogs/superb-motivational-tips-for-mothers/7771299
✓ https://www.bitlanders.com/blogs/how-to-ignite-the-artistic-side-of-your-kids/7770729
✓ https://www.bitlanders.com/blogs/writing-tips-for-every-writers-in-bitlanderscom/7766955
✓ https://www.bitlanders.com/blogs/how-to-fight-depression/7767164
All rights reserved Elliz™
Written for bitLanders.com®