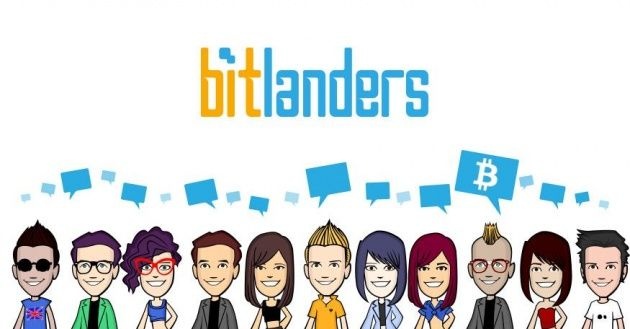 With time to time BitLanders update the BitFashionista for user's avatars. Here all users can buy fashion items with gems for their avatar's to give beautiful and different appearance plus also can maximize their earnings. Here one can find variety of products like trousers, t-shirts, dresses, phones, and even more other products. View the products available at BitLanders bitFashionista shop

BitLanders founder Francesco Rulli is the strong believer in the sports and since 5 years sponsoring the NY Judo Team Tournament at New York Athletic Club. Last year BiLanders covers the 2015 cricket world cup with daily coverage of game results. And moreover, introduce the cricket outfits for the users. They can choose their outfits as per their country and like.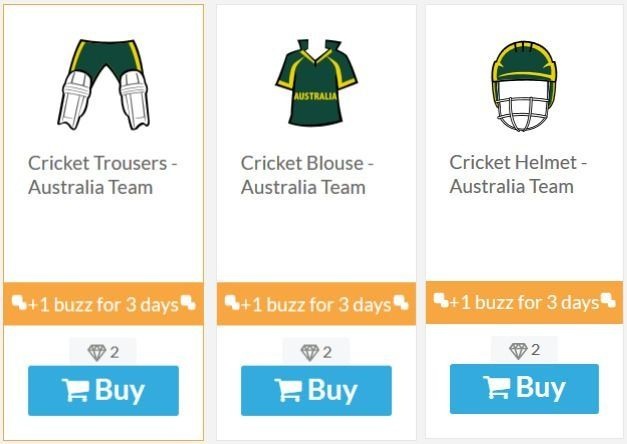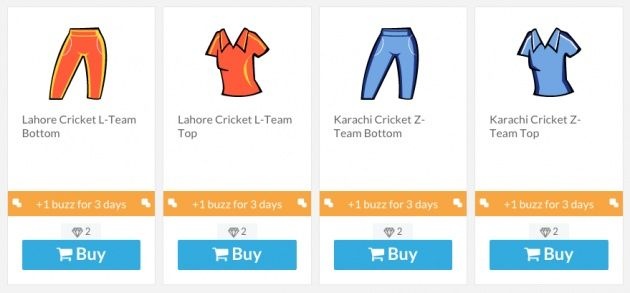 Because of last year huge success of cricket accessories' and world cup coverage, BitLanders team decided to cover 2016 Cricket World Cup. That's they available the cricket outfits include- pants, t-shirts, bats and helmets. Means you can outfit your avatar as a cricket player. To celebrate and fill the user's with enthusiasm for coming 2016 world cup BitLanders promote cricket outfits with special offers. Like if users buy outfits they will get 1 buzz for 3 days and blog about cricket and cricket outfits will earn double rewards.
BitLanders is the social media platform which timely provide users with lot opportunities to maximize their earnings. And today's on BitLanders hot topic of interest and earning is cricket world cup 2016. I am from India where cricket is one of the most famous games. And one of most liked game of all whether kids, youngsters and old ones, means no age boundaries for liking.
Oops! You know in Indian when cricket world cup series started especially while Indian team Play the country is like celebrating a festival. Everyone has been just cheering, praying or even shutting for player's success. And if Indian team won match, it's not easy to express in words the festive and cheering mood of everyone.
Today while BitLanders said to write about cricket then it's a good to write and know about cricket more. Let's briefly discuss about cricket game that deeply dominate the hearts of millions.
What is Cricket
Cricket is the outdoor game which is played between the two teams. The basic sport items for cricket are bat, ball and wickets. The crickets bat; ball & wickets sizes are properly standardized for international status level matches. The cricket origin is tracked backed to 13th century but it is properly standardized and developed as international game in 18th century. You know this is the national game of England which is now being played and famous worldwide.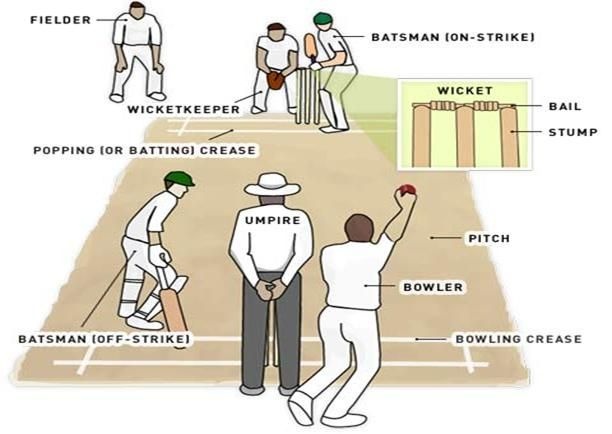 Image Source - Google.com
As already mention cricket is played between two teams. Each team has eleven players. One team play as betting side and attempts to score runs while other team fields the balls and attempts for wickets. In this play batting team attempts for more scores and balling team's attempts to out the player or restrict the scores. During whole play both teams play once batting and balling fields.
In simple words you can say teams are fighting with each other for higher scores runs. This bat ball game starts with toss which team win the toss will decide whether that team firs play as batting or fielding team. Each team has their captain which directs the team to play strategically against the opposition team.
Let's see basic rules of Game
As like other games cricket game has also its own rules of playing. The whole game is played to score higher runs against opposite team. The team which scores higher is declared winning team. Lets' see how teams fight with each others under the games rules for higher scores.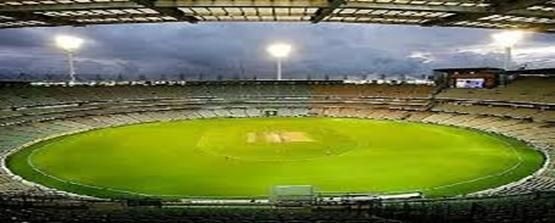 Image Source - Google.com
Cricket is played on grass field or stadium which is usually of oval shape. The edges of the cricket field manifest with boundary. In the center of the field there is a rectangular pitch. This flat pitch is 10 feet large and there is a wooden targets at the both ends of pitch that is knows as wickets.
What are wickets?

Image Source - Google.com
Wickets are the three wooden stumps which are vertically hammered at the each end of the pitch at 22 yard apart and these wickets supported the two small horizontal bails. Here bowler will attempt to pull out the wickets with ball and batsman will try to protect the wickets with their bat.
Batting & Bowling Team

Image Source - Google.com
In this game both teams has to play once as batting and bowling or (fielding) team. But the toss winning team decided first what position their team will play first as batsman or as a fielding team. If the team decides first batting then another team will play as blowers' first. The two players from batting team will come to play, until out, on behalf of team to run scores. These two players know as batsmen, will take opposite position on the pitch ends. From the bowling team, which is also know as fielding team, one bowler will come to bowls the ball and remaining members of team will spread out across the game field and his agenda is to stop the batsman to make runs or out them.
When bowler bowls the ball the batsman tries o hit the ball with bat. If the ball thrown at long distance then to make runs the batsmen runs opposite positions and they have to across the white lines which are draw near the wickets. If they succeed then they make one run but if bowler hits the wickets with bowl before the the player reach destination is declare run-out. The batsman also out from game if the bowler or fielders catch the batsman bowl without bouncing or ball hits the wickets.
Umpires

Image Source - Google.com
The cricket game is regulated by the two umpires who are standing at each end of the pitch. The main roles of the umpires are to judge whether the ball is correctly bowled or batsmen is out or not. And even they also decided about the suitability of conditions for playing.
Overs
Usually cricket matches are played for 50 or 20 overs. These overs are divided into six balls. Means one over contains six balls and after six balls the fielding team captain can change the bowler to bowl the batsmen but the batsmen remain same until out. The batting team plays for runs until 20 or 50 Overs over or if the ten batsmen out before overs end the team are declared as All-Out. Then second time bowling team will play as batting team and has to make more runs then the opposite team. The team which makes higher scores declares as winning team.
These are some basic and easy to understand rules of the cricket game otherwise the list is very large to know in detail about this game. This game has great impact on human lives. This international famous game get huge popularity and in Indian too. The famous cricket players Sunil Gavaskar, Sachin Tendulker, Kapil Dev and many others are great heroes of country. Even kids know them very well and big fan of them.
2016 ICC Cricket World Cup
This year ICC Cricket World Cup is the international championship which is mostly held every year. This year 2016 ICC World Twenty20 tournament is scheduled to be held from 8 March to 3rd April in India. This is the sixth ICC twenty20 tournament and International Cricket Council decided to give this year tournament hosting rights to India.
To celebrate the coming 2016 ICC world twenty20 tournament the BitLanders team decided to promote the cricket outfits for user's avatar and fill them with enthusiasm for coming cricket world cup. That's they introduce the cricket accessories at BitLanders shop BitFashionista.
You can buy here cricket outfits as Indian team, Pakistan team, Australian team, England team and also available for many other countries. To check these outfits open the following link