(Image Source: logos of different social network platforms on the web -- compiled and edited by by jikZ)
What is bitLanders?
This is an interesting question asked by my one-downs in the office when she saw me browsing the site during an afternoon coffee break. She saw me fiddling with my mobile phone as I use the bitLanders mobile app..
During that time, I don't have a concrete answer to give her since thinking about it – I really haven't conceptualized or gave much thought on how to describe bitLanders. So out of the whim of the moment, I simply told her: "bitLanders is an amazing community where I belong – it's like Facebook, only more awesome!"
What is the official description of bitLanders?
The following screenshot is taken from the site's FAQ section. If you are not familiar with this particular section, here is the link and please visit it. Believe me, there's a lot of useful info in the site's FAQ.

(Image Source: photo available at the site's FAQ and edited by jikZ)
As can be seen in the above photo, bitLanders is a social networking site that rewards its members. It does not make any promises to make you rich or to make you happy – although you will eventually encounter both in the course of your bitLanding journey.
Proud to be Part of bitLanders
Now that we know how the site defines itself, I will share my own perspective on what the site means to me.
Frankly speaking, it is quite difficult for me to define bitLanders with just one word. However, if I would be limited to use a single word to describe bitLanders, I would have to say it is AWESOME!
I have been part of this wonderful community for more than two years already – and in that span of time, the site became more than just being an online social networking site that I can actually shout to the world that I am proud to be part bitLanders.
WHY am I proud to be part of bitLanders?
Of course, some readers are probably wondering why I am happy and proud to be part of bitLanders. Basically, there are plenty of reasons why – and some of the notable ones are listed below:
• I met a lot of interesting people
• Read numerous informational and useful content
• Discovered different culture, personalities, and traditions
• Have meaningful conversations with engaging people halfway across the globe
• Was able to donate and support various charitable institutions (who would've known that I can do that with just a few clicks and while in front of my laptop)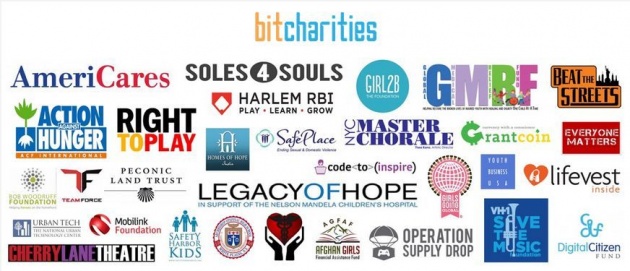 (Image Source: photo available at the site's shop section and edited by jikZ)
The Rewards are Legit and I have proof!
Another important element why I remained a loyal member of bitLanders is because of the money. I'm sure you know what I'm talking about since the site's rewards system is a major attracting factor why people joined the site.
After reading the above statement, I'm assuming that you would want to know two things: (a) how much I earned and (b) did I get what I earned
The answer to these two questions is 361+ gbM (as of posting time) and YES – I received all of it. Please note that 1 gbM (bitMiles) is approximately equal to $1.
Naturally, you would be asking for some proof otherwise you wouldn't or might not believe me. Provided below is a screenshot of recent rewards deposited / sent to my PayPal account by bitLanders.

(Image Source: Personal - screenshot of PayPal edited by jikZ)
Now that you know the different reasons why I chose to belong and continue to actively participate in bitLanders, I have three important things to tell you –
these items are discussed below!
bitLanders is Transparent
In any community, either online or offline, transparency is a major factor to avoid discord between members. Almost all things in the site are laid-out or announced:
• The site's rules, regulations, how it works, etc… are written down in the FAQ section, TOU (Terms of Use), and About page.
• Member earnings are itemized in the Rewards page
• Top performing members are listed down in the leaderboard
• Special offers / promotions are posted by a crew or team member of bitLanders
• Even some members of bitLanders staff are participating in the Global Chat
The above bullets should show you how transparent and open bitLanders is to its members. It is not a scam site. In fact, one determinant of a bogus site are those so-called "unwritten rules" not indicated on their FAQs and TOUs.
Luckily for us, bitLanders is NOT a shady site! If you need anything, simply browse or visit the mentioned sections and you should be good to go. If you can't find what you're looking for, there would always be a member willing to help – simply approach in a kind manner.
Basically, with all of these given and readily available resources, one should have no problem navigating and figuring out how bitlanders works. Familiarity on the site's rules and regulations is a critical factor in bitLanders and ignorance is no excuse.
bitLanders is Lenient – don't abuse it!
New members may not know this yet, but I'm sure veteran (seasoned) members have already noticed that bitLanders is quite lenient. It is actually one of the things that I admire most about bitLanders.
However, speaking of leniency, one must always remember the saying everything has its limits. In other words, we must be not abuse this privilege given to us by bitLanders. If a member keeps breaking the rules, then there are sanctions in the form of suspension or permanent ban. Obviously, the second one is worst since it means you will no longer be able to enjoy all the great stuffs offered by bitLanders.
Of course, violators have no one to blame but themselves. Like I said, all the things that a member must and mustn't do are readily available. Although one can feign ignorance, this can hardly be the case for repeat offenders.
Now let me expand on permanent ban in case you don't realize how severe it is. Let's say a member is earning between $2 to $3 a day here in bitLanders. For some reason that member wanted to submit numerous blogs to maintain his / her ranking. This led the member to plagiarize other peoples work and submitted it for review. Hillary founds out the violation and the member is banned permanently. Aside from being booted out of the site, the violating member surrendered an average of $60 to $90 per month - and in this hard times, where will that member get the same amount simply by just having fun and publishing some content.
What I'm trying to say is by following some simple rules, you can have a great time and earn a decent amount while at it.
bitLanders is not a scam – don't post negativity!
This section has a correlation with the previous one. If a member's account has been permanently banned, then he or she cannot go back to the site. At that point, it is only natural to assume that bitter members will register with a new account and post negative stuffs about bitLanders. This might explain why I read some microblogs (MBs) that are somewhat attacking the site.
Well let me tell you, I can attest to the legitimacy of the site and can even boast that bitLanders is not a scam. I have already showed some proof of my payment earnings in the beginning portions of this blog. Besides, I wouldn't be here engaging and socializing if the site is not legit.
Lastly, the site has been up and running for 10 years already – bitLanders would not achieve this amazing feat if it is deceiving its members.
Well that's just about it. I originally intended for this blog to be shorter but I guess my emotions just kicked in. Anyway, I hope you realized why I am a happy member of bitLanders. If you know someone who you think would also have fun in the site – you could also invite them.
Signing up is free and the site has an on-going promo where new members automatically receive 1 gbM (~ $1) in their account.
On top of that, the photo below should explain further why it is a good idea to invite your friends be part of this wonderful community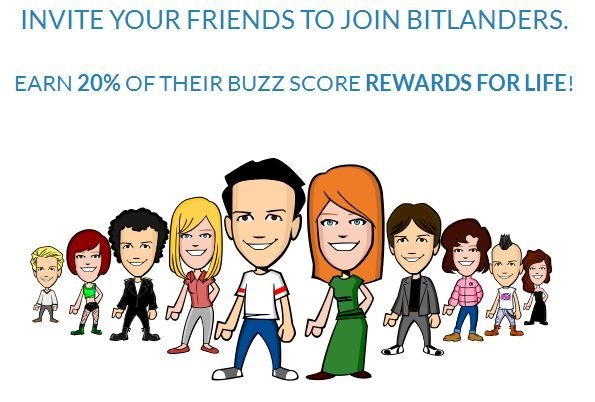 (Image Source: http://www.bitlanders.com/get-referrals - edited by jikZ)