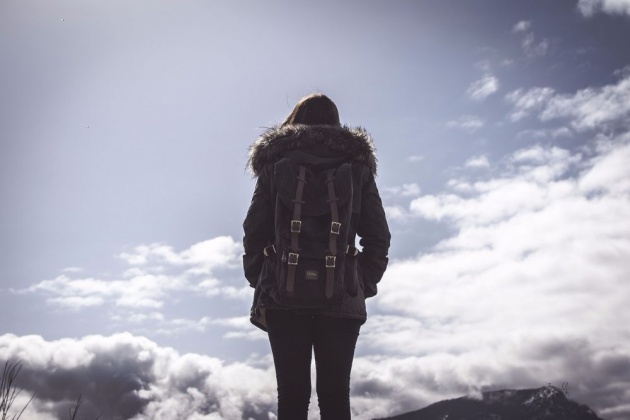 Image Credits: StockSnap via Pixabay
Hello, everyone! I am excited to share my Bitlanders' first-month experience. After being inactive for almost three (3) years, I finally decided to come back and stay.
I searched for the email I received from Bitlanders site when I once opened an account and I found this one showing a Welcome Note was dated October 1, 2014. Oh well, that was almost 3 years ago.

Image Credits: Sharon Lopez via Bitlanders
What made me decide to come back to Bitlanders after being inactive for such a long time?
When I discovered about Bitlanders on 2014, it was the time that I am on the peak of my Humanatic activities. Much as I would like to give time to other sites, I deemed it necessary to spend my somewhat limited time over a few sites. I remember my Facebook friend, sis Bernalyn who would always encourage me to be active but to no avail. Sometimes, I would drop by to Bitlanders but it was very seldom. I was just too busy that I can't find a time to visit the site until I forget all about it.
Many things had happened within that span of time, different sites come and go and my offline work becomes so demanding in terms of time. I tried to find my luck with other online activities, such as creating my own blog and working on other task-based jobs. I also went back in myLot, an old forum site that returns and started paying its members again.
I noticed one friend from myLot, "AkoPinay" who always mentions about Bitlanders and the benefits of joining the site. Admittedly, I became interested and decided to take a peep on the site. I already forgot my password so I decided to request for it. That was the time, I discovered I have been a Bitlanders member since 2014.
I was amazed to see some amount, around $8.45 dollars on my Bitlanders account. How could that be? Well, perhaps, there were times that I also made some activities that made me earn some amount. It was still there in my account.
One of the reasons why I did not pursue my Bitlanders activities back then was that I could not comprehend how the site works. So, to prevent the same thing from happening again, I decided to start learning everything especially the process. I started reading the FAQs as well as searching Google regarding the site. Most of the articles that answer my questions would bring me back to the Bitlanders. One thing I noticed is that the blog posts from Bitlanders can really be regarded as high-quality articles.
¤¤¤Setting My Goals¤¤¤

I started to be active again. I noticed several changes in the overall setup of the platform, though I am not sure. One thing I noticed is the Leaderboard. I told myself, "I want to be at least on top 30 by the end of my first month." Looking at my rank, I was on the number 33,197. Aiming to be on top 30 is a big target, at least for me.
My First Goal:

I want to be on the top 30 of the Leaderboard within a month.
¤¤¤Challenges and Obstacles¤¤¤
Image Credits: pixel2013 via Pixabay
As expected, being back to Bitlanders was a great challenge for me. Considering the limited time that I have since my workplace is far from my home, so I need to travel every day. I also in the process of creating my own blog that time and I need to update it frequently. Obstacles cannot be avoided so I need to devise a way in order to overcome these hurdles.
Another thing that I need to consider is the internet connection. Yes, I have a permanent connection at home but what about when I was out?
Most of all, I am not confident if my ideas would work out on this platform. So many things that are bothering me. But I continued anyway. One thing I am sure this time, Bitlanders is a good site, it is enough proof that the site continuously growing and continuously becoming more popular as the passing of time.
¤¤¤My Strategies¤¤¤
I consider myself as an organized person and before I start doing something serious, I always make a plan. I am exposed to activities related to planning and part of my job in the local government is to assist the local government units in crafting their plans. Be it related to peace and order, disaster preparedness, children, Gender and Development, business friendly and environment related concerns. We all make plans for each one of them.
So, with my busy schedule, I do set aside a time to do the following as planned:
>Read Bitlanders' FAQs, Guidelines, and Announcements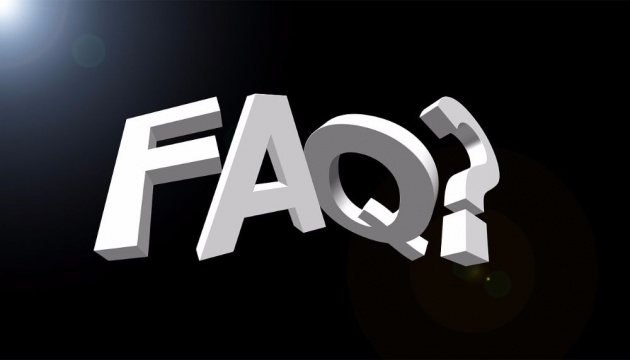 Image Credits: geralt via Pixabay
I make sure to scan every detail and provisions of the specific rules and guidelines because I can't afford to miss an important detail. I don't care where I might be, at the van, at the terminal or while waiting in the ATM booth, I allocate time to read. I availed of some promos so that I may have data whenever I need it.
>Seek help from Bitlanders' friends
I didn't find it hard to ask help from Bitlanders' friends because they are really helpful and supportive. They gave recommendations in order to improve each other's work especially that of blog posts, particularly in choosing the proper tags. Likewise, they are supportive of each other.
>Continuous Research
When I started, I do search in Google but now, I already know how to search within the site. Whenever I have some question in mind, I just find a keyword and search it in the search box.
>Regular Interaction
I make sure that I log in every day, make new friends and collaborate with fellow members.
>Consistency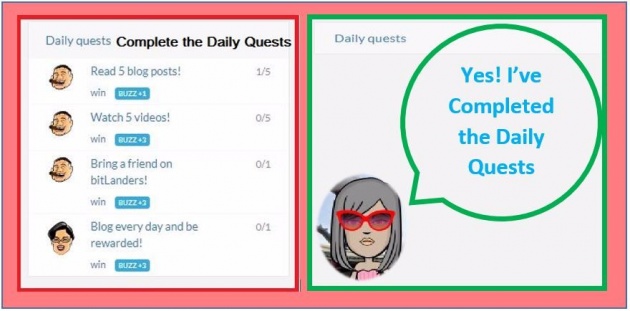 Image Credits: Sharon Lopez via Bitlanders
Although I can't submit a blog post every day, I see to it that I can submit at least three times in a week. I also post microblogs every now and then as well as photos in the gallery. I also see to it that I log in everyday. If possible I would try to complete the Daily Quest. With regards to video, I still need to learn about it. The last time I posted a video, I don't know why it was not the same as I played it on my phone.
>Always Aim for Improvement
We must change for the better. I don't intend to compete with anybody but myself. I want to be a better person than I am yesterday. I take seriously the comments on my submitted blog posts and I want to improve my skills. We may commit mistakes as we go along and learning from those mistakes can help us improve. But committing mistakes every time may take us a long time to learn things. So sometimes, learning from the mistakes of others can be a much better option.This is one reason why I keep on digging old blog posts posted by members.
Here is one of my favorite videos created by sis @NellShaOza which I found while searching the web for video tutorials. I also want to learn how to create a video so I could also make one.
Video Credits: Chanell Canoza via YouTube
¤¤¤Achieving Great Results¤¤¤
Rapid Increase in the BUZZ Score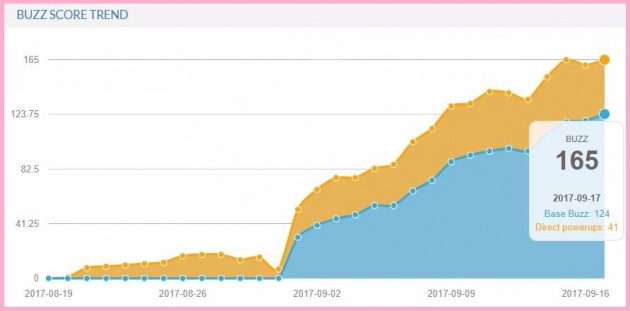 Image Credits: Sharon Lopez actual Buzz Score via Bitlanders
I got a truly amazing result in such a short span of time! I feel wonderful achieving those little milestones! The rapid increase in the Buzz score truly made me wanna jump for joy!
I thought I already knew how to write a blog, but when I received the result of the review made by Ms. Hilary giving me 2 stars, I came to realize that I really need to improve myself. I am still practicing my writing skill and for how long I will do this, that is remained to be seen. So far, I can see some improvement on my writing but I still aim for perfection.
Having a site with members from almost all corners of the world, we can certainly learn new things every day. Their cultures, beliefs and other amazing things. Such things are worth to be kept in my heart.
Gaining more friends is one of the most wonderful things that I experience from Bitlanders. The greetings, the photos they are sharing every day, sweet people, a newly discovered love team and a lot of stuff which I encountered while reading their blog posts and microblogs.
¤¤¤A big jump in the leaderboard ranking ¤¤¤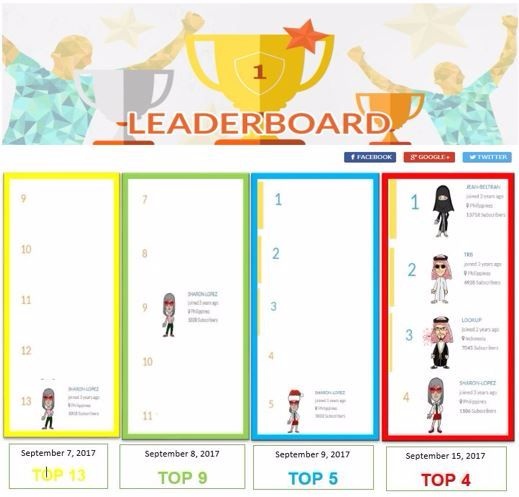 Image Credits: Sharon Lopez actual rank via Bitlanders
I mentioned about setting up my goal. That I would be happy to be on Top 30 on the Leaderboard within a month. Who would expect that from rank 33,197 I would jump up to rank 4? I am so happy with this achievement.
Along with the fast transition of my rank is the increase in daily earnings. It is truly an unexpected thing and I am so amazed at what happened. Every day, the earnings are just kept getting higher! I can certainly save more for the coming Christmas.
On the overall, my return to Bitlanders is a truly awesome experience. Words are not enough to express my gratitude to Bitlanders, to the owner, to my new found friends and to everybody who is making things possible. Most especially to Pinay Ako for without you, I wouldn't think of coming back.
¤¤¤I found the Gem!¤¤¤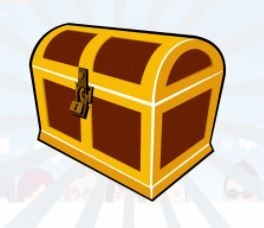 Image Credits: Screenshot of a Treasure Chest via Bitlanders
We constantly search for Gems. We always search for that specific thing with value. Something with absolute and inherent quality. We always thought of a Gem as a shining stone.
All the while, it was there in front of me. It was too big I didn't quite realize that it was the Gem I was looking for.
For me, these are the real Gems: Knowledge, friendship, experience, character, sharing, caring, patience, love for one another and how we treat others. These are priceless.
¤¤¤Bitlanders is a real GEM¤¤¤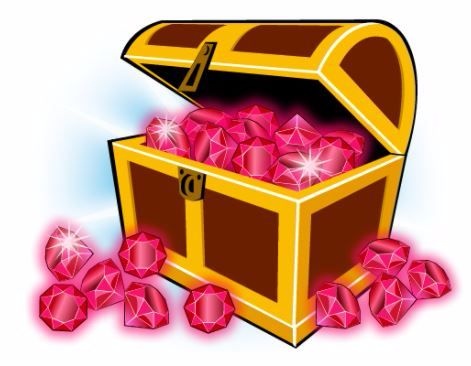 Image Credits: Screenshot of a huge coffer of gems via Bitlanders
Before I end this post, allow me to share this video interview with the Bitlanders' Founder, Frances Rulli.
Video Credits: Bitsonline via YouTube
Thank you for reading!
Please visit my Blogs for more articles.
Have a wonderful day!
You might also like:
How to Earn Oline While Having a Full-Time Job
Written for Bitlanders
by Sharon Lopez
References: