Three years ago, I had the pleasure to watch a NATO video of a business woman in Herat names Roya Mahboob. Since that day, we built 11 classrooms and 2 IT Centers in Afghanistan, connected to the World Wide Web 55,000 young women, and brought Digital Literacy to tens of thousands of women and young men all over the world, especially in developing countries. This was done with funding by Film Annex, now bitLanders, and management by Afghan Citadel.
Read here what US Secretary of State John Kerry says about our work.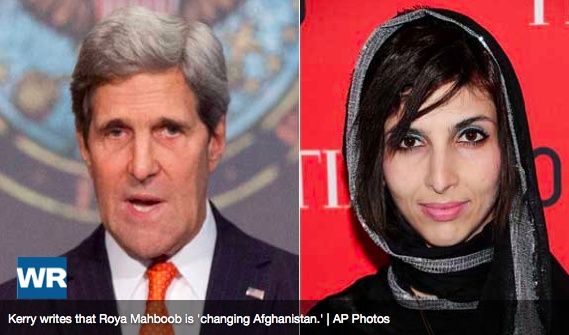 Here is a glance at how it all started:
As SpiderMan says, "With Power Comes Responsibility." We decided to embrace this mission and venture of supporting Digital Literacy. It's my strong belief that with Digital Literacy, people all over the world can acquire a fair and equal Digital Citizenship that empowers them also financially to find sustainability and independence. Financial independence is also associated with an honest advertising ecosystem that assures advertisers real exposure, and allows publishers like bitLanders to grow their business. But the World Wide Web is a jungle, and in the last year, new tools have proven that much traffic on the Web was fraudulent.
"With this in mind, bitLanders utilizes the tools available through top fraud detection agencies in the digital world, to monitor and protect its communities of websites. This ensures the quality of traffic that its partner Brands, Advertisers and Ad Networks have found comfort in and trusted in the past 8 years of Film Annex' (now bitLanders) existence, which showcased the work of 40,000 professional filmmakers and 350,000 writers and social media experts."
We selected Forensiq as our technology of choice, a company "Relentlessly fighting online ad fraud." I invite you to read this great article published on the Wall Street Journal: "Watch online Ad Fraud in Action," and watch the video below:
David Sendroff, CEO of Forensiq, and his team of technicians, are a strong point of reference and inspiration for our company. They are also a very important factor to support Digital Literacy and Digital Citizenship for women and young men in developing countries where a safe and honest advertising system that can assure fair revenues and ROI for both users and advertisers is highly needed. Here is a great interview to David Sendroff, CEO of Forensiq, about the values behind his company and the services they provide to bitLanders:
I am very happy to see that women and young men from developed and developing countries can rely on safe technologies like Forensiq to navigate the web, and that advertisers are protected by those same technologies to have reliable investment with publishers like bitLanders. This safety allows us to grow and further Digital Literacy and Citizenship all over the world.
Francesco Rulli