Does bitLanders REALLY pay?
Of course, it's true to its word. It pays! :)
In fact, I already revealed in part 1 the things I went through in verifying my Payza account which was the core of the whole transaction. Next is the ACTUAL cash-out experience starting from bitLanders.
At this point, the flow of activities became easier for me because there were less hassles during the next steps. So what happened after the Payza verification success? Read on to continue my story:
On the same day when my Payza account got verified (May 13, 2016), I frantically logged into my bitLanders account and clicked the rewards section and withdrawed 100$ from my account.
*I clicked on the earnings section.....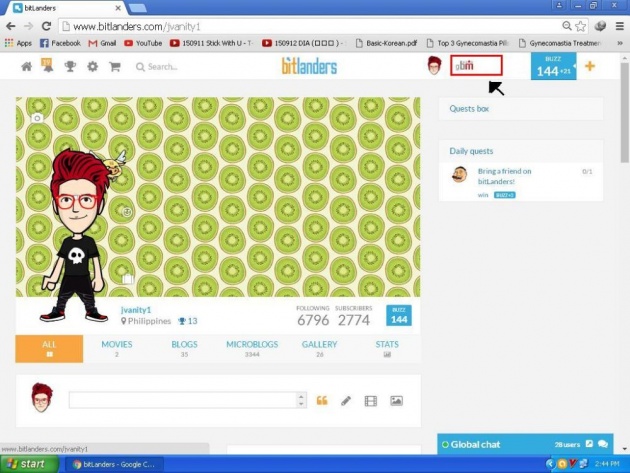 Photo source: bitLanders.com
*.....and withdrawed a total amount of 100$ (around PhP 4,633.45) from my account. This is my rewards page.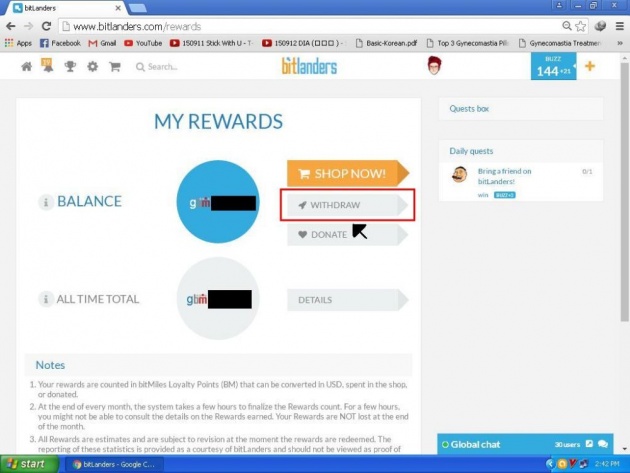 Photo source: bitLanders.com
This was the page where I got redirected to after I clicked the withdraw button. Then, I went for 'bitMiles Payza payment - 100$' by clicking its corresponding buy button.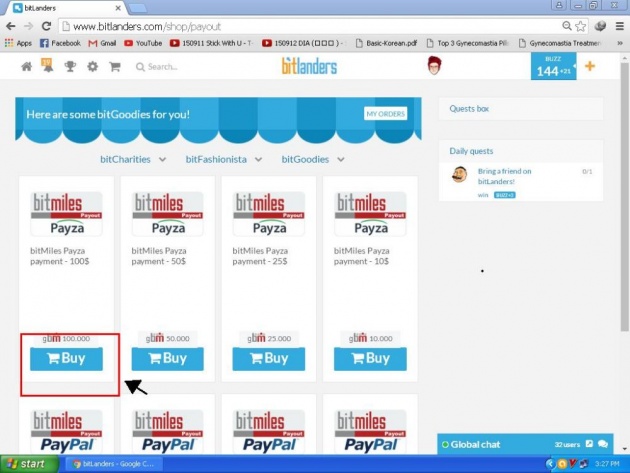 Photo source: bitLanders.com
To make it short, I successfully redeemed 100$ from my account. BUT things didn't end up right away for they asked for my email address. They were trying to mean the email address that I use in logging into Payza so that they could send my money there.
I provided my email address and was told that they would just send me a message notifying me that they've received my request through the email address connected to my bitLanders ID. I kept on checking my email everyday until I got it. It was indeed about my bitLanders rewards and account verification (May 17, 2016)! Yes, another round of account verification.
I learned that they couldn't send my rewards unless (1) I provide them with a clear picture or scan of my identification document such as passport, driver's license, national ID and other documents that could prove my identity. They also required me to (2) submit a picture of myself holding the ID document with a paper that would show "bitLanders" writing on it.
As instructed, I submitted two scanned photos of my Voter's ID (front and back) and two pictures of me while holding the ID (front and back) and a paper with the "bitLanders" writing on it (May 18, 2016).
*Me posing with "bitLanders" and the front part of my ID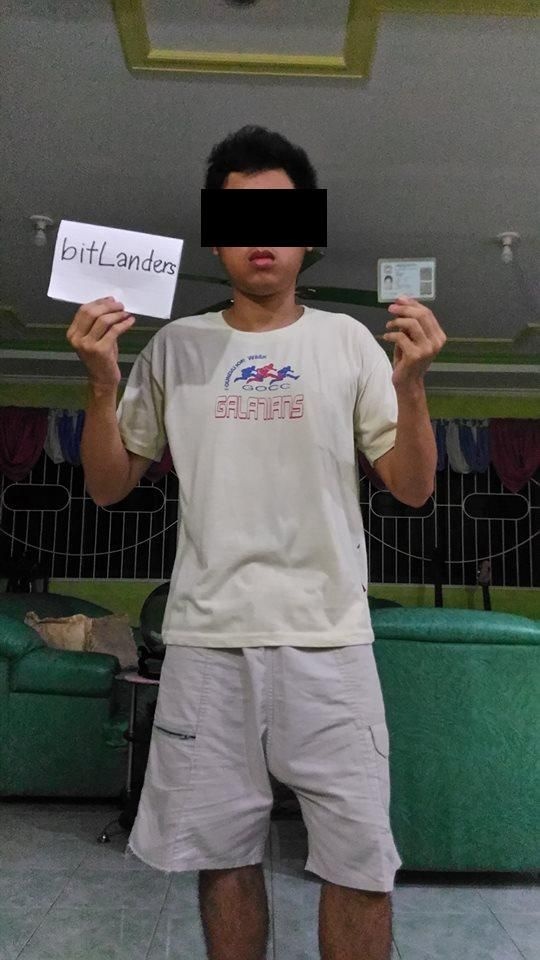 *Me holding the same writing but this time, as I was holding the back part of my ID.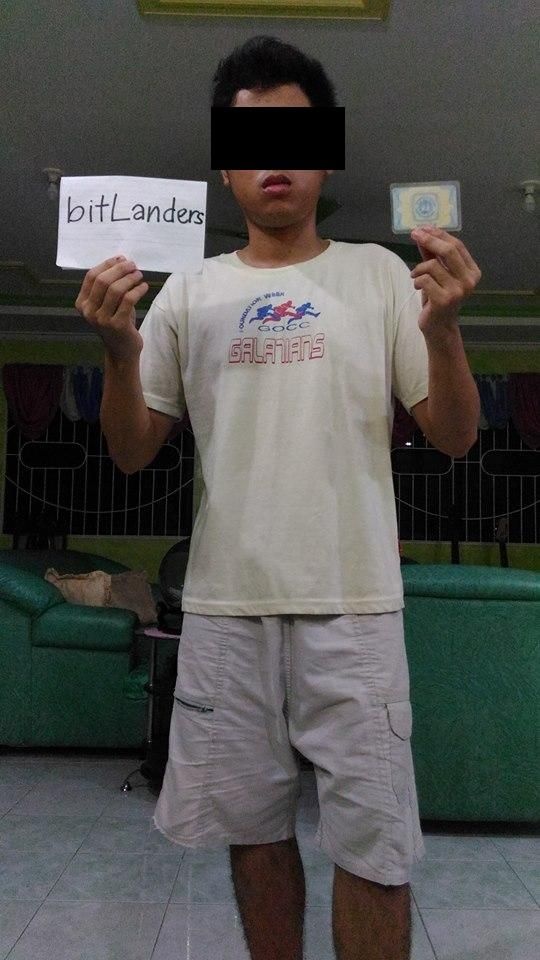 May 24, 2016 - Verification complete! :)
Payza account's ready. BitLanders account's ready. The only website left is coins.
But there's nothing to worry now! The twist is that I already had my coins account verified days before! Let's go back 9 days earlier.
May 15, 2016 - Coins emailed me that they couldn't approve my verification request as my face was obstructed by my ID in the selfie verification part. For you to understand better, let me display a screenshot from my coins account.

Screenshot source: coins.ph
There are three levels of limits a user can belong to in terms of depositing to and withdrawing money: levels 1, 2, and 3. I chose level 2 because I want to deposit and withdraw a bigger amount of money for up to P50,000.00 from the website.

In identity verification, they required me to submit a photo or a scan of any acceptable ID document of mine. Same as before, I sent the scan pictures of my Voter's ID.
In selfie verification, they asked me to submit a selfie of me together with the front part of the ID.
They asked me to resend a new selfie but not holding my ID wouldn't matter to them anymore, maybe because the camera I used during the first time was too small for me and my ID together. I followed their words and it wasn't long when my ID and selfie were ratified. Another success! Official verification date - May 17, 2016.
BitLanders payment card:
What an ordinary evening it was on May 30, 2016. I was browsing my bitLanders page when suddenly.......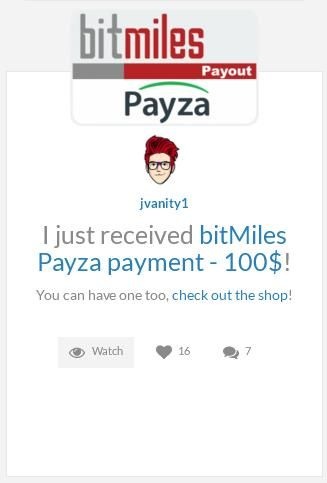 Photo source: bitLanders.com
........ when suddenly it appeared.....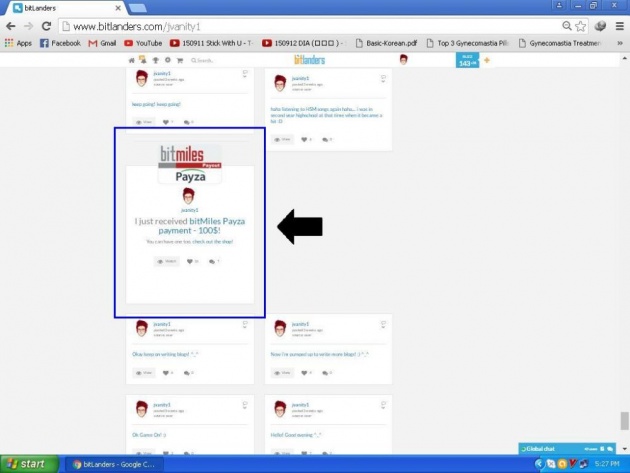 Used screenshot source: bitLanders.com
............. on my profile page! :)
Wow! After for so long, it's finally out.!!!!!!!!! :D
There was no thinking twice. I checked Payza.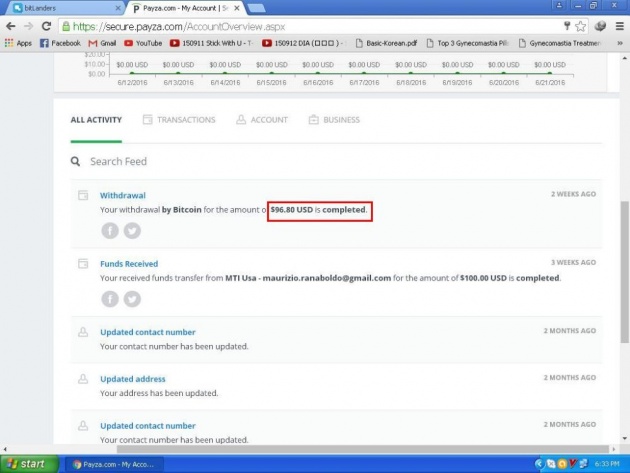 Used screenshot source: payza.com
Yes!
It was about time to transfer the money to coins. Have you forgotten that I already had my Payza and coins accounts verified? This must be easy to do now. :)
Then on June 8, 2016, cash arrived at coins! Converted it right away to PhP, withdrew it, and on the next day.....
Video source: Wendell Hughes (youtube.com)
Palawan Express Pera Padala is the name of a remittance service center from the Philippines. I went to its nearest branch in my hometown and.....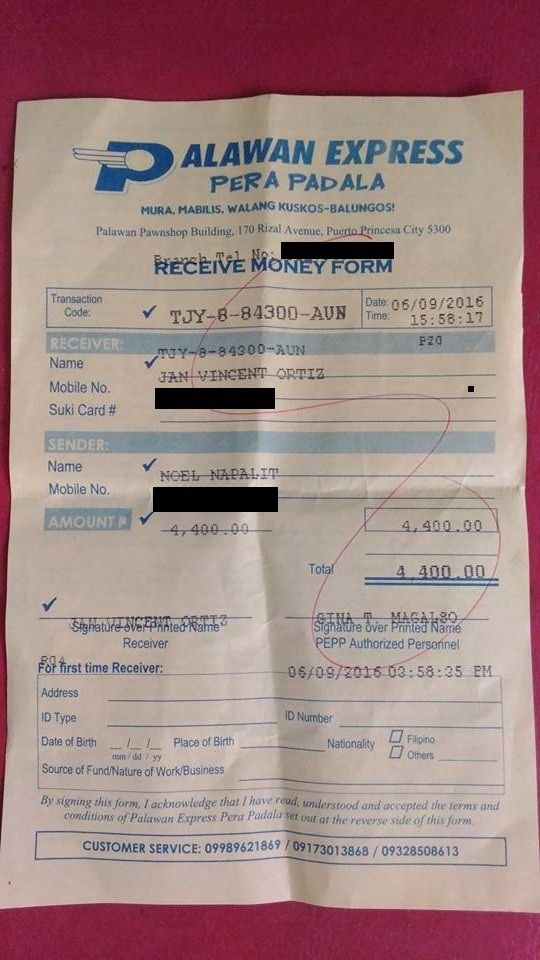 .... I guess that's self-explanatory. :)))))))))))
I received a total of P4,400. Thank you bitLanders :) Thank you Payza and coins.
Let me tell you once more that if you are in doubt of the legitimacy of this site, then this is the best proof that I can show you to disprove your beliefs. Just like me, you can also earn here, if you know how to use it..
This is Jvanity1 wishing you the best of luck here on bitLanders. It's a definite luck actually. You just need to work hard and believe in yourself, because I do. Take care mate, and enjoy the ride. :)