This blog is for MOBILE users.
I am only using an iPhone (Safari browser) since I started here January 2015.
How to Post a Microblog

Click the plus sign (+). I guess everybody knows it :-p
Post ORIGINAL texts and images! Referral/Affiliate links are allowed. Any language is allowed. How awesome is that?
Microblogging is like Tweeting on Twitter. We can use "@" to mention followers or subscribers and "#" to add tag or #hashtag. Here in bitLanders, we can mention unfollowers with an OPTION to pay 1-gem to prevent SPAMMING.
On Twitter, mentioning unfollowers can result to account suspension. I should know. I used automation apps on Twitter before and was surprised when my account got suspended. Since then, I never use any automation app. I manually follow/unfollow, mention and retweet and everything went fine.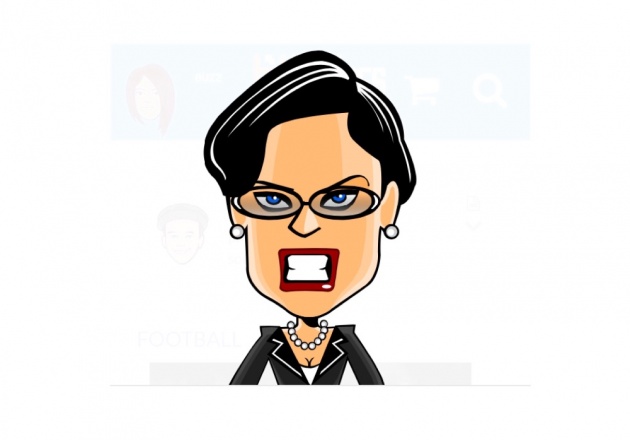 How to Post a Mobile Video
Go to: http://bitlanders.com/movie-admin/add
Upload ORIGINAL videos! Any language and length is allowed but DO NOT submit too short and non English videos for review! Or, @Hillary-Summers might pop up and say "YOUR CONTENT IS TOO BAD! PWEH!" Hahaha!
FOR REVIEW: At least three (3) minutes length, in English, sounds are clear. Add/Change Poster Image (Advance option). Short or long description/caption is fine. Don't forget specific and generic tags/keywords. Check out @IvyMaria's videos.
I said 3-minutes because I am using FREE Vhont iOS App and we can only edit iPhone videos with a 3-minute maximum length. We can buy upgraded apps but Apple does not accept debit cards nor PayPal. I stopped using credit cards.
How to Post a Mobile Photo (Gallery)
Go to: http://bitlanders.com/gallery-admin/add
Upload up to 50 ORIGINAL pictures per gallery with proper title/description each. Follow a theme -- if your album title is Filipino Foods or Indian Foods or American Foods do not add gelato photo! LOL! Don't forget specific and generic tags/keywords. Check out @jean-beltran's galleries!
One photo per gallery is fine but DO NOT submit it for review, or you know what Ms. Hillary Summers would say. LOL
How to Post a Blog
Go to: http://bitlanders.com/blog-admin/add
Write articles in YOUR OWN words! Any language and length is allowed but DO NOT submit too short and non English articles for review! Or, you know Ms. Hillary Summers will pop up and say... "IT'S TOO BAD!"
ENGLISH: The longer, the better. Recommended word count is 1,000 or more. I said RECOMMENDED, not mandatory! With videos, more images, links, quotes and highlight important words. Don't forget specific and generic tags/keywords. Check out my articles! LOL!
We can use online keyword tools. I am using www.ubersuggest.io.
DONE posting high quality video, blog and gallery?
Submit for Review!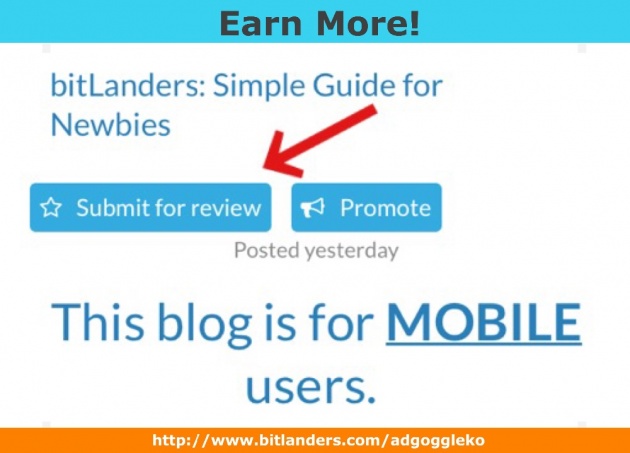 No enough gems? We can buy gems using our current earnings or via PayPal/Bitcoin! I did it several times.
How to Earn More and More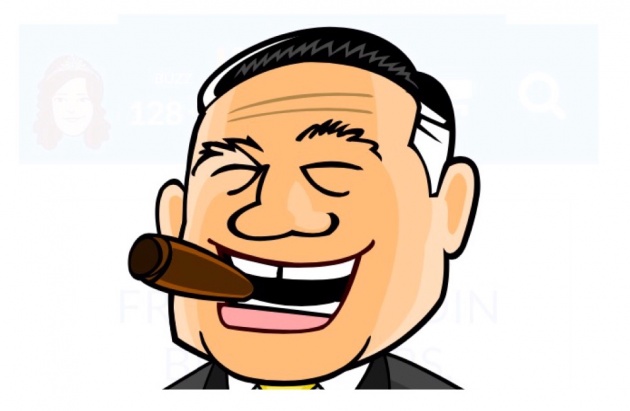 Follow @Micky-the-Slanted-Salerno, blog about topics with DOUBLE REWARDS and buy virtual items -- avatar clothing and accessories with Buzz Bonuses. But please don't smoke! Hahaha!

Do Daily Quests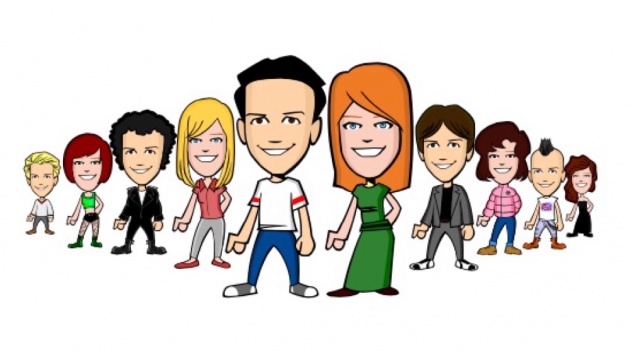 Invite as many people as you can to join under your referral link: http://www.bitlanders.com/?c=gr234234__377809__0__0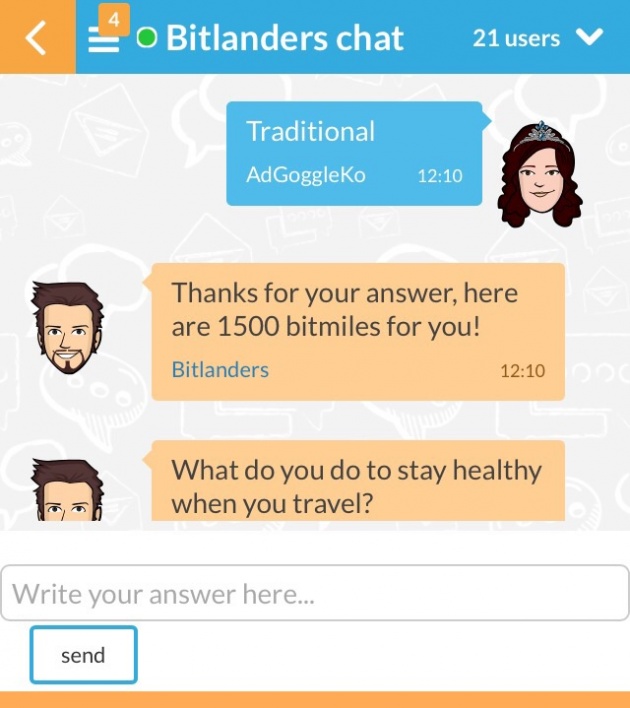 Participate at bitLanders Global Survey Chat.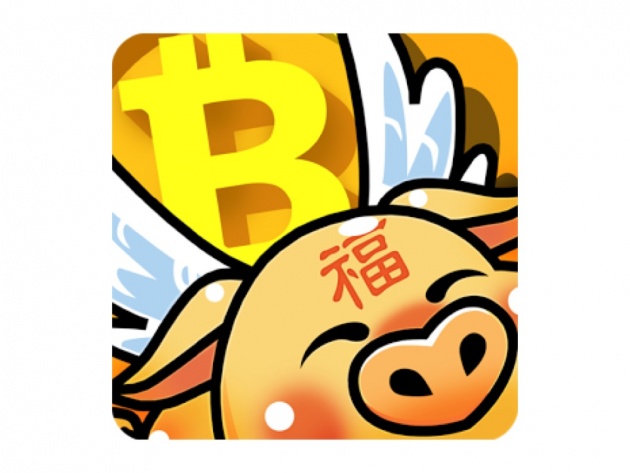 Connect and Play FlapPig game on Android/iOS.
Visit bitLanders homepage from time to time and view 5/5 star rated and promoted contents. Open the Treasure Box (click "Open").
We can also visit www.womensannex.com and collect REWARDS!
How to Cash Out bitLanders Earnings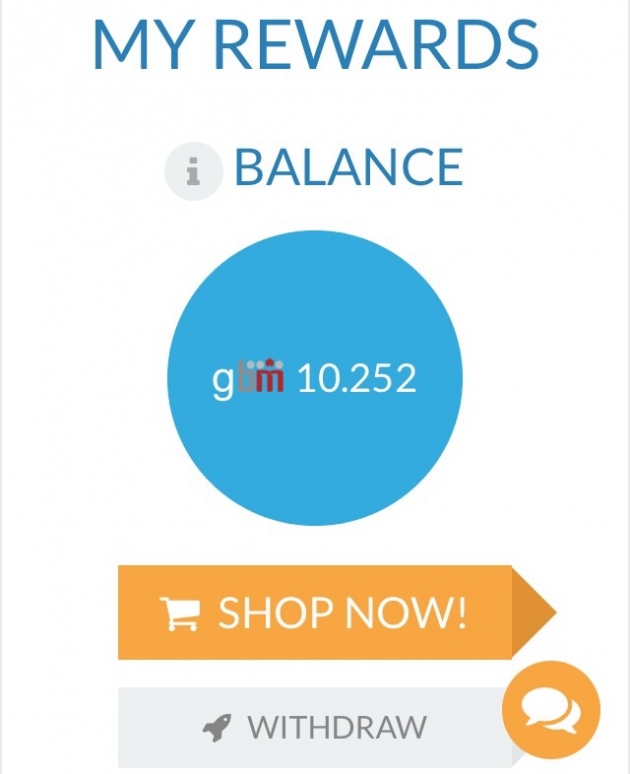 We can withdraw our earnings when we reach at least $10 or 10 gBM (minimum). We need to verify our account in order to receive payments. Read the FAQ! Contact cs@bitlanders.com
My All-Time Earnings:
gBM 1,545.896
as of September 01, 2016.
bitLanders paid us Bitcoin in the past but today we get paid thru PayPal and/or Payza.
Why Bitcoin?
Watch the video below:
Personally, I prefer Bitcoin because Sending/Receiving funds in the Philippines is a lot CHEAPER and FASTER compare to PayPal and Payza.
• PayPal fee for transferring P6,999.00 or below to Philippine bank account is P50. Transferring P7,000.00 or more is FREE. Processing is 2-4 business days.
• PayPal fee for transferring $10 or more to Visa/MasterCard is $5. Processing is 5-7 business days.
Transferring Bitcoin to Philippine bank account (automatic convert to local currency) via Coins.ph is FREE and it takes 5 to 32 HOURS only!
Coins.ph requires Proof of Address only if you want to cash out P400,000.00 daily. I don't have that! I completed "mobile number" and "selfie-verification" only in order to cash out small amounts and receive SMS transaction confirmations on my phone.
Since my Philippine Unionbank Visa (EON) debit card has expired I use Virtual Visa Card from E-Coin to withdraw my online earnings and buy Bitcoin with PayPal. I bought the virtual card in GBP currency for $3 last year, loaded card with Bitcoin equivalent to £10 and linked it to my PayPal account. Read more HERE.
• Blockchain fee for transferring Bitcoin to another Bitcoin Wallet (E-Coin.io to Coins.ph) is -- I'm not sure. LOL! It depends on currency exchange rates. I transferred 0.132390 from E-Coin to Coins.ph, fee was 0.000314. After two weeks, I transferred 0.134672 ($75), fee was 0.000289 @ $575 equals $0.16 or P7.00 plus. Processing takes few MINUTES only.
PayPal is not available in other countries so the BEST OPTION for them is either Payza and/or Bitcoin. Payza has a "Transfer to Bitcoin" option.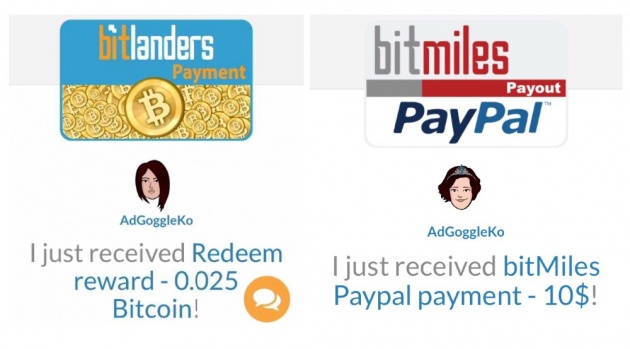 Bitcoin, PayPal and Payza are available in the Philippines. I created Payza (former AlertPay) account in 2009 but haven't used it. Verifying Payza account is a pain to the neck! I do not have any utility billings, etc. I am single and I am an NPA (no permanent address). LOL! I am glad PayPal accepted copy of my insurance yearly update as PROOF OF ADDRESS. Payza didn't.
So, choose the MOST CONVENIENT payment method for you!
Happy Earning!!!
REMINDERS:
DO NOT SPAM!
SPEAK ENGLISH AT GLOBAL CHAT!
RELATED ARTICLES:
• A Better Understanding about Earnings on bitLanders
• Beginner's Guide to bitLanders: The Buzz Score
READ MORE:
• Interview with bitLanders President and CEO @francesco
• Investing in Bitcoin in 2016 & 2017
• Investing in Digital Currency
***Image Credit: bitLanders.com***