A year ago, James and I had decided to become one and finally had undergone the holy matrimony through the civil wedding ceremony. That was the best and most practical way. Time flies so fast that we are going to celebrate our first wedding anniversary on the 24th of February.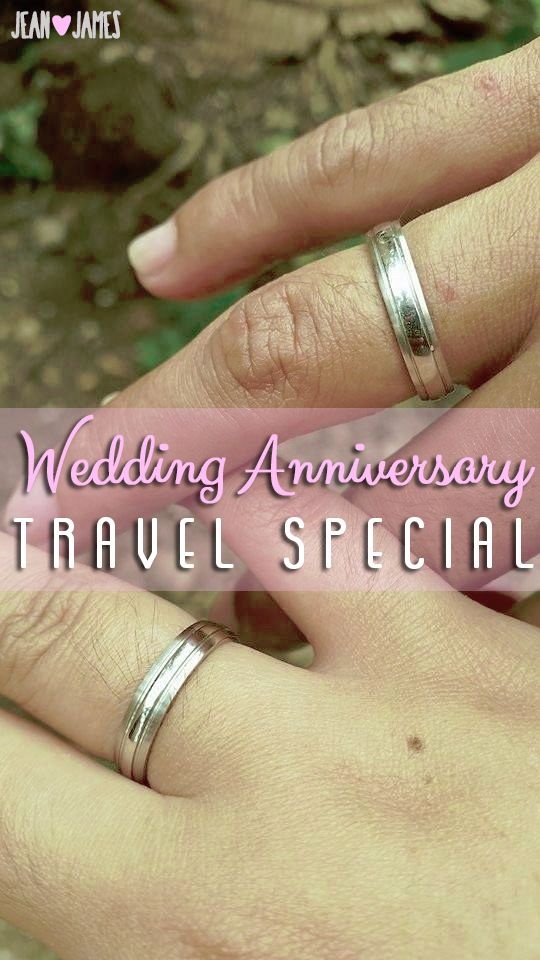 Anniversaries are great reasons to travel and be on vacation with your loved one. This is also the main reason why my husband and I went to Palawan and El nido last August for our 7th anniversary as couples. So basically we have two vacation schedules per year. One in August as a celebration of us being official couples since college and every February for our wedding anniversary.
A video summarizing our El Nido Island Hopping:
Here's video of our photobook, a journey of our friendship bond with love:
This time is an exciting one although every travel is an exciting one, what's good about this time is the fact that it is our first wedding anniversary.
It is quite exciting because we are going to another main attraction here in the country and is one of the top places which we had listed in our travel bucket list. Actually, we were thinking to go to Vigan as well but since Baguio is celebrating its Penagbenga Flower festival, we thought it is the best time to visit the city.
image source: isnatako.files.wordpress.com
We have already decided that we will be spending our three nights and four days vacation in Baguio. However, due to the fact that after spending certain time in research, we would be seeing parks and monuments in baguio, and my husband is more of a nature person, we then decided to go instead to Banaue and Sagada after reading a blog by the Travel Debugger.
image source: flauntingitcharlton.files.wordpress.com
So here's the plan, by around past nine in the 23rd, we will fly from Mactan International Airport and will be reaching Nino Aquino International Airport by quarter to eleven if there won't be any delays with the flight.
By the time we reach Manila, we will go straight to Pasay Bus Terminal to catch the Victory Liner route to Baguio. We both know that travel time takes awhile, it would take 6-7 hours to Baguio so we will have to sleep in the bus. Note that we still have to work on that day so it will be 8am-6:30pm duty shift then we will be traveling to Mactan Airport by around 7pm. It would be a challenge because the Mactan first bridge has been closed for construction reasons so we have to take the second bridge instead which travel time would take a lot longer. Hopefully we will reach the airport on time.
image source: http://www.zamboanga.com/
Going back, by the time we reach Baguio, it will be early morning so we will have time to roam around the city until the evening. Our plan is to go to Sagada on that but we still have to take a side trip to Banaue to see the glorious Banaue rice terraces.
image source: http://orientwind.com.ph/
However, there are also other things that I would like to do in Baguio and one of them is to meet my co-bitlanders sister @lonie and also sir @ako-eto .
But then we have to make the most of our four day vacation so we have to go as much places as possible.
image source:wikimedia.org
By the evening time, it would be nice to go to the Ukay-ukay which I have heard as the busiest Ukay-ukay in the whole country.
Ukay-ukay is a Filipino term which means to dig up or sift through, ukay-ukay is the act of digging up from a pile of discounted clothes (some of it branded) such as shirts, blouses, skirts, dresses and pants, or pieces of accessories (bags, shoes, stuffed toys, belts), or linen (blankets, tablecloths, bed sheets, pillowcases, towels).
image source: http://baguio-today.com/
We are hoping to take the last trip which hopefully will take us to Banaue early morning. I have read somewhere that the vans going to Sagada would also offer sidetrip in Banaue and would allow a few minutes to take pictures of the banaue rice terraces.
In sagada, we hope to see personally the beautiful and famous Kiltepan sunrise. This was famous for the movie, that thing called Tadhana.
image source: photos.life-trotting.com
And here are other specific places and activities we hope to do there:
Sagada Cemetery
Echo Valley
Hanging coffins
Underground River
Bokong falls

By the afternoon of 26 or early 27th, we are going back to manila from Banaue or straight from Sagada.
My husband and I hopes to visit some areas in manila as well but that we still doubt. If we still have the time, we would be doing so.
But the schedule is just overwhelming and we are hopeful that we can somehow be able to make the most of our this anniversary vacation.
The title here states about bitlanders being able to sponsor us because for the past months, I have been saving the amounts I have earned here in bitLanders as our travel funds.
This is the reason why I am still here. Thank you bitlanders for helping us with our travel trips.
But then again, there are only one of the options. We are still thinking what's the best way to go that we would only be relaxing the whole trip.