BitLanders Survey Chat featuring the Social Power of Sports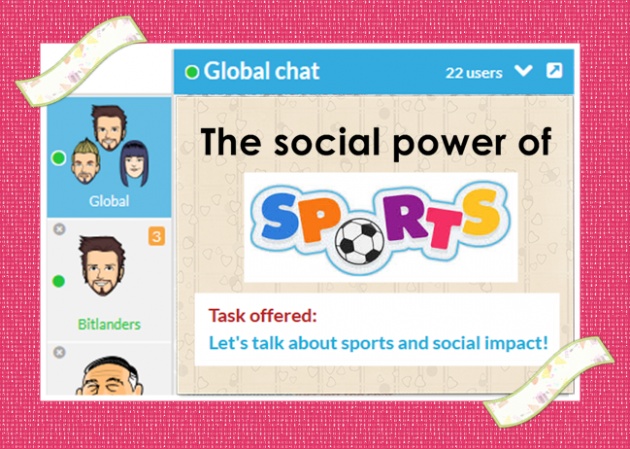 Image courtesy of http://www.bbc.co.uk/cbeebies and edited by shaiera
Hi there bitsers! (bitLanders users) another double reward topics are on the path to boost our direct power ups. A month ago, bitLanders gave us the new opportunity to earn bitmiles (loyalty points) and this new way to earn bitMiles is the so called BITLANDERS SURVEY CHATS. I already wrote a blog about this and I am happy to share this with you in order for you to have a clear insights on how you can earn here in bitlanders, literally. You can check it out if you want by clicking this link --> BitLanders Survey Chats, the new way to earn bitMiles.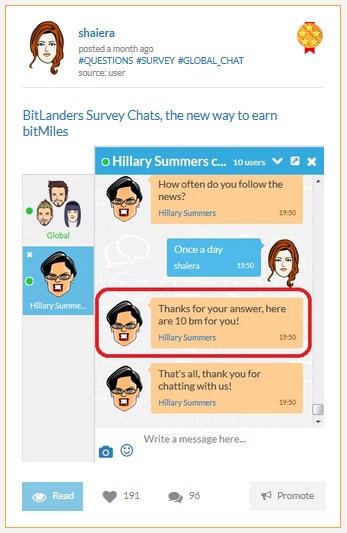 After the successful launched of bitLanders survey chats, another double rewards topics are set on, these are in accordance with this survey chats and these are the Blog about Gelato and earn Double Rewards and Blog about Sports and Social Good and earn Double Rewards.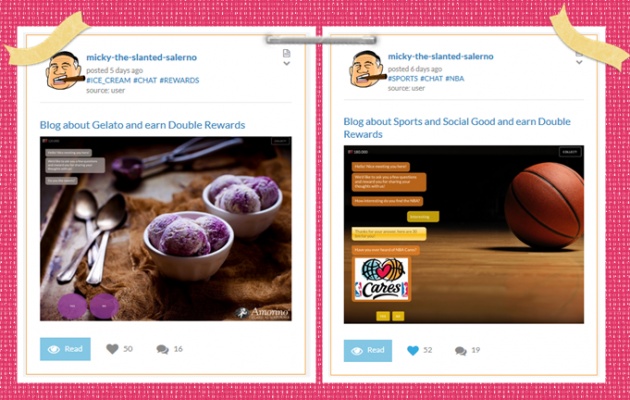 double rewards blog posts of sir micky-the-slanted-salerno
Bloggers will surely participate in this survey chats and will write another quality content blogs because it is a great opportunity to earn more and to improve bloggers' rank. If you are just a newbie, make sure to follow sir micky-the-slanted-salerno and be updated to the double rewards topics because it will help you to improve your earnings in bitlanders by participating and writing blogs especially when it is considered as a double reward topic.
Let's Talk about BITLANDERS SURVEY CHATS
Video courtesy of my friend here in bitlanders, ShaArc
Aside from the video tutorial about survey chat that was created by my friend shaarc, a lot of blogs about this bitlanders survey chats have been published so that you can have a good insights on how this work. But then, I still want to give you an information to encourage you to try and participate in this survey chats. You should know that before, in order to participate in the survey chats, you need to click first to the icon of the global chat (this is place in the lower right corner of this web page), but now, bitlanders made a new changes in the platform and by this you will automatically join the global chat once you open your account in bitlanders. Another improvements to this new feature in bitlanders is that, the number of bitmiles that you will earn for each answer that you will provide. Before, you can earn only 10 bm (bitmiles loyalty points) for every answer that you will give, but now, the amount of bitmiles that you will earn will start to 30bm and for each answer, it will continue to increase. So while having fun in interacting and reading some comments in the global chat, you will also have the opportunity to learn by the trivia that the survey chats possesses and earn at the same time. Don't forget to participate to this guys, don't waste your chance to earn more! :)
While taking the survey chats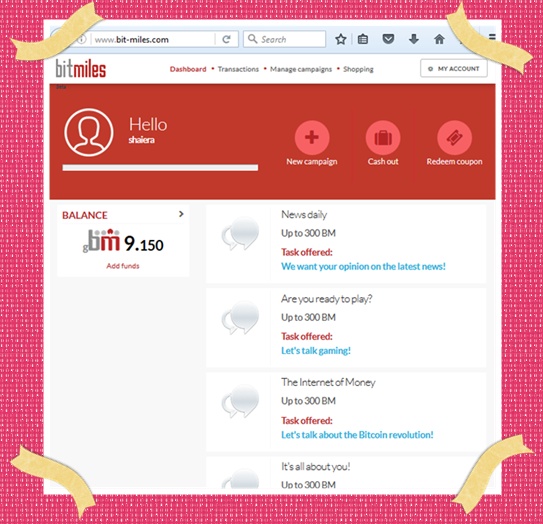 Survey chats is not only available in bitlanders, you can also participate to this while using www.bit-miles.com. Bit-miles.com is associated to bitlanders.com and just in case you don't know, you can use your bitlanders account in bit-miles.com, so no need to create a new account. convenient right? try it out.
While taking the survey chats that is conducted by the chat-bot of sir Micky (I also take the survey on bit-miles), one of the topics on the questions' got my attention which is somehow related to the social power of the sports.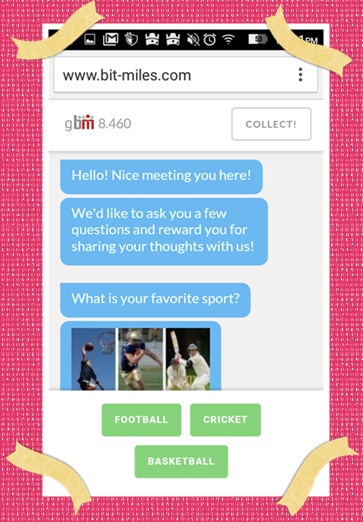 The questions drifted in the sports. Though sports are not my things, well, I am not a sports oriented girl, I have keenly put my attention to the trivia that the survey chats have provided and I want to share those with you. Those questions drifted about the NBA CARES, now, let's have a closer look on this.
What is NBA CARES?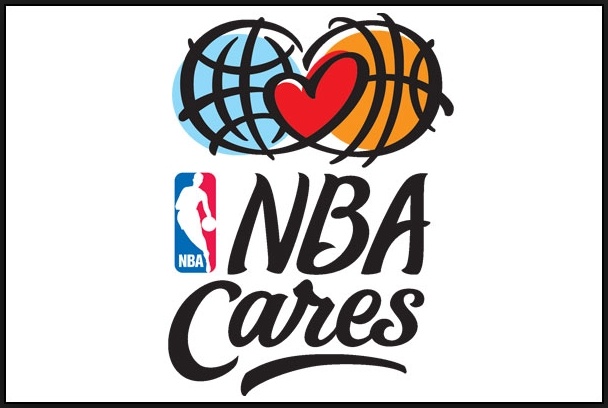 Image courtesy of http://www.business2community.com
The survey chats that have caught my attention were about NBA CARES. According to the trivia that the survey chat gave, NBA CARES is the league's global social responsibility program that builds on the NBA's mission of addressing important social issues in the United State and around the world.
Video courtesy of tdsm94
The video above will give a very inspiring view on how this NBA CARES league works and I have gathered some information about this NBA cares. Through reading on some articles, I have found out that NBA cares missions are to help the youth by their programs that support education, youth and family development and health relation.
History of NBA cares, A closer look to this group.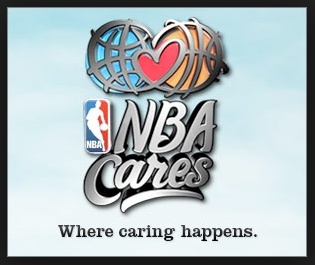 Image courtesy of http://www.adweek.com
NBA cares is launched on October 18, 2005 wherein the function of this are to raise and contribute one hundred million dollars for charity, to contribute almost one million hours of hands-on volunteer service or simply to teach the youth on how to play basketball and what is the essence of this particular sport.
Though the launched of NBA cares, those part of these league are supporting the on-going out reach initiatives such as; National Book Festival, Trick-or-Treat for UNICEF program, MLK Holiday Celebration and Black History Month Events, Jr. NBA/ Jr. WNBA Program, HIV / Aids Global Advocacy, Basketball without borders and Read to Achieve.Sports, especially basketball helps this league to empower them to continue doing these charitable works.
NBA CARES PROGRAMS

Image courtesy of https://www.basketballcity.com
Just like other organizations, NBA cares have their own programs to continue their charitable acts, these programs help to empower the organization to raise an amount or simply their funds that will be contributed to the charity that they are helping. Here are the NBA Cares programs list.
Hoops for Troops
My Brother's keeper
NBA FIT
NBA GREEN
Season of GIVING
NBA COMMUNITY Assist Award.
Check on this link to know more about these programs --> http://cares.nba.com/#programs.
NBA CARES community partners.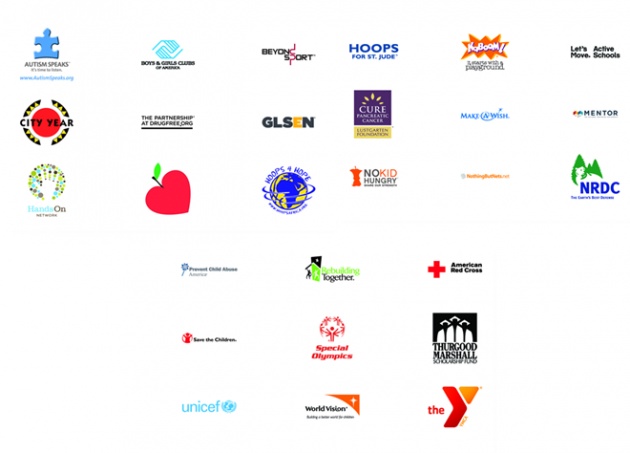 Image are available here NBA Cares Community Partners
The implementation of the programs and to raise funds for charity will be easy if the organization will have its partners in doing good acts. NBA cares have a strong partnerships with internationally-recognized community organizations that will help them continue supporting their charity. Along with this supportive NBA cares group are these partners.
It is good that bitLanders made a good step in making people know and to be aware that there are existing associations that helping other people especially the youth by means of this survey chats. Another brilliant move that bitLanders made is to make this topic as a double reward topics so that some of the bloggers here will make a good blogs for you to know more about NBA Cares. Now that you are aware about NBA Cares and some partners that making this charitable acts possible, you can also have the chance to be a part for helping other people by clicking your chosen NBA Cares' partners link (Click on the link of your chosen NBA Cares partners on the list of 1 - 27 above) and send your donation. Remember that there is no big or small amount as long as you care, your donation will make a big impact :)
Introducing the WNBA Cares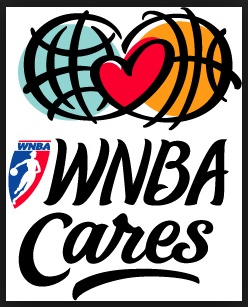 Image courtesy of http://www.wnba.com
Basketball is not just for men. Along with this NBA Cares is another association that have the same mission with them, the Women National Basketball Association. This association is been empowered also by the sport which is basketball.Just like the NBA Cares, this association have a programs that improve the quality of life for people worldwide.
WNBA Cares Programs
Helping will be more possible with this WNBA cares by the help of these programs:
Basketball for others is just a game, but for those who are using this sport to help other people this means more than just that and by these charitable acts, the social power of sports particularly basketball is clearly shown. Hope that we open our hearts to make our part in helping organizations like these for them to continue helping people especially the youth.
Note: this is my original work, please don't plagiarize.
Thanks for reading!
--> Shaiera