Source: Self Created
Wow wow, I will say this is the great opportunity hurry up and avail it because at this time we can not only participate in the survey chat of one Team member of bitLanders with earning status of 10 bitMiles Loyalty Points of each answer on daily basis but now, we can participate in the survey by giving answers asking by three Team members of bitLanders and can also earn 30 bitMiles Loyalty Points on giving answers of each ask question on daily basis.

Source: Self Created
So, #1 wow offer is: Three Team Members on daily basis intead of one
#2 wow offer is: 30 bitMiles Loyalty Points instead of 10 bitMiles Loyalty Points
Same like my previous blog which was about "BitLanders Survey Chat" now I am again participating in the same task of writing for availing the double reward. But at this time I will also cover the good initiative taken by Micky and Bitlanders for us to earn the bitMiles three times from the amount announced at the start of "BitLanders Survey Chat" when only Miss Hillary was conducting the survey.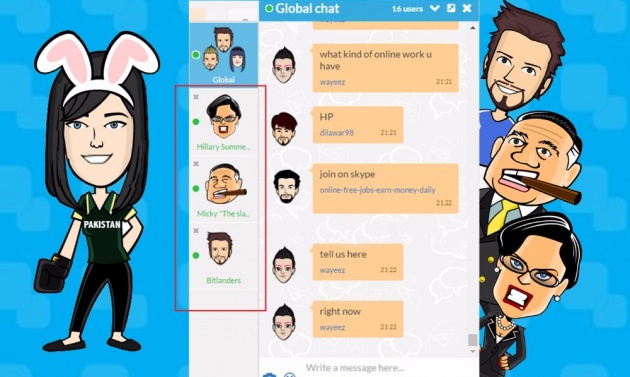 Source: Self Created
Ok let me tell you short intro that what is the bitLanders survey chat? BitLanders Survey Chat is a new initiative of bitLanders in a Private Chat where Hillary Summers, Micky and Bitlanders starts asking questions to all of us on daily basis where we have to answer about a variety of topics and we can earn 30 bitMiles Loyalty Points on giving answer of each question ask by Hillary Summers, Micky and Bitlanders.
Headlines from My Previous Blog:
In my previous blog which I covered major part to explain the latest initiative of bitLanders survey chat which is ………….
· Global And Private Chat (Told the difference between both of them)
· My Experience about BitLanders Survey Chat
· Fun With Earn
· Types of Questions in this Survey
· Easy Survey Format
· BitLanders Survey Chat is Different and Interesting
· You Can Also Suggest for This Survey
How I experienced the WOW through Latest "BitLanders Survey Chat":
Same like other days, I normally signed up my account and opened my global chat….what I noticed is that there were two more bitLanders' team members named Micky (The King of the bitLanders) and other one is bitLanders (The Team Member) have appeared with Miss Hillary Summers.
Difference between Miss Hillary Summers, Micky and BitLanders Survey Chat:
Actually survey conducting methodology of three bitLanders team members are almost same but the difference lies in the questions asked in survey. But I enjoyed the survey of three bitLanders team members more than before.
Miss Hillary Summers Survey Chat:
As I discussed in my previous blog that Miss Hillary Summers in her survey chat asked questions mostly related to variety of topics for getting our opinion. These questions are related to important topics like politics, sports, science and technology. Same like previous survey chat, Miss Hillary focusing on the same pattern of questions.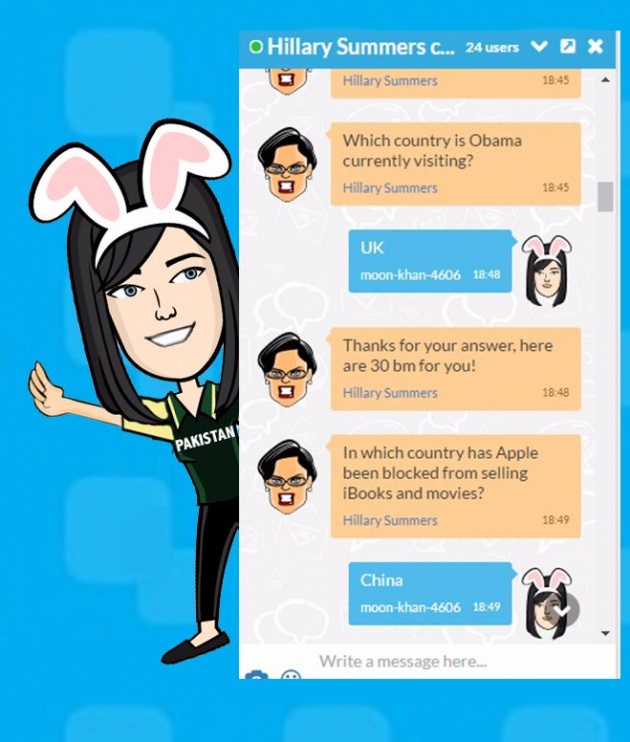 Source: Self Created
Micky Survey Chat:
I found Micky's survey is very interesting and informative as well. The reason which I noticed is that Micky also shared some relevant and detailed information related to some of his asked questions after my attempt in answering. Micky during his survey also shared the link of important websites (http://green.nascar.com/race-to-green) for our more knowledge relevant to his survey.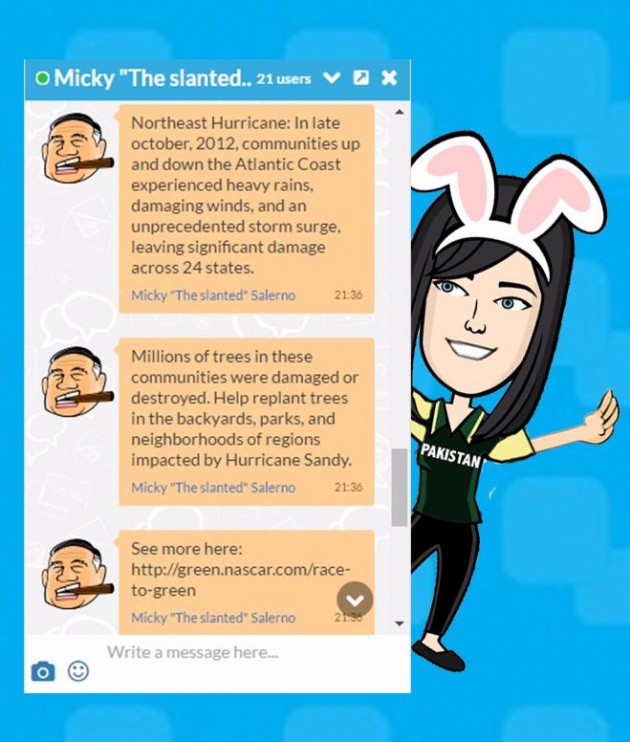 Source: Self Created
Video of BitLanders Survey Chat with "Micky"
BitLanders Survey Chat:
BitLanders the third member of the survey conducting team mostly asking the questions related to our choice like your favorite color, your interest in bitcoins, favorite jewelry, actor etc. Any how I found this survey chat interesting too.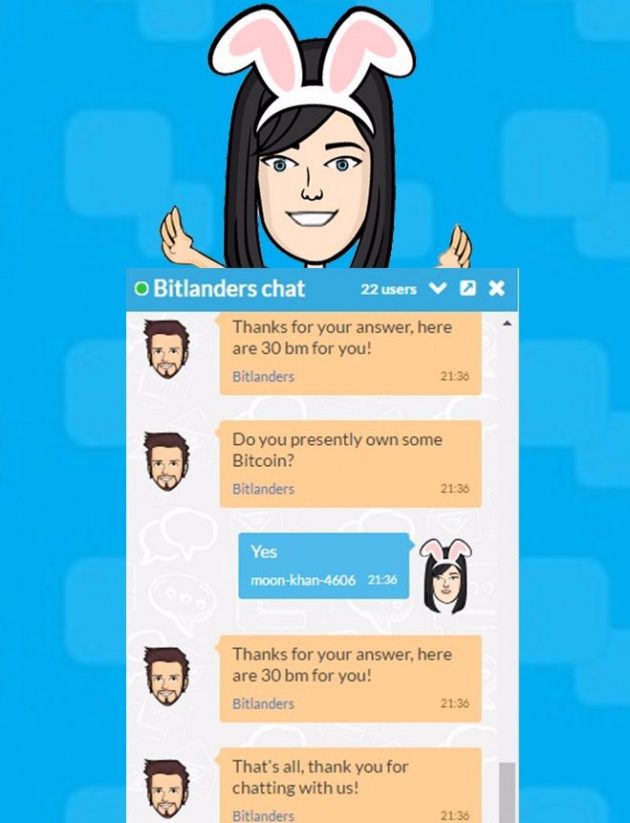 Source: Self Created
Video of Survey Chat with "BitLanders"
Increase Your Earning Three Times from Previous Reward:
Before this latest survey chat I just can earn money from one team member of bitLanders (Miss Hillary Summers) and earn 10 bitMiles as a reward (whether my answer was right or wrong). But in latest survey chat I am taking advantage from two more members of this survey chat. This new survey chat not only has created more fun for me but with fun my earning is also increasing day by day.
Reward has increased from 10 to 30 bitMiles. Then guys like me now you can increase your income through participating in this latest survey chat conducting by three team members of bitLanders in one day and can earn 30 bitMiles of each answer of asked questions.

Source: Self Created
Suggestions for My BitLanders' Family:
Guys I am earning a lot through attempting three survey chat in one day so you all should participate in this golden chance of three surveys on daily basis to earn more bitMiles than before. Not only this but also write blog on this topic as soon as possible before the deadline ending and share your valuable experience in it. Through this you can also earn through double reward and maintain ranking.
Best Ever Initiative:
Personally, I appreciate almost every initiative on bitLanders platform but "bitLanders Survey Chat" is really appreciable initiative, because we can not only earning trough participation in survey but also having opportunity to write blog about this "bitLanders Survey Chat" and can earn double reward as well. Not only this but this survey also increase my knowledge regarding Sports, Politics, Science, Technology and Economy.
I will also appreciate bitLanders on providing us other opportunities for availing more money like announcement of double reward topics on upcoming events, after buying latest outfits from bitFashionista from mini treasure box etc.
So participate in surveys, increase knowledge, earn and share your experience in your blog regarding this. Best of Luck.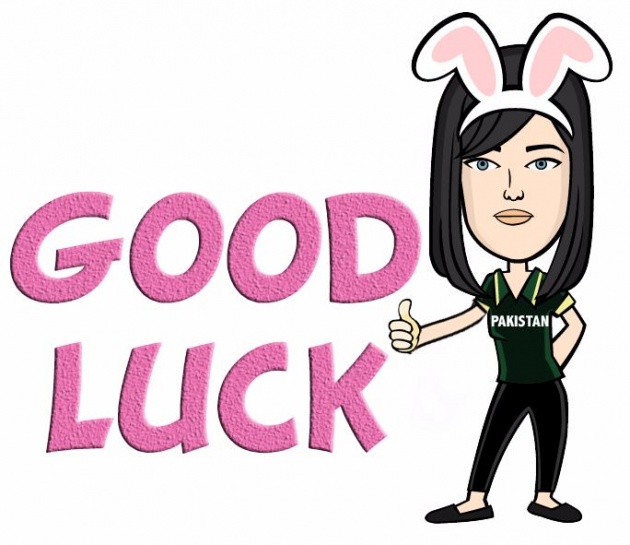 Source: Self Created
This is the End of my Blog. Hope you people enjoyed alot... I spend my hard working here in writing this and want your comments below in comment section.
Thanks for sparing time in reading My 17th attempt for my virtual home "Bit Landers".... Stay Connected for more articles.. :)