BitLanders is social media website which pay it's users for being active social user and posting quality contents. Bitlanders, formally known as film annex, is well famous digital platform reward it's users as per their buzz scores system and well famous as # SocialMediaThatPays.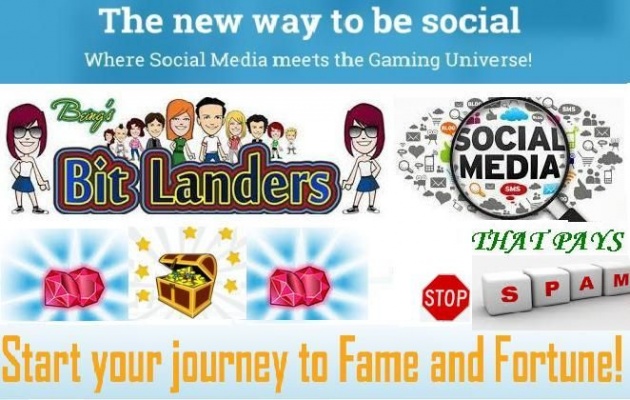 Legitimate Online earning website! Yes, if you are searching for genuine earning website then you are on right place that's BitLanders. While someone searching for online home based earning website then one thing which first knock out in mind is about genuine website. No doubt around web one can find lot of offers of earning but mostly users disappoint because of scams. Onetime words earn $100 daily attract users instantly but later their bitter experience make them hard to believe on online earning. Let's have friendly and legitimate discussion about why BiLanders is a legitimate website and how can earn here. And also a short talk to how can identify genuine earning website.
BitLanders a Legitimate Online Earning Website – WHY?
Bitlanders is the digital land where bloggers and movie maker gets great opportunity to promote and monetize their quality content. BitLanders, which is formally known as Film Annex, actually founded on 2006 but later on August, 2014 the founder of film annex, Francesco rulli, decided to rebrand it to Bitlanders. Bitlanders, which is also known as "#SocialMediaThatPays", is like a social media website with 5,00,000 active users. All users here earn by posting quality content and for their social engagement. What makes BitLanders different from other online earning websites?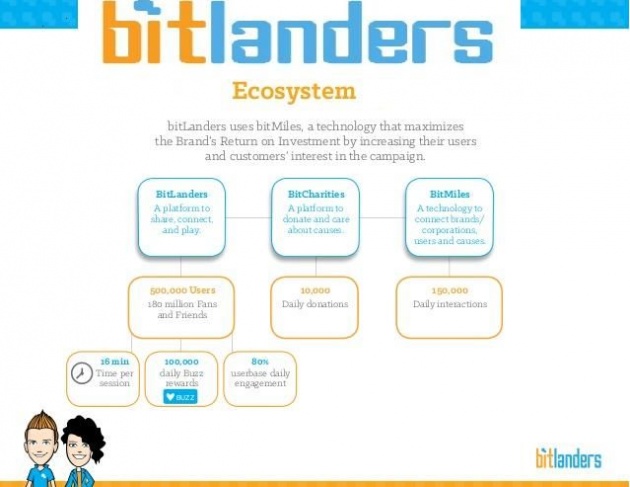 Yes, there are lot unique and interesting facts about the BitLanders which make it different and attractive. The First very is its popular buzz score system which makes it unique from other earning websites. What is buzz scores? The BitLanders platform used the buzz scores to calculate the users earning. Buzz scores are assigned to users as per their quality contents and their influence. If the content quality of users is good and more users read and shares his content the users will get higher buzz scores or vice versa. Usually buzz scores are calculated once every day and earning are allotted as per.
The most attractive idea is here users have no need to upload your photos instead interesting and funny avatars are used. All users can select and customized their avatar as per their liking. And BitCharities is another non profit segment of website where users can denote his earning to non profits organization. Donating is not compulsory it's your own will and instead of denoting in dollars users can denote only 10 cents or less. BitCharities is a great innovative approach of BitLanders founder Franceso Rulli.
Francesco Rulli ,the Italian Entrepreneur, in 1990's started a holding New York City Based xompany MTI USA Inc. Today this is the one of reputed famed companies provide over 40,000 independent filmmakers a platform to promote their work. Bitlanders is also the part of this company and the motto is almost same promoting and monetizing the work of bloggers and filmmakers.
Let See How Can Earn On Bitlanders
Contents are king for most of online residual income blogging websites and same is here. At BitLanders users can earn as per their quality content and influence. The buzz scores are assigned to users as per their performance and earning is calculated as per buzz scores. In simple words buzz scores are used as proprietary algorithm to determine the user's content quality and their social reach. The buzz scores are calculated at the end of each day and the certain amount of earning is paid as per their personal buzz scores. In other words buzz scores determine the users reward on BitLanders. So let's first see how can get higher buzz scores on BitLanders for more rewards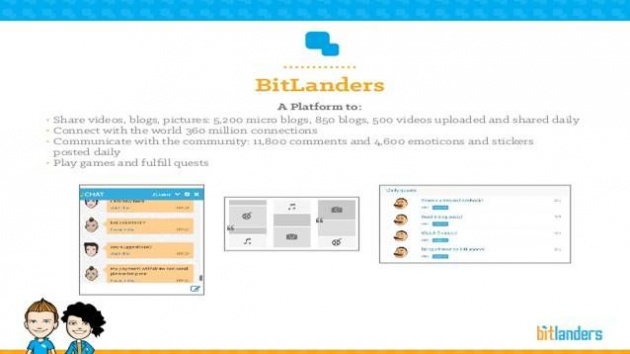 Buzz Scores System
Bitlanders innovative approach gamified the platform with buzz scores, BitCharities and Bitgoodies. Among these buzz scores is most important for users which reflects their rank and rewards on website. The higher buzz scores means higher rank, higher earning and user's ability to load quality content plus ability to involve higher user's on their posted content. Buzz scores are aggregation of Base Buzz + Bonus Buzz. What is base buzz and bonus buzz? To know this concept clearly let's first see how can get more buzz score on BitLanders.
The user's can earn buzz scores with uploading & reviewing their quality content, buying Bitgoodies, completing daily quests and donating to BitCharities. Let's see how can done all these activities
The first thing, which is interesting and must know about BitLanders, the platform is divided into different activities for users to collect more buzz scores. Let's first see this different segment of activities to get extra buzz scores and for higher earning.
Unloading Quality Contents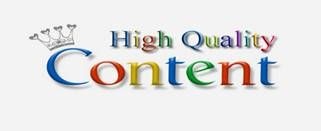 The BitLanders registered users can upload blogs, micro blogs, images, images gallery and videos. All users have to keep in mind the rules and regulation lay down by BitLanders while uploading contents. As being a new user you can get lot of perks for loading your first video, blog and completing your tasks.
1. Blogs: - Users can add blogs by clicking the "+" gear and select write blog. New users will get 10 buzz for posing their first blog. The blog should be your original post or should not break the copyright rules. After posting content you will find promote and review two features on your published blog. In both cases it will cost 10 gems. What are gems? On BitLanders gems are used to promote and to get the content review which user can buy at Bitlanders shop with your earned rewards. Mostly every time while users spend their earning on BitLanders shop extra buzz scores are rewarded for certain period of time usually for 3 or 5 days. These will help to recover the spend reward. Why you should send your content for review?
After spending 10 gems Hillary will review the content within a week. Your blog will be rewarded from 1 to 5 stars. The high quality blog will be rewarded with 5 stars and users get their gems back plus get 15 buzz bonus for 5 days. Blog rated 4 star gets 4 gems return out of 10 spend plus 5 buzz bonus, 3 star gets 3 gems 3 bonus, 2 star gets 2 gem plus 2 buzz bonus and 1 star gets 1gem plus 1 bonus buzz. Usually buzz bonus is rewarded for 5 days.
How to write quality content to get 5 stars? The blog criteria mostly divided into image, video, tags, length, and presentation and effective language used. It's better to submit the content not too short or too long, tags, images, video should be relevant, and presentation and language used should be effective. All these information furnished is based on content I get reviewed here. Today users can add 10 images, 2 videos and 10 tags in their blog. But still no limit is created for content length. Content should be original otherwise blog will get 0 buzz bonus. And it's better to use royalty free images
2. Micro-Blogs: - Micro blogs are just for short message which can use for giving update at BitLanders. Usually the words limit of microblog's is 160 words. You can use images or free sticker provided to BitLanders users. If your are new users and posting your first micro blog like, hello or anything else, You will be rewarded with 4 gems free of cost which you can spend any where on website where acceptable. Micro blogs are not for review and promotion but still contribute to increase the buzz score while any users buzz or comment your micro blog. Although these are short messages but you can't use rough or bad language.
3. Videos: - Registered Users can upload original or royalty free videos on BitLanders. As in case of blog user can promote or review their video by spending 10 gems. But if you are submitted your video for review it must be original, means should exist anywhere on internet before, and should meet the standards set for uploading videos on BitLanders. The format and size of video needed for upload you can read its FAQ. As being new user on BitLanders if you are uploading your first video you will get 5 gems free of cost. User can upload video by clicking + gear.
4. Images & Image Gallery: - On bitlanders instead of micro blogs, blogs and videos users can also high their buzz scores by submitting images gallery for review. Yes, this option also exist at images gallery and users just need to make a images gallery with more then 5 images by picking a theme. Means unloaded images must follow a theme like food, flower, occasion etc., rather then massing all collectively. Usually user also upload only one image just for updating their content but for review users need a well designed images gallery which should properly headed, described, and tagged and must be created with original images that must be your own.
Some common requirements for "content review" submission on BitLanders
For blog, gallery and videos only English language is accepted
The blogs, gallery and video should be exclusive or original
The presentation of video, gallery and blog content should be impressive
The contents should be well tagged
BitLanders Shop
What is this? Sound something new but very interesting and unique feature like other motivating task on BitLanders. Yes, The BitLanders user can buy variety of items on Bitlanders shop by spending gems or some of their rewards. Here appealing thing is their spent rewards aids to earn higher rewards. Let's see what and how can buy at BitLanders shop
1. BitFashionista: -After clicking the shop icon User will fid the bitFashionista segment under the BitLanders shop. Here users can buy variety of items to customize their avatar. You can purchase avatar accessories like trousers, skirts, jewelry shoes etc. All these items cost gems or rewards to buy and in most items users get bonus buzz for 3 to 5 days to buy these accessories.
2. BitGoodies: - Here users can buy gems and stickers with rewards. Why stickers? Actually stickers are one of the best and other unique features of BitLanders. Users can use stickers for updates in microblog's and can be used in commenting or chat segment. While users buy these items they get extra buzz bonus for 5 days.
3. BitCharities: - Under BitCharities users can donate small or big amount of rewards to non profitable organization. In returns they will get buzz bonus. Higher the donating amount follows higher buzz bonus.
Quest Box
The quest box is the bucket of tasks which users have to perform once or daily basis in return they get rewards in form of buzz bonus or gems. Under this box the new users will be asked to upload their first micro blogs, video etc. And regular users have to done the task of daily quest box. The daily quest box contain the task like
Read 5 Posts
Watch 5 videos
See BitLanders offer and pick as per liking
Bring your friend on BitLanders
All these tasks are specified with reward users will get after completing. As user will get +1 buzz bonus by reading blogs, +3 buzz bonus by viewing video, +10 by viewing tasks, and +3 buzz bonus for bring friends on BitLanders with your referral link. The buzz bonus for first three tasks is counted only for 1 day. Means users have to complete these task daily to gain buzz bonus benefit if skip no buzz bonus. But for forth one buzz bonus is assigned for 3 days.
Daily Login Bonus
Bitlanders provide its users every possibility to earn more. Here users also get buzz bonus being active on website. Users get +1 bonus for one day for their activity on website. And if users being active on site for a week they will get +7 buzz bonus. But this bonus last until users active once you don't view the website then again counting will start from +1 bonus. For taking this benefit completing task is not compulsory users just need to view or login once a day on BitLanders.
Treasury Bonus
This is like a surprise bonus. While users viewing contents of the website they can occasionally find the content assigned with treasury bonus. Means while users find these content they get +1 treasury bonus for one day.
Influence On Users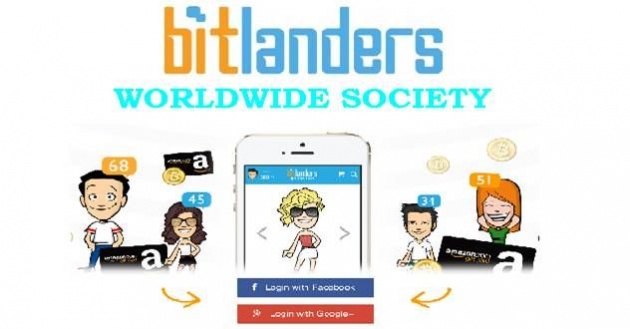 Bitlanders is like a social media website where social influence matters a lot. Here with quality content if users involve higher users to their content for reading , buzzing and sharing this will aid to get the higher buzz scores. The buzz scores gained through social influence is lasting longer then the buzz bonus as these help to higher the base buzz score. What is base Buzz Score?
The total buzz scores on BitLanders is divided into two parts (1) base buzz (2) buzz bonus
Base Buzz – These are the buzz scores measured with overall performance of the users like sharing and influencing.
Bonus Buzz – These are buzz scores which rewarded on website for completing tasks like daily quest, daily login etc.
Bitlanders Bit-miles Offers
Recently BitLanders starts the new concept of bit-miles on BitLanders. Here in order to earn extra rewards users first need to sign up at bit-miles with login detail used on BitLanders. Further they can complete mention task and earn reward to higher the BitLanders earning.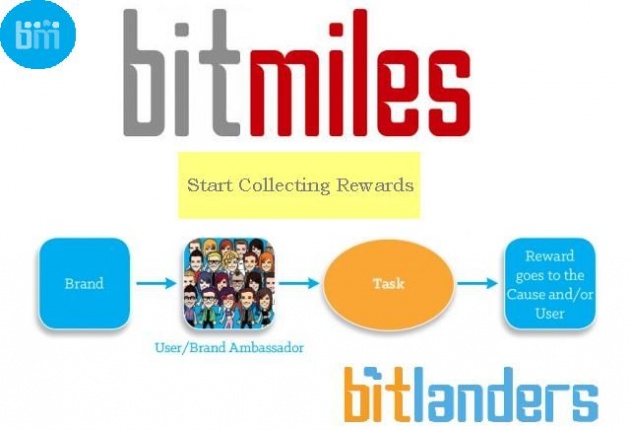 Play FlapPig
If you are game lover then this is the best way to earn rewards. Bitlanders introduces the FlapPig game for Android users they can download the game and play to earn the rewards. Here users need to signup with their BitLanders login details.

How Buzz Works To Withdraw Rewards in Monetary Form from BitLanders
As we already mention on BitLanders buzz score system is used to determine the users earning rewards. Let see how this process work to withdraw rewards in monetary form. On BitLanders the concept of bit-miles is used to count the users reward. Don't get confused. See first of all as the users performed activities buzz scores are provided then at the end of the day these buzz scores are converted into bit-miles reward and credited into the users account. Once the users reach at the minimum required bit-miles they can convert it in monetary value or can request withdraw by clicking the withdraw button at my reward segment. Users can withdraw with their PayPal and Payza accounts. See below note how bit-miles are counted:
1 gBM = 1000 KBM
1 KBM = 1000 BM
1 gBM = $1 Approx.
To withdraw rewards users first need to verify their account.
Avoid Spamming Earn Genuinely at Legitimate Bitlanders Website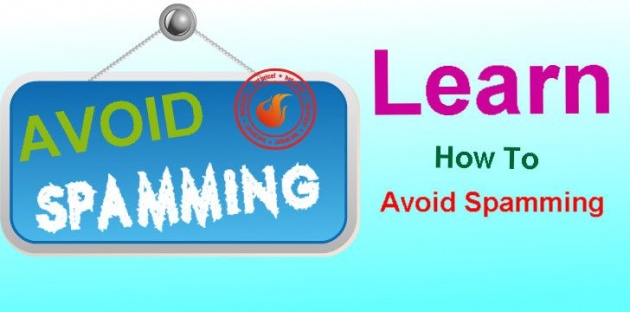 Spammers Not Allowed! Yes, On BitLanders spamming is not tolerable. The administered staff of website is continually monitored the website and ban the users using spamming or other illegal activities. What is spam activities and how can avoid these? On BitLanders users got lot of task from content uploading to global chat. The Users who misuse any of this segment with their dealing or cheated activities just for higher earning is banned on BitLanders. To avoid spamming Users must consider following things:
Don't publish same content again and again
Don't publish irrelevant contents like just publishing words 1, A or any other extraneous things.
Don't forget copyright rules
Don't spam the comments
At global chats or in messages don't ask for buzz back or for buzz deal or subscribe me etc.
Don't publish prohibited content for this read site's rules and regulation or FAQ
All users need to perform genuine activities on this legitimate website BitLanders to avoid account ban and for no spamming. Don't block your opportunity to earn some extra bucks that's it's better to work wisely then greedily. Here you get lot of opportunity to earn which is almost limited to publishing quality contents in any other residual income website. Rather along with earning with its content review feature users can improve their content writing skills. So don't spam and if you find any spammer ignore or report for spamming.
My Experience on Website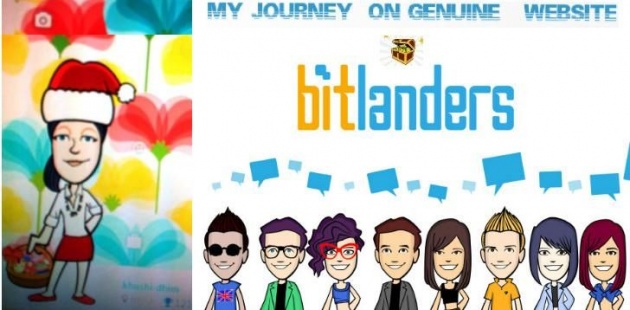 In 2014, I joined the BiLanders that time BitLanders used Bitcoins to pay its users. When I join this website I find it very interesting and cool place to earn by uploading contents here. Really before BitLanders I have experience to write for many online writing residual income website. Where users have to have to write and collect views for higher earning. And sometime this really feel very bore. But the BiLanders platform is totally different. Really I can't believe when within few months I collect and withdrew my rewards. And up to that time I make several withdraws plus here community and administrative staff are so friendly and responsive. Many times I get confused regarding many things I get quickly respond from staff members and from the website community after asking the query.
From up to that time my buzz scores go high or even go down but one thing which always keeps me on this website is consistency and faith. As we know recession or peaks are possible but it's huge if you find a legitimate online earning website because otherwise scams not far-away.
So Have Good Luck to All For High Rewards With Legitimate Efforts.
For more information read