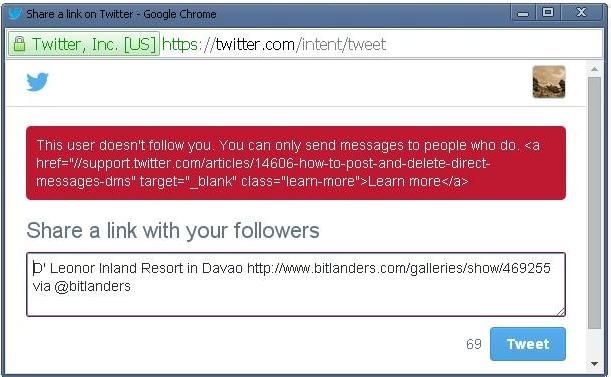 I was trying to share an album of Riza earlier in Twitter when I was met with that message above. I was not sending a message, I was merely tweeting. I quickly checked my twitter account to see if I am being followed by bitlanders because I am sure I am a follower of bitlanders in Twitter.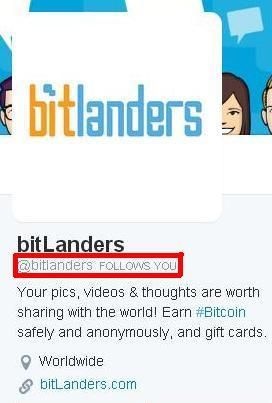 Bitlanders is following me so I wondered why I can't tweet. I tried tweeting other galleries from Riza and it was tweeted successfully. I wonder why I can't tweet this particular gallery.
Anyway, to those who wants to follow me in Twitter add me @leeartbub. However, I am telling you know that I don't do Twitter. I only signed up there so I can tweet some of your posts here.