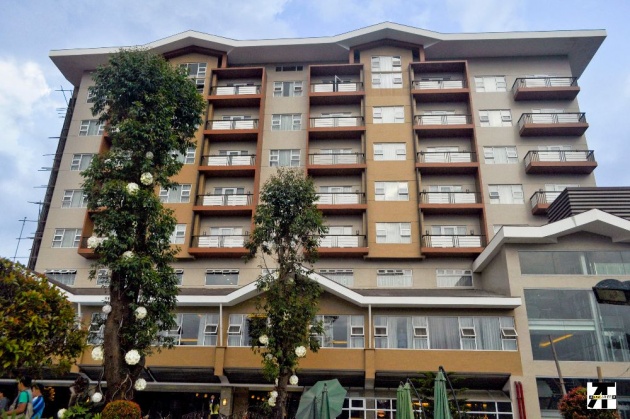 Newtown Plaza Hotel is a new hotel/condo that is rising here in Baguio City. The picture above is just part of the finished structure. This is where Elements and Chemistry Bar are located. The reason we went here yesterday was this: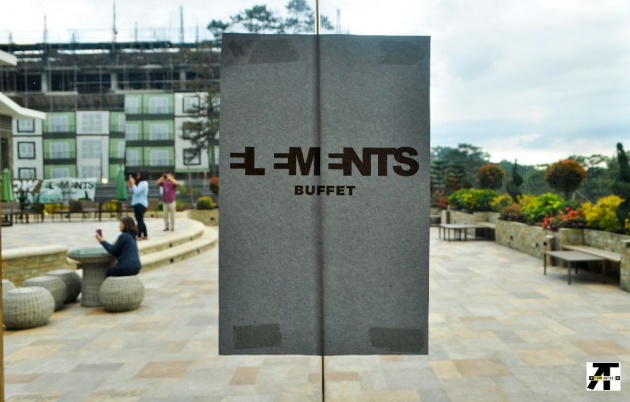 At PHP180.00 they serve merienda buffet. At a price like that, I didn't expect much. However, the place was packed when we got there. (Lonie, we have learned about this from CB and jaytee).
So what's for merienda?
Halo-halo (Ice shavings with sweetened ingredients like beans, sago, banana, etc)
Banana chocolate bar
Hotdog
Vegetable fried lumpia
Dinuguan (Filipino dish consists of pork meat and pork blood)
Sopas (macaroni soup)
Lelot Balatong (rice porridge with mung beans)
Arroz caldo (Filipino congee or rice porridge)
Pancit canton
Palitaw (sweet rice cake)
Radish cake
Mango
Singkamas (turnip or jicama)
For drinks they served four seasons, lemon water and water.
We went there for a quick fill only. By 4:30, they stopped refilling the food. I only ate palitaw, pancit canton, lumpia, banana chocolate bar, hotdog and lelot balatong. It was all rice-based and full of carbo merienda. It was not something I would be looking forward to again.
Aside from merienda buffet, they also serve breakfast, lunch and dinner buffets.
If you notice in the background of the picture of Elements Buffet above, there is still an ongoing construction. That is still part of Newtown. I like what I am seeing already so I am curious to see how it would be like when the hotel is done.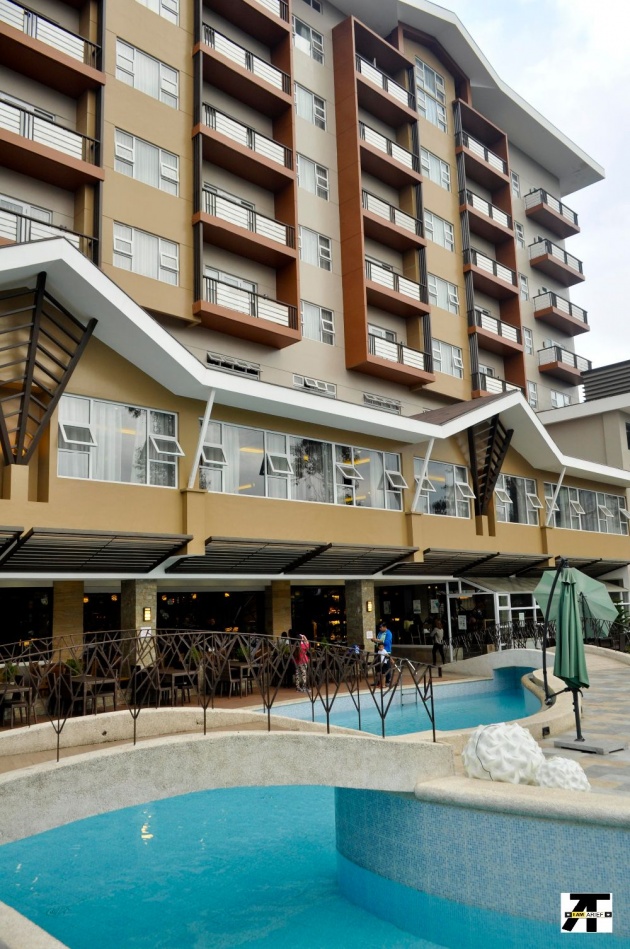 They also have a heated pool. However, this is only for checked-in guests of the hotel.