The Place
This is a floating restaurant found in Gerona, Tarlac. This is a popular destination for good food with entertainment. This is situated along Marcos Highway - the road that goes between Baguio City and Metro Manila.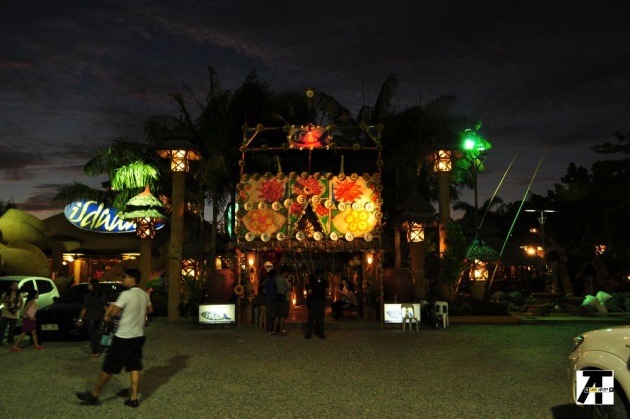 The Sight
Going to Isdaan takes you to another world. There are different kinds of Buddhas placed in the restaurant that is truly attention grabbing and will surely make you want to take pictures - making you feel you are in another country. These statues of Buddha captivates both day and night.
There are other statues here too like those of former Philippine presidents and also they have dinosaurs, monkeys, etc.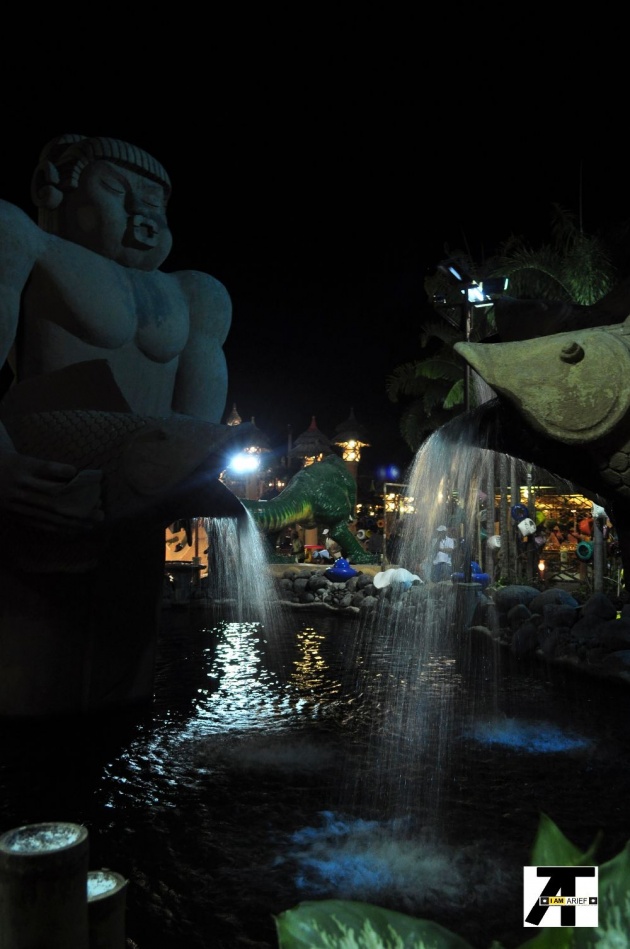 I like coming here during the night time because it is when the lights make the place more beautiful. During the day, the heat from the sun can be unbearable because the place is located on the plains of Tarlac where the wind does not blow sometimes and the air is dry and oppressive. That's why nighttime or late afternoon/early evening is the best time to come here and enjoy your food.
There are koi fishes in the water where the restaurant is placed. You get to see them in and around the place. They seem like colors swimming in the water.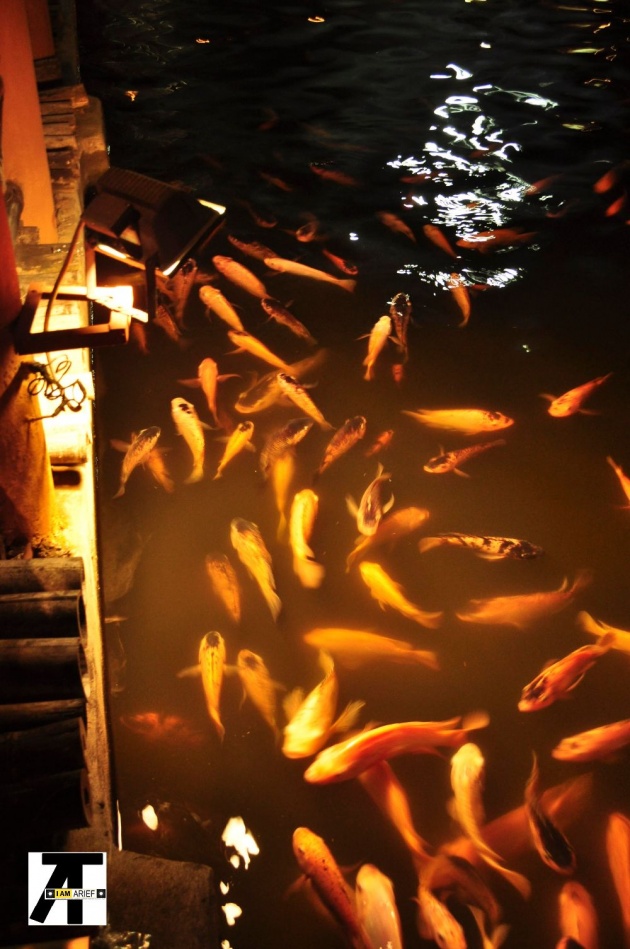 The Entertainment
One thing that makes your Isdaan experience memorable are the entertainers and performers in this restaurant. There are singers, dancers, acrobats, and gymnasts who showcase their talents and keeps you entertained. There are impersonators, traditional/folk singers/dancers, modern singers/dancers, etc.
The Fun
There are other things that you can do here in Isdaan other than watching the entertainers and taking selfies with the Buddhas and fishes. You can enjoy a boat ride here but the most interesting thing is the Tacsiyapo.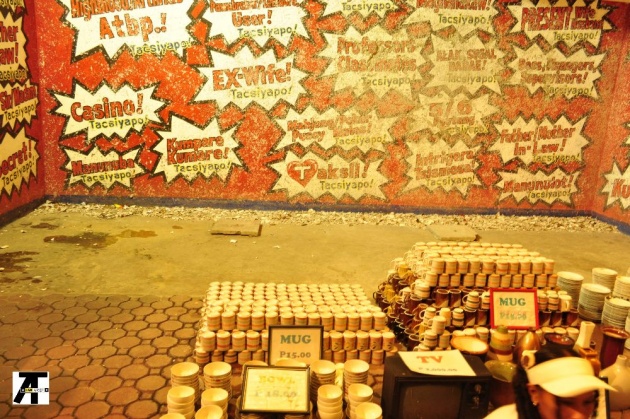 Tacsiyapo is a fun way to release your anger by throwing mugs, plates or anything breakable at the wall. These breakables come with different prices. As you can see in the picture above, the walls are painted with different categories that you can throw those objects at. Don't forget that before throwing those objects, you need to shout Tacsiyapo! to make your throwing experience and anger release more effective.
NOTE OF WARNING: Tacsiyapo is a vulgar word or expletive in the Kapampangan dialect which closely means "shame on you."
The Food
If you think the fun, sight and entertainment does not please you, then prepare your palate for mouth watering delicious food in Isdaan. They serve food like fish, beef, pork, seafood, pancit canton, etc. They seem to have everything here. You may want to try their little bit of everything that comes in circular basket - mostly fried food though if you choose that. There are other food in their menu. You have a lot to choose from.
Isdaan is a good stopover if you are on your way from Baguio to Manila or vice versa. It is a nice place to rest and enjoy good food, fun and entertainment. They do have this one kilo fish challenge but we haven't tried that yet. Unless you have an icebox to store your fish during your travel or if you are going some place where the fish can be cooked right away or stored right away, then maybe you can take the challenge.
For food bloggers, travelers, bloggers, foodies or mere experiences seekers, this is one place you shouldn't miss.
Enjoy and have fun at Isdaan.
Related photos:
Related links:
http://visitpinas.com/isdaan-restaurant-gerona-tarlac/
http://www.gerona.gov.ph/index.php/business/attractions/132-tourism
http://www.tripadvisor.com.ph/Restaurant_Review-g298458-d1828704-Reviews-Isdaan-Tarlac_Tarlac_Province_Central_Luzon_Region_Luzon.html
https://foursquare.com/v/isdaan-floating-restaurant/4d2d4c000f812c0f4e653e6a
http://ph.openrice.com/other/restaurant/isdaan-tarlac/10988
https://www.facebook.com/pages/Isdaan-Gerona-Tarlac/156138047790388
Related videos: