We hiked from Camp 6 to Mt. Cabuyao
That took us 5 hours of hiking.
The trail we took is the same spot you start from when going to the Hydro Falls in Camp 6, Tuba, Benguet. However, once we are past the bridge, a few meters before the basketball court, we turned left and it is uphill from there.
Along the way, we passed by vegetable gardens. Most are already dry for the crops planted there are past their season. Some like the Baguio beans and other crops are lush waiting for their time for harvest.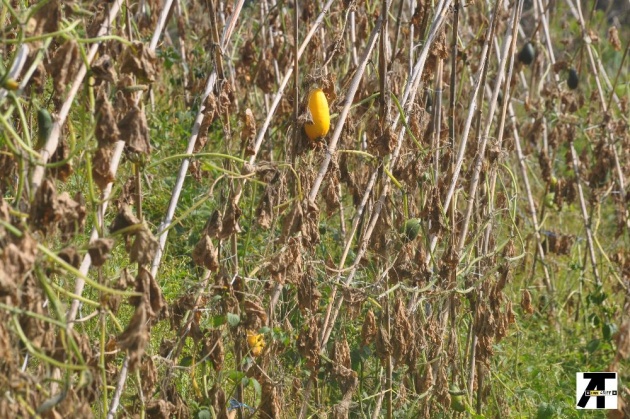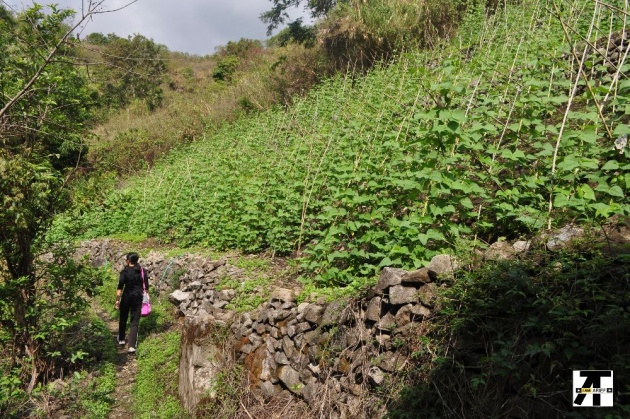 We also passed by the water reservoir for Baguio City. This is just a small dam and I noticed there were two personnel on duty at that time (at least on this station). Some personnel are on the other stations. The dam was about 6 feet deep or deeper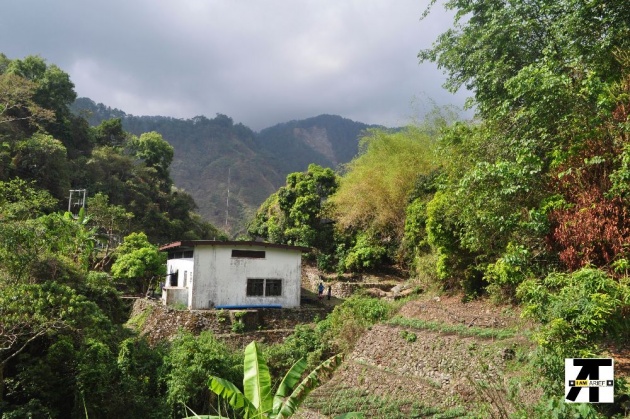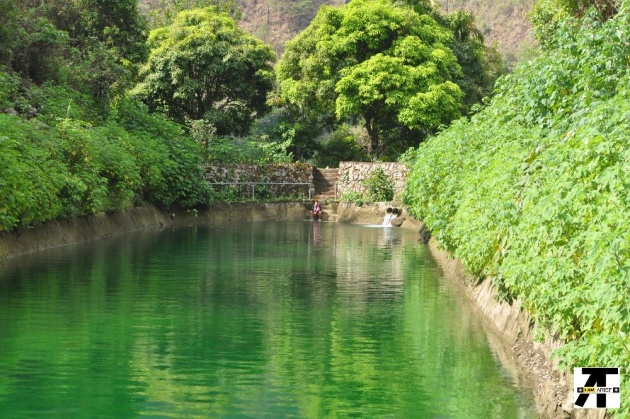 As we go higher, the scenery behind us is getting better and better. It was summertime when we hiked so along the way mostly it is dry.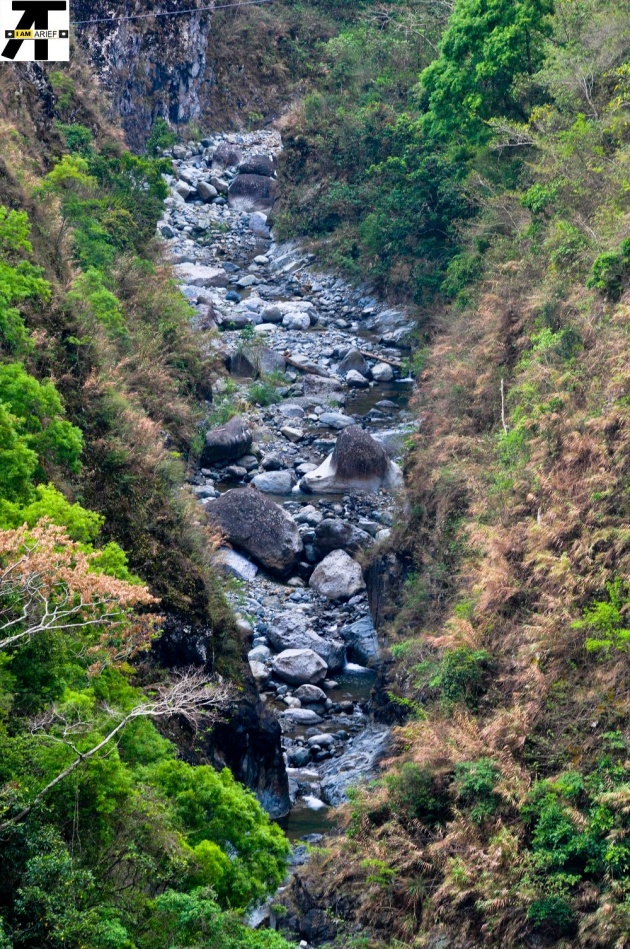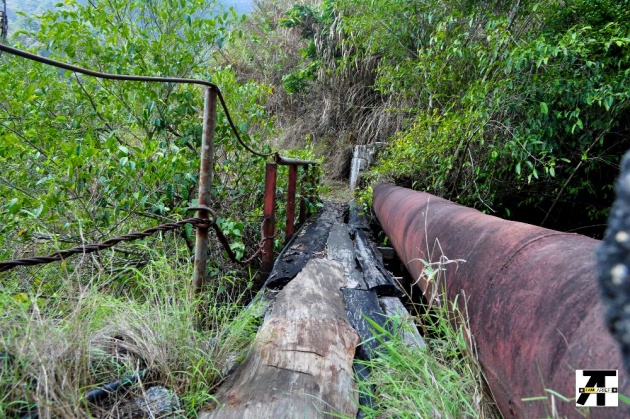 There were two big water pipes we had to walk on. These pipes are old and rusting and serves as a bridge too. It looks like they have been there forever. These bridges are suspended for I don't know how high but high enough that if you fall from the bridge you'd probably end up dead. The first one is bigger and longer than the other. We got to the second pipe a few meters away from the first one. There is a hanging bridge below the first pipe, an alternate route to cross.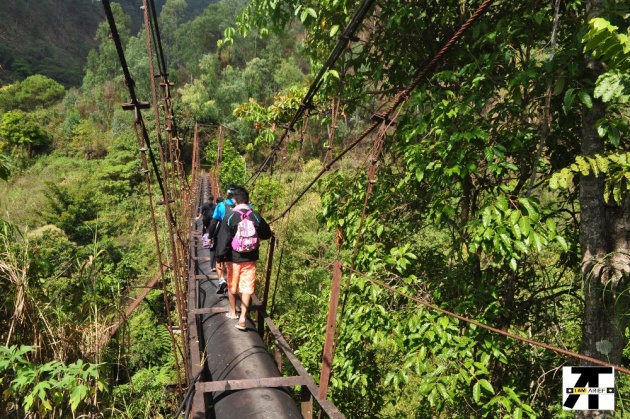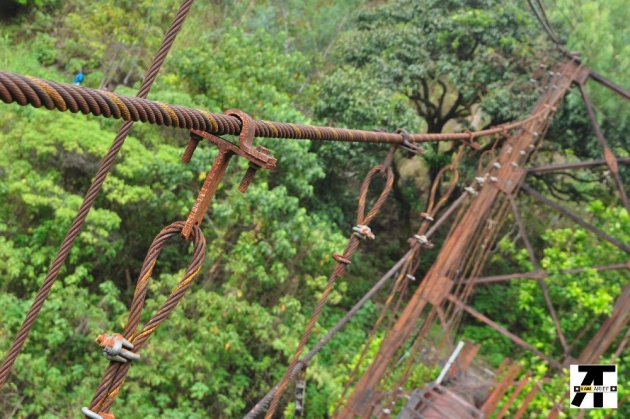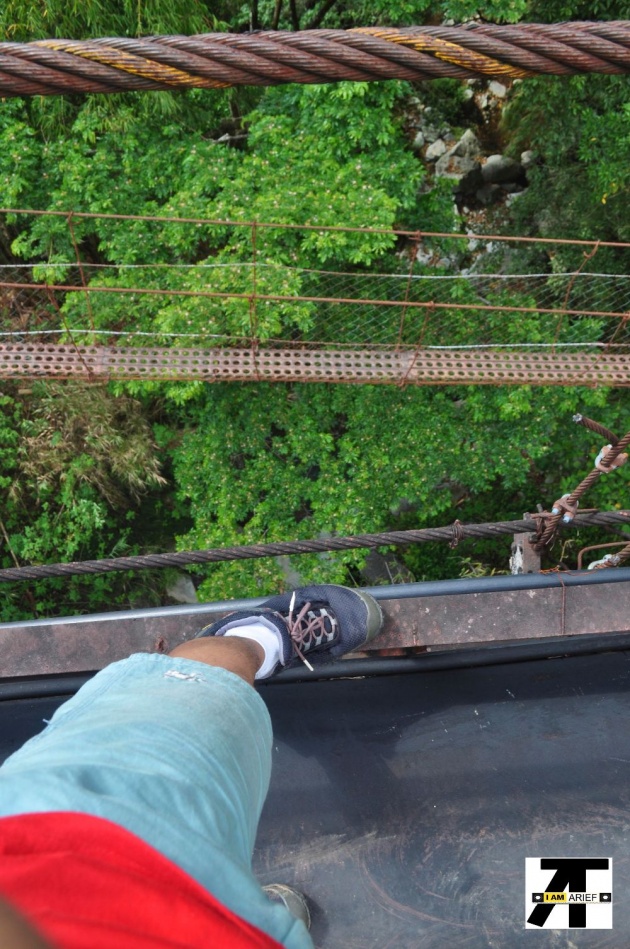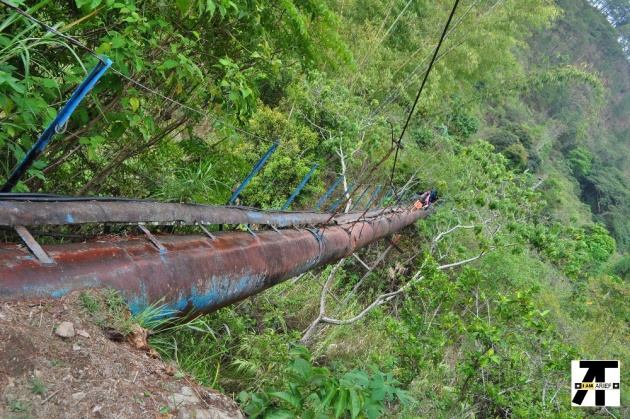 It was also the fruit bearing season for some trees like mango and the mulberry. The mango trees we passed by were just starting to bear fruits while the mulberries are already thick with berries. We could not resist but pick those red and almost black fresh, juicy and sweet berries and ate them. The ground below it were painted with the fallen berries.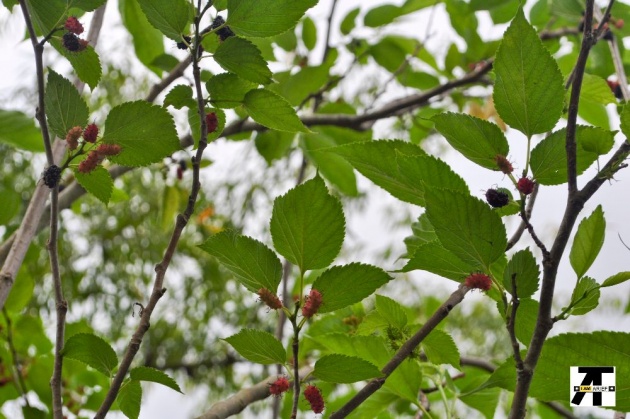 Most of the way, the terrain is uphill. The grasses are high and thick so I got a few scratches and cuts to my arms and legs from the foliage for I was only wearing t-shirt and shorts at that time. At first it was a gradual slope. There were parts where the trail flattens but the terrain was 85% uphill slope.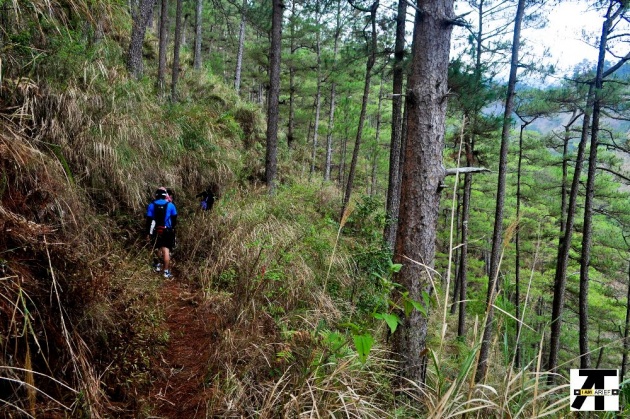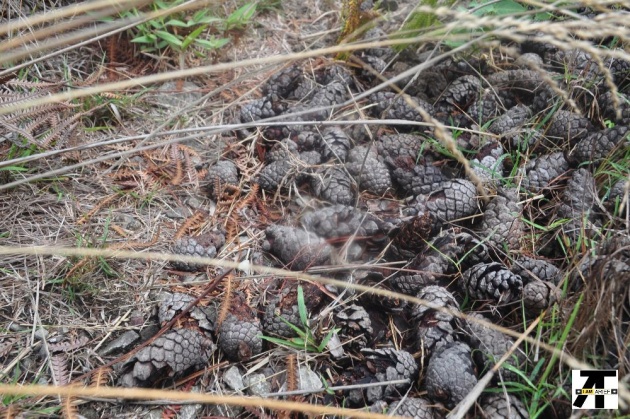 At that point where I took the photos of clustered pine cones, the real challenge began. The trail is almost 75 degrees up. What's worst is that there were no trees. It seems like it was there to test how far you can go. However, going back and giving is out of the question for we are about 75% of the way.
I always believed that when you are outdoors and you whistle that you can call the wind. However, it was in this place that that belief of mine was squashed. I whistled while going up for the heat is unbearable. My breathing is hard and then my knees and legs were almost giving up. I want a gush of cool wind so I whistled but to no avail. My whistling only added to the dryness of my throat. I dared not drink water not until I got to the point where there was shade. That's where I rested and hydrated myself.
The view at that spot was exhilarating. I want to stay there forever and feast my eyes to the scene and be deafened by the sound of nature, free of the hustle and bustle of the city and the unbearable noise the city brings. It feels like I was transported to another foreign country.
After that one challenging trail, we arrived at a residential area. Of course the only people who live this high up are the gardeners. It is also here that my companions asked water from the generous people here. Some kids also came to us and was delighted to have their pictures taken. I asked them to pose with a "V" sign. I showed them how and they gleefully followed.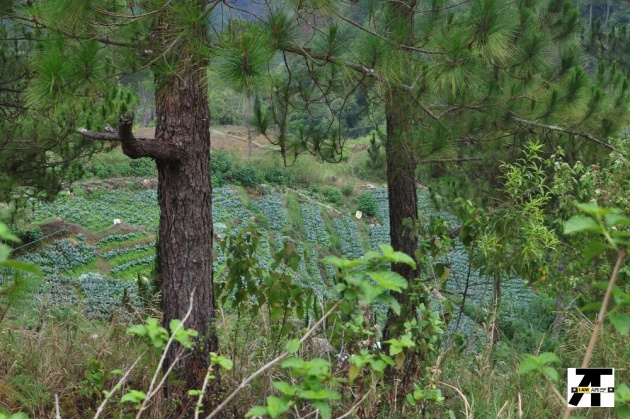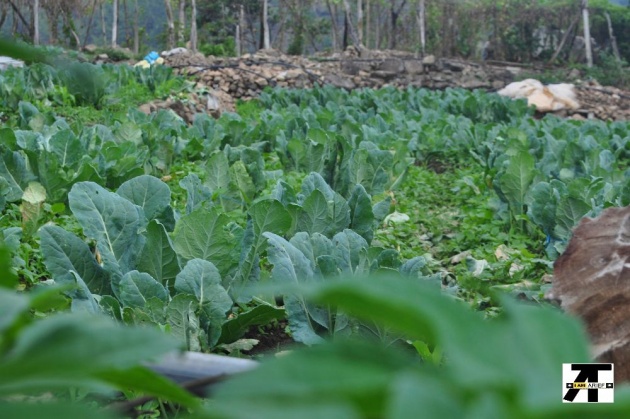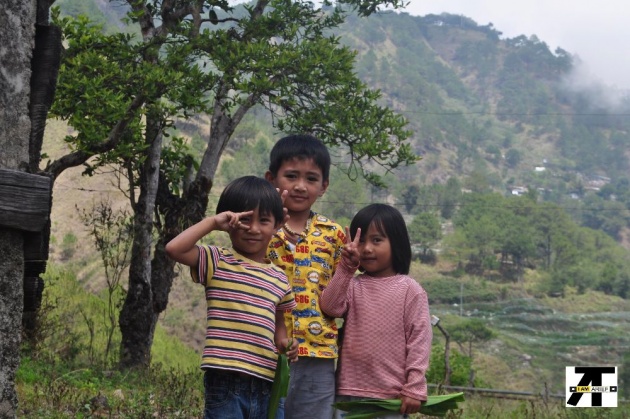 After taking their pictures, I called them over and showed them their pictures. They were trusting enough to come to me, a stranger. I guess their curiosity got the best of them. They giggled upon seeing their faces, ran delightfully to proudly tell their parents of their pictures.
We thanked them and bade them goodbye and headed on our way. Not only do these farmers plant vegetables like broccoli and potatoes but they also plant flowers. The flowers pictured below are being sold in the city and flower shops for around PHP50 and above.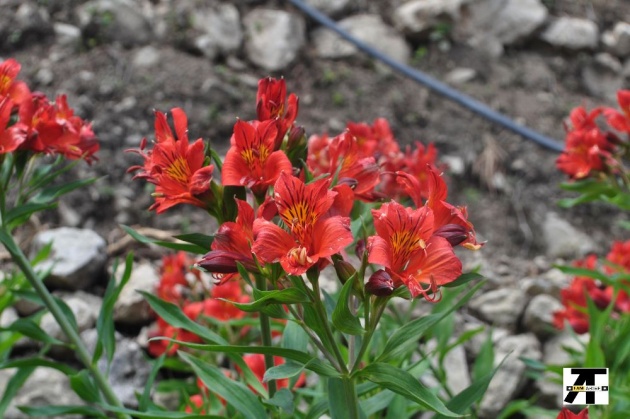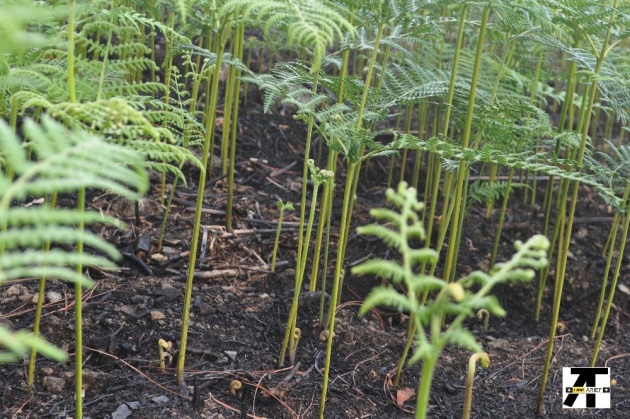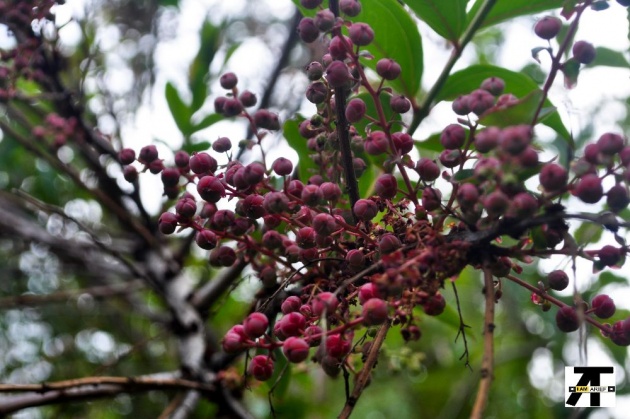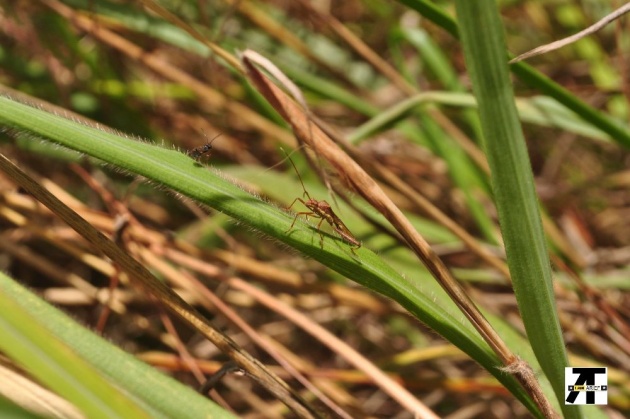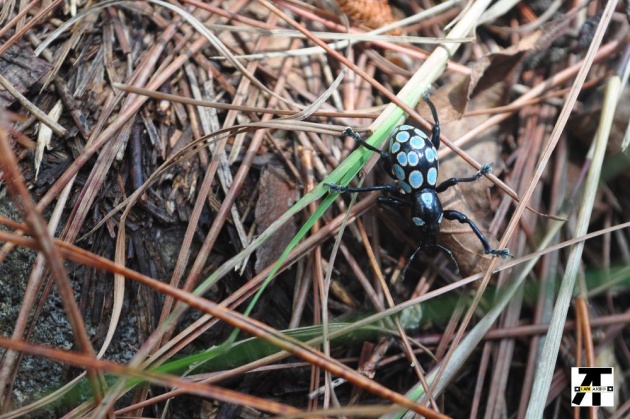 We arrived at a part where there were huge boulders and a cave under one big boulder. There was another cave in this parts where there were human bones but we did not see them here. Long ago, these caves were used as burial grounds by the natives who lived here. Such practice has long been forgotten. I guess it was a different cave where those bones were located for we did not see human remains here. The only sign that humans were here are the garbage shamefully and irresponsibly left behind by hikers.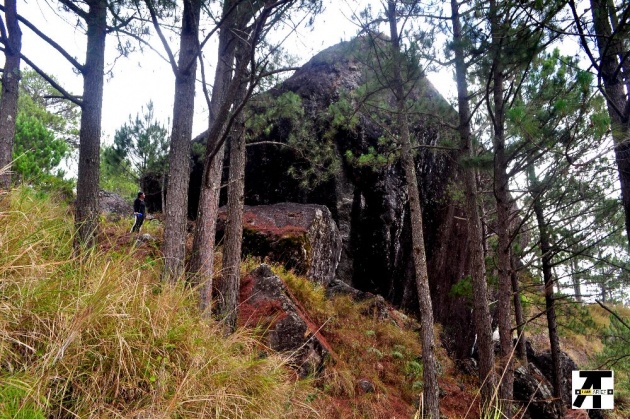 Notice the size of the boulder. Between the boulder and my cousin, who is standing on the left, you can see how big that boulder is. The other boulder close to this one is as big as this if not bigger.
It was also at this time that my camera's battery was discharged. I saved the remaining energy for I forgot to bring my extra battery. However, we were already 15 minutes away from the top so I used my camera sparingly.
The first image below is where the now famous La Presa is located. Note that THERE IS NO LA PRESA. It is a fictitious name made famous by a certain local TV series where they filmed Forevermore. There is a talk however of naming that place La Presa in lieu to the series. This is now frequented by tourists just to see the place. The local residents here took the opportunity and set up stalls for souvenir shops and other goods. It was a sight that disheartened me.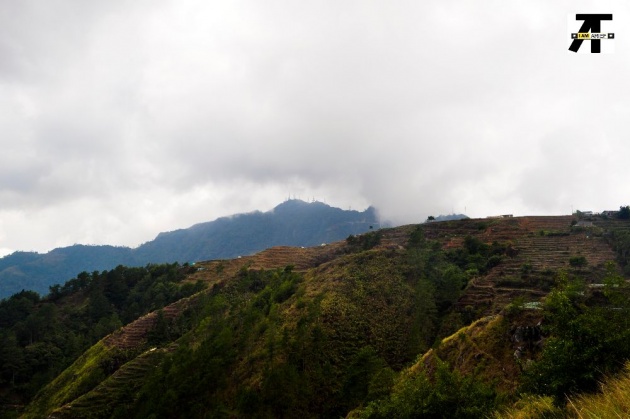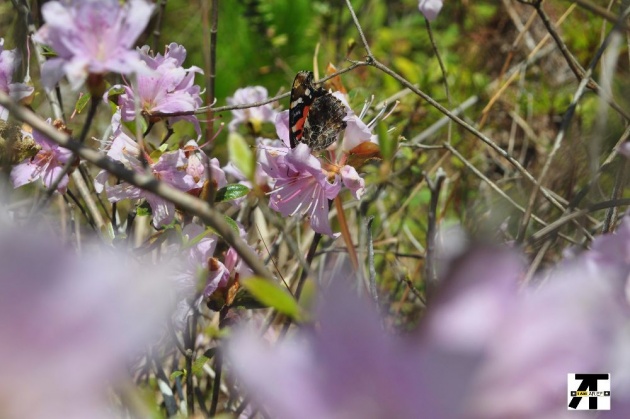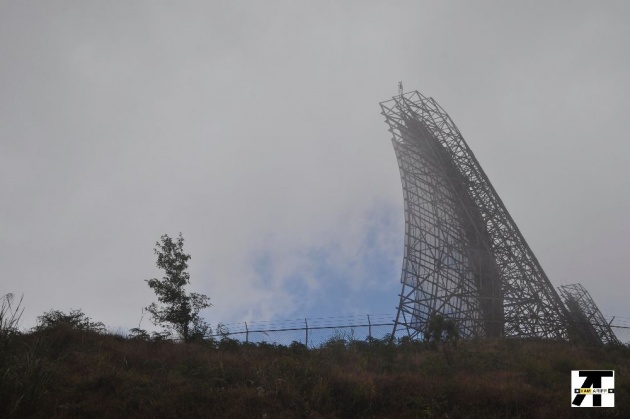 The image above is one of the radars located in Mt. Cabuyao. These radars are visible near and around Benguet.
It was a successful hike. One of my cousins was about to give up then but I am glad she still continued the hike. It was an achievement for her for this is her first "major" hike. It was her first time to hike. We could have done the other way, riding up to Mt. Cabuyao and going down to Camp 6. However, going downhill the mountains is more tiring and maybe dangerous for some are slippery and the ground crumbles easily that it is better to go up than down.
The trail here is more difficult than the trail to Ampucao. It was still a good hike and I am glad I did it.
At the top, we just rested a few minutes and then looked for the public utility jeepneys bound for Baguio City. There were none available at that time but they have private vehicles used for carpooling. The jeepneys available cannot accommodate the number of visitors coming and going to the area so carpooling is a good idea plus it adds revenue to the locals there. The fare for carpooling is almost double the price than the jeepney fare.
If you happen to visit Baguio City, you might want to consider going in Mt. Cabuyao.