Lego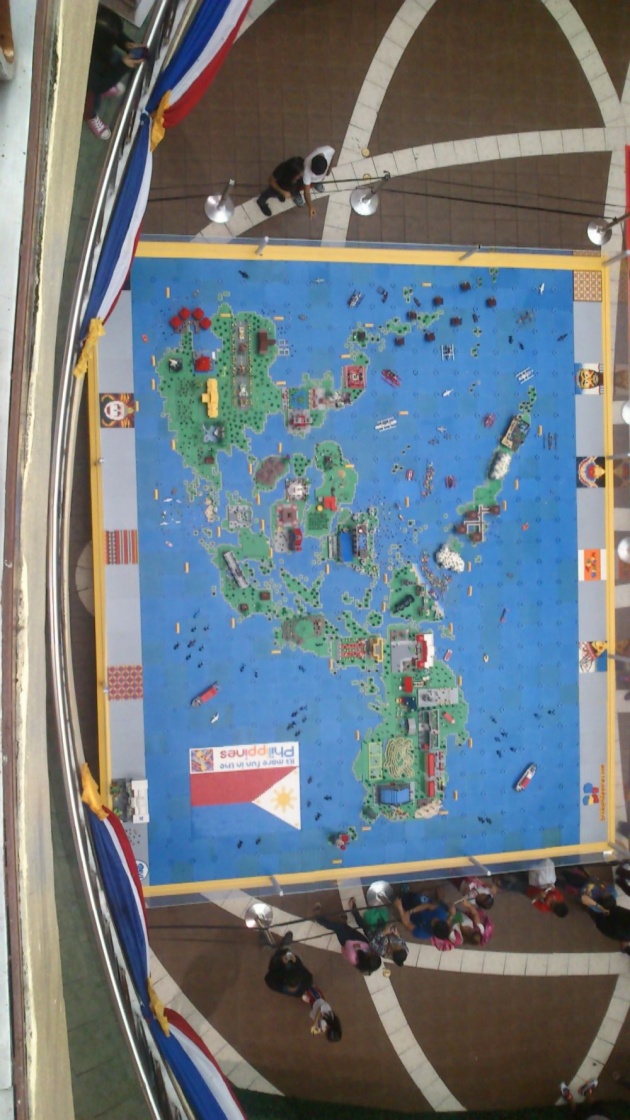 This is how they turned the Philippine map in one of the malls here in our city. They created a Philippine map made of Lego. Kids and those young at heart were fascinated by the creation. In each island, they put up famous landmarks found in the Philippines.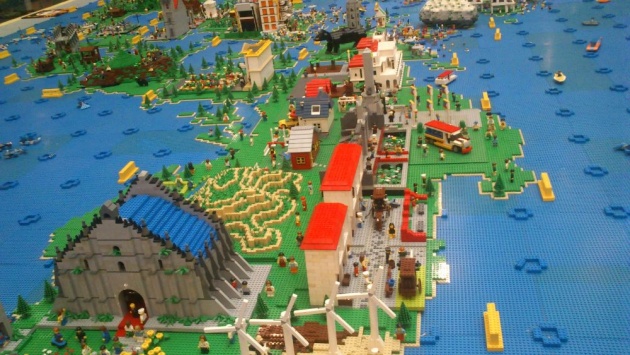 The picture above was the Luzon island. As you can see, there is the famous Paoay Church and Bangui Windmills found in the Ilocos Region. Further down you can see Luneta Park.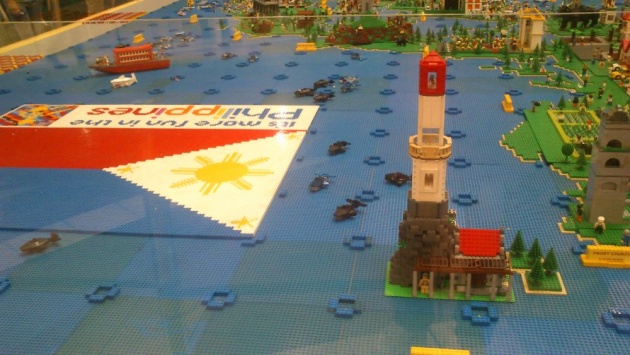 The picture above includes the lighthouse and the Philippine flag.
I took the liberty of taking videos of the map. It is better that way so you can view the entire map and the landmarks they put there.
Also, Lego held a competition for those who can build the most creative item made of Lego. There is a category for the said contest and it is based on age range. I think the people didn't see the printed information about the contest because all I can see are kids playing with Lego and not finishing anything.
Lego in Brief
From the brilliant idea of a humble carpenter from Denmark, Lego came into fruition. This carpenter is Ole Kirk Christiansen. In his workshop, wooden toys were first made and then progressed on to plastic toys. It was only in 1949 that the interlocking plastic bricks were first introduced.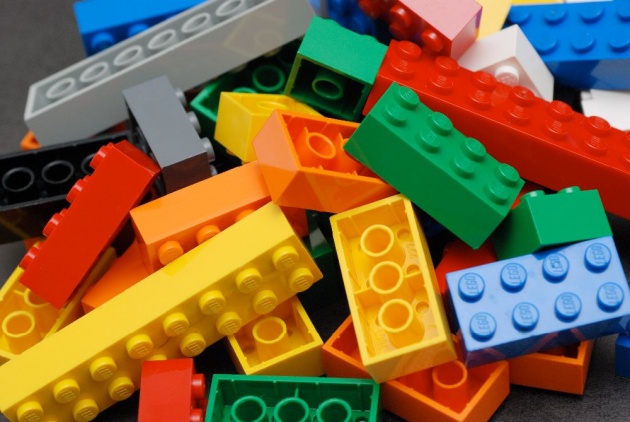 (image source: Wikipedia)
The idea of the self-locking bricks originally came from Kiddicraft, another toy company based in UK. From those models, Lego decided to improve or modify and made bricks on their own. It took years before the company was able to perfect the material used in making the said bricks. It was in 1958 that the company found acrylonitrile butadiene styrene polymer to be the perfect material to use for their Lego bricks.
Although the company started building sets since the 1950s, it was only in 1978 did the first minifigures are made. Lego is now popular worldwide that according to Brand Finance site, Lego overtook Ferrari as the "world's most powerful brand."
Lego Exclusive Set
(image source: space.com)
The photo above is the Star Wars Millennium Falcon made by Titans Creations for Legoland Malaysia. The original set manufactured by Lego was released in 2007 and it consists of around 5,000 bricks. This Millennium Falcon by Titans Creations composed of around 10,000 bricks. The original set has a roof while this one has none so this requires more attention to details.
(image source: Lego.com)
The Star Wars Millennium Falcon reigned for one year as the most number of Lego bricks for an exclusive set that the company made. In 2008, the Taj Mahal Lego set exceeded that to become the title holder with 5,922 bricks.
Other themes and sets that Lego produced were based on movies like Avatar, Toy Story, Batman, Harry Potter, Lord of the Rings, etc.
X-wing Starfighter
(image source: Gizmodo)
It is notable to mention X-Wing Starfighter because this is so far the largest model yet that was created using Lego. The second picture above you can see the original set released by Lego and the 1:1 scale model. The bigger model consisted of 5 million bricks - 5,335,200 to be exact.
This was displayed in New York in 2013.
It measures 11-feet high (3.35 meters) and 43 feet long (13.1 meters), with a 44-foot (13.44 meters) wingspan. It is 42 times larger than the original set. This model took four months to construct.
For more pictures and videos of this model, visit Gizmodo.
Legoland
(image source: Google images)
There are six Legoland theme parks located in Europe, America and Asia although these theme parks are not fully-owned by Lego itself but are operated by Merlin Entertainments. The first ever theme park is located in Billund, Denmark where Lego originated from. This park opened in 1968, making it the oldest Legoland.
(image source: Legoland)
Legoland Malaysia on the other hand was the latest theme park that opened back in 2012. This is the only Legoland in Asia for now. By 2016, Legoland Dubai with be opening soon. Other theme parks to open are located in South Korea and Japan.
The other Legoland theme parks are:
(image source: Muddystillettos)
(Image source: Sandiegodealsandsteals)
(image source: Legoland)
(image source: Legoland)
Since then, Lego has expanded not only to manufacturing blocks but also branching out to video games. The Lego-based video games started in 1997 first with Lego Island and Lego Creator then Lego Racers. Other games included Lego Star Wars, Lego Indiana Jones, Lego Batman, Lego Harry Potter Series, Lego The Lord of the Rings, Lego Marvel Super Heroes and many more.
(image source: Wikipedia)
There have also been Lego fan videos since 1970s by Brickfilms. However, it was in 2003 when Lego made partnership with Bionicle to start making films based on Lego. Most of these films were direct to DVD or to TV series. The first TV series was released in 2011 entitled Lego Ninjago: Masters of Spinjitzu.
The Lego Movie was an animated film by Warner Bros released in 2014 and it featured voices of Chris Pratt, Will Ferrell, Elizabeth Banks, Will Arnett, Nick Offerman, Alison Brie, Charlie Day, Liam Neeson, and Morgan Freeman. The movie earned a worldwide total of over $468 million. It also got the attention of award panels earning recognition from BAFTA, Golden Globe, Academy Award, etc.
(image source: Wikipedia)
Aside from films, Lego ventured into other merchandise such as books and magazines, board games, children's clothes, and business consultancy. According to Wikipedia, there are Lego retail stores mostly in United States, United Kingdom, Germany, Canada and some in France, Austria, Belgium, Denmark, Peru and Croatia.