What is Independent Film?
According to Wikipedia, Independent Film is a film produced or made outside a major film studio. It is a "filmmaker's personal artistic vision." This is a bit confusing. All along I thought that films were made with "personal" touch to it. In a sense, everything we create is when our artistry is put into fruition.
Since Independent Film is made outside a major film studio, it could also mean that they may or may not be low budget films. Because they do not carry the names of the those big players in the film industry, most of these films are just released in limited areas. However, they are also shown or screened in independent film festivals. They may not have a worldwide release so access to these films can be limited.
Back in the days, if you do not belong in the group of big companies, the elite and major controllers of the film industry, then you are considered independent. These companies will own the patents to films, monopolizing the film industry. Up and coming talented filmmakers' dreams of becoming big could be crushed. However, most of these filmmakers who did not want to be owned and controlled by these companies made their films independently.
It is more of business than artistry.
Elliot Grove of Raindance describes precisely what Independent Film is: "An independent film is any movie that uncompromisingly expresses a unique, personal vision."
It's not based on budget. It's not based on who made the film. It's about your heart, vision and passion and how you want to express them in a film.
The Advancement of Film making
The evolution and continuing advancement of technology has helped a lot in the advancement of film making. We are now in a digital world and the range of reaching audiences is getting wider and wider. It is far different since 1990s when Independent Film or Indie Film started getting more attention.
Easy access to tools and equipment in film making to consumers made almost everyone a filmmaker. More and more aspiring indie filmmakers want to make it big in the film industry. Thanks to the proliferation of film making tools and equipment, many can now create films digitally.
Equipped with affordable tools for film making and the knowledge in software for editing plus with a creative mind, then one can be ready to be a filmmaker. You can also cut costs because you do not need as much crew or equipment to create a movie.
Social Media and Filmmaking
As we all know, social media is one of the greatest tools in sharing our ideas. With the help of social media, technology and the internet, Indie Filmmakers have found a way to make their works known and share it to people around the world. Social media is a good platform to build your followers and to create a network that will help you in building your foundation.
Social media is also a great platform to market your films and to showcase your ideas and works. It also helps in reaching out to those who are more knowledgeable of the craft that you can connect with and ask for insights.
Web TV
Web TV or Web Television is also known as Internet Television. Programs, shows, series, documentaries, movies, and any kind of film can now be watched online. We can now watch these not only in our TV through satellite broadcast or cable but also we can now watch them online. We can now watch our favorite shows through streaming or we can download them.
Most of the Web TV online is not free. They offer free trials though. There are sites like Hulu, Netflix, Newgrounds, Amazon.com, Crackle, Blip.tv, etc.
micky-the-slanteder-salerno listed Web TVs that features Indie Films. You can also find classic, comedy, animated, and even documentaries in this list of Web TV.
Below are some of the sites that micky mentioned in his blog. You can find some of the short films and the featured independent filmmakers and directors below.
Documentaty is a good source of films that talks about different topics. I saw a movie about traveling in Spain and where to eat and shop. There were also videos of classrooms build in Afghanistan just like this Internet Classroom in Amir Ali Sher Nawaie High School. Other Internet Classrooms were built in Malake Jalali High School, Houz-e-Karbas High School, etc.
One of the featured films there is by a great filmmaker, Kendy Ty. It is entitled Laura: A Portrait of an Artist. Below is a video of other works of Kendy Ty.
Animaty has collections of animated movies and series. They have classic cartoons and independent animations too. The videos there can be as short as Flash Lite. There are also animations for advertisement such as Chief Bitoke, which promotes visual gourmet.
Also in Animaty is Jake Fried. Below is his animated hand drawing of Headspace.
Other works of Jake Fried can be seen below.
Stories on the Web shows series such as Ninja Steve, Persephone, Emina, etc. There is even a video on What You Should Do In An Interview. It shows in a funny way five things that will help you get the job.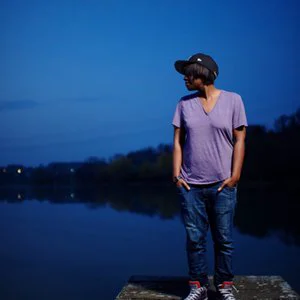 There were also films by kitsuney entitle WIP or Work in Progress. This is a web series about a gamedeveloper.
Suspensaty is for those who are thrill seekers and love watching suspense. Ready or Not by Mark Kuczewski is one of those short films. It is very reminiscent of 28 Days Later or I Am Legend.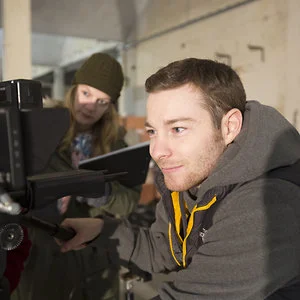 Some of Mark Kuczewski's works include Grounded Clip, Shadow of the Dragon, Up The Shakers Clip, etc.
Independent Film Festivals
A lot of these Indie Films are screened in film festivals before being distributed or shown elsewhere. Some of these films gain more recognition in these film festivals than mainstream. Some of these film festivals include:
Some of the best Indie Films of all time include: