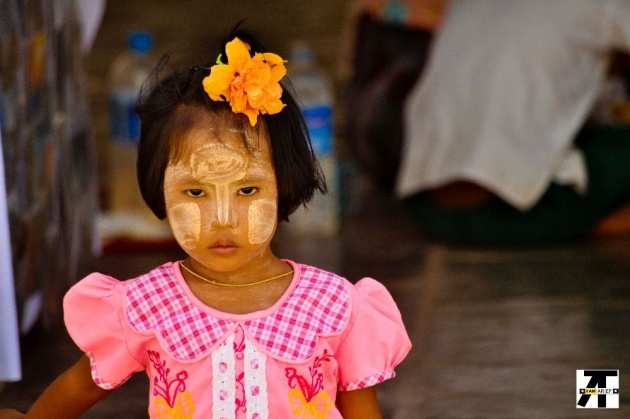 Thanaka is used on the face of the girl in the above picture. Thanaka is made out of tree barks found in Myanmar (Burma). Several trees can be source of it. What they do is that they grind the bark in a grindstone until the bark turns to powder and add a little water to it so it will turn creamy. This then cream will then be applied to the skin.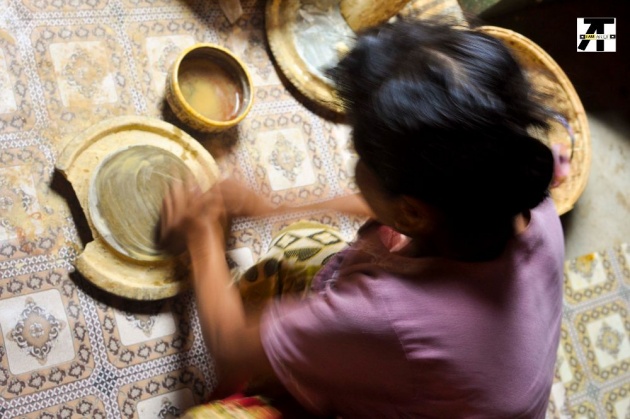 The picture above is Shwe-Shwe grinding a Thanaka bark. She is one of the women villagers who toured us around her small village in Nyaung-U near Bagan. After she grinding that bark, she then applied the cream to our faces.
According to Shwe-Shwe, they use this Thanaka for beauty purposes and also for protection against the sun. She said this also helps in preventing and curing pimples or some skin problems. The sun in Myanmar is really hot. Applying this to your face gives a cool feeling effect. I didn't notice this in men. This is more noticeably in children and women.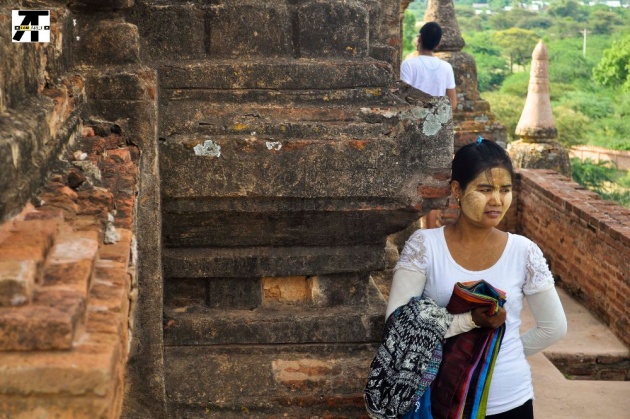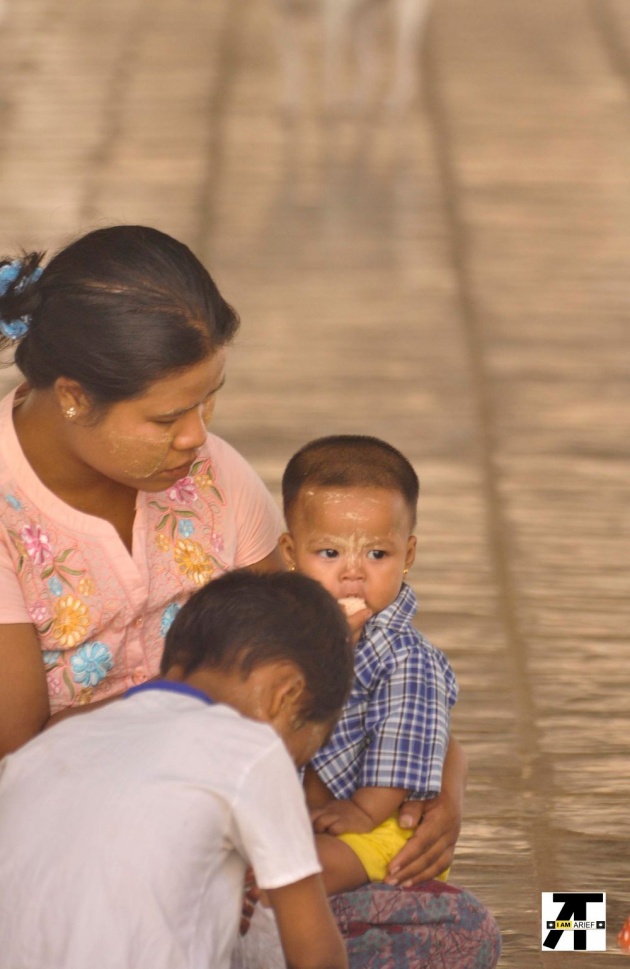 This photo below shows stumps or branches from a tree which can be used for making Thanaka. I took this photo from the market in Bagan that we visited.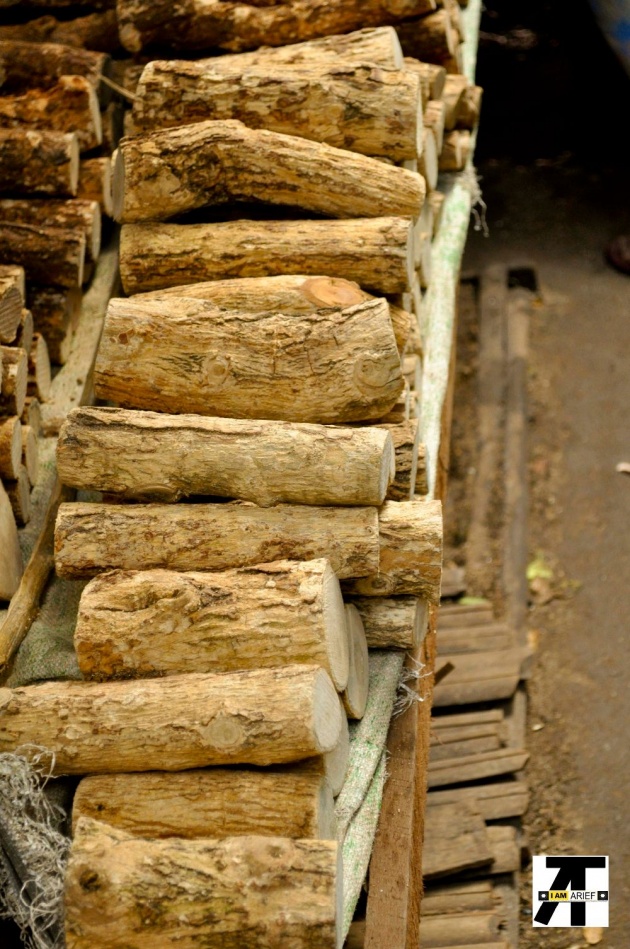 If you want to save yourself from the labors of grinding the bark, you can just buy yourself these discs of powdered Thanaka.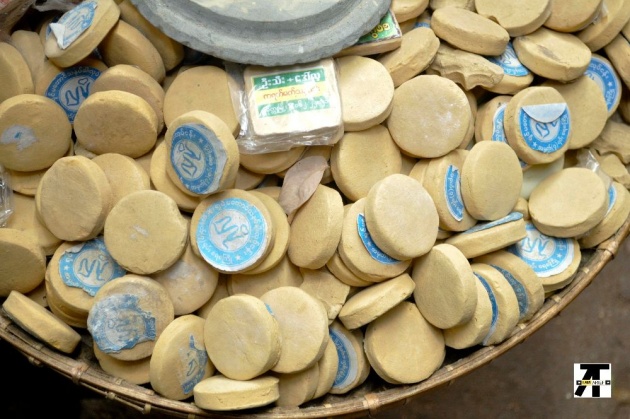 Check out for photos in my Burma (Myanmar) Market album.
For more information on Thanaka, check this link.