Read Blogs
I like it when bitLanders members get to learn from the site in terms of earning more. I just read a blog from Saori-Sam and she summarized what needs to be done here in bitLanders in order for you to increase your earnings. It really pays to read blogs and learn from others.
This is my bonus for today or should I say for yesterday but I only get to open it today.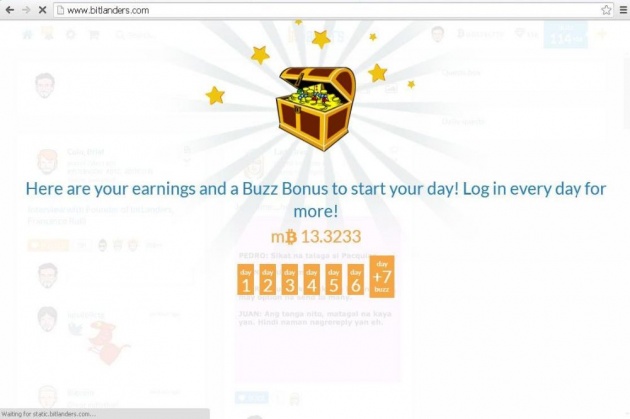 Your earnings and bonuses really depend on your activities here. Note that you should log in every day and spend at least a few minutes in the site.
I encourage new bitLanders to read the FAQs and read blogs from others in order to learn more about the site. Learn from others. They have done it and surely you can to. Take time to read and gain tips from others by reading their blogs.