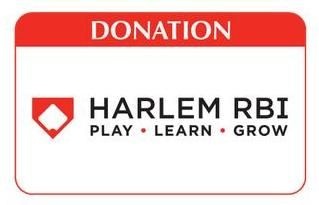 Someone said that the youth is the hope of the nation. They are the ones who will continue on. They are our future. How they are nurtured as they grow and age will determine how they will make this world either a better place to be or not.
I love the mission, vision and values of Harlem RBI. Those are really centered in the nourishment and good nurturing of the youth, teaching how to work as a team, grow as a team, learn as a team. Read more about that here or you can visit http://www.harlemrbi.org.
Today, I am giving back to Harlem RBI. I want to do it yesterday but my balance is not enough to buy. Thank you again to you guys and to bitLanders for making this happen.