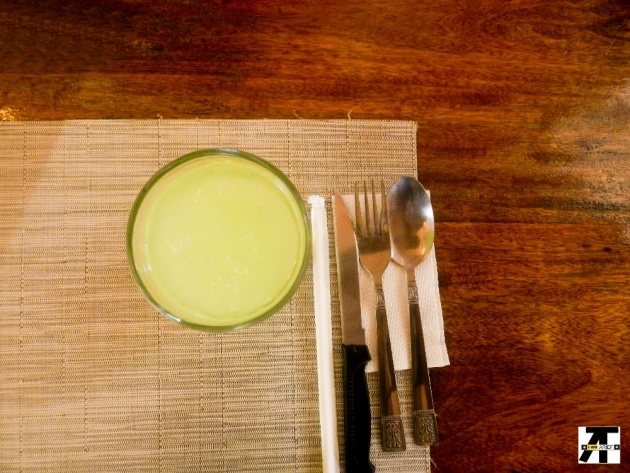 Pine Country Steaks and Waffles
(Click the picture above to know more)
It was our second time to go to Pine Country Steaks and Waffles. We decided to try their other menus. This time, we started with their French Onion Soup and Soup of the day.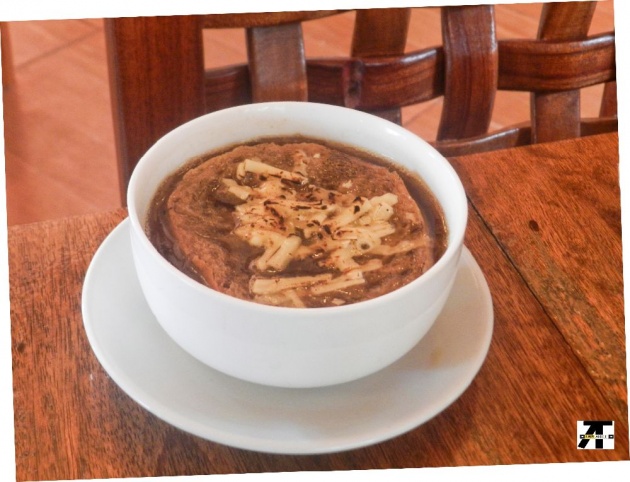 That's an onion soup with Brioche bread and topped with Mozzarella cheese. I don't know what gave the taste of something burnt when I tasted the soup. I think it was the cheese.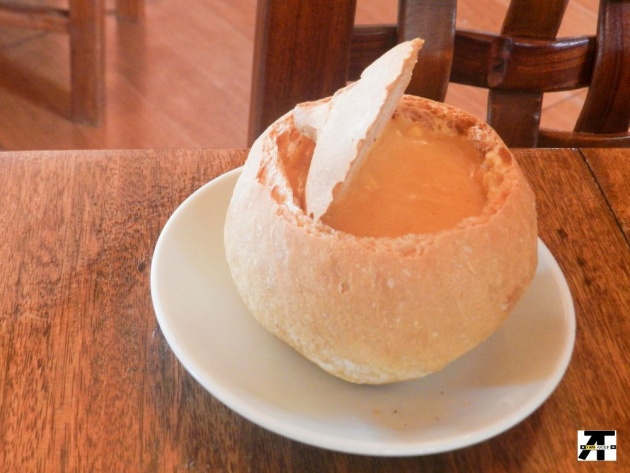 The soup above is the Chef's choice and it is the soup of the day. I liked how it come in fancy bread bowl. The soup tasted like corn but it was thick and creamy. (We forgot to ask what it was.)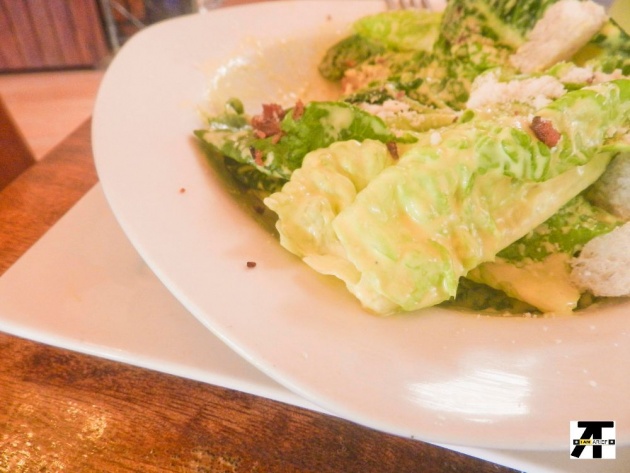 We ordered their Caesar's Salad again. It's lettuce with bits of bacon and very chewy crouton. The crouton tasted like plastic. It's like it was exposed in the open for a long time.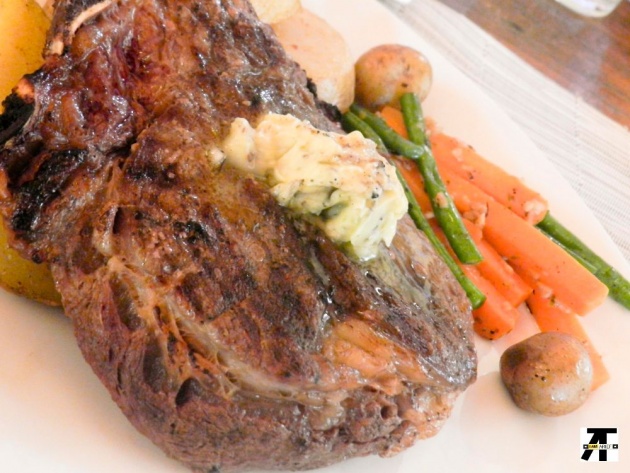 That is their T-Bone Steak with potato wedges and vegetables. I had it well done. It wasn't as well done as I would like it to be though. The taste was okay, nothing special about it. I like the potato wedges though. The slices are bigger this time and there are more serving.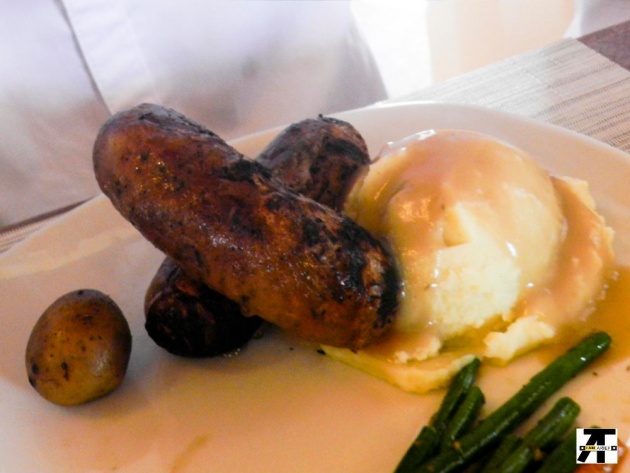 The photo above is their Hungarian Sausages with mashed potatoes and vegetables. That was what my partner ordered and my partner said it was okay.
We also tried their cucumber lemonade. It tastes sweet and more unnatural than what was served in Good Taste.
Whoever said first impression lasts is wrong.
The video clip above is their wine and glasses shelf. See something you recognize?
This place needs more work. Other than the wine and glasses shelf, the interior is somewhat bare.
Next time, I'll probably be sticking to what I ordered the first time I came here.