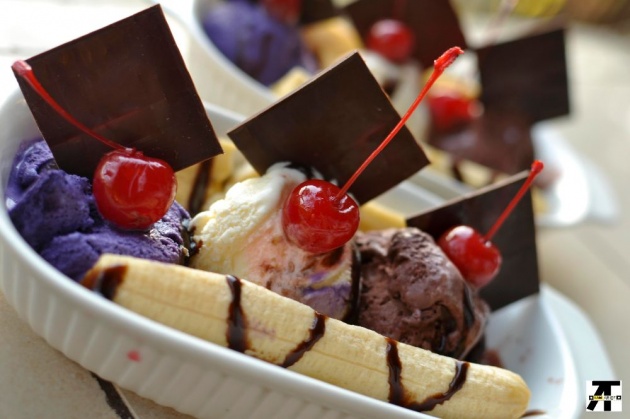 Still avoiding the crowd at the city and the places near the city center, we tried to scout the area of Gibraltar, Mines View, Wright Park and Outlook Drive for a place to eat or have coffee or tea.
We ended up at Villa Cordillera instead. This is also owned by Country Club, one of the high-end hotels here in the city and/or five-star hotels.
They don't offer a lot of choices for non-alcoholic drinks or hot drinks. We therefore settled for their Banana float.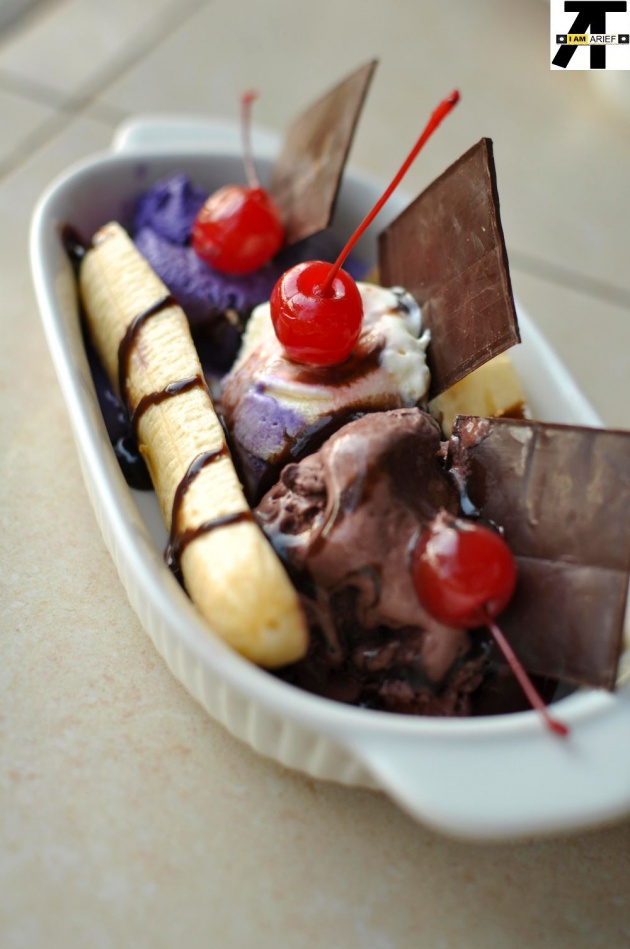 What made this different from those sold in other stores are the three cherries and the chocolates. Unfortunately for us, we don't like cherries for they taste like those cough syrups we hate taking when we were kids.
Anyway, it's this view that really made the visit there worth it.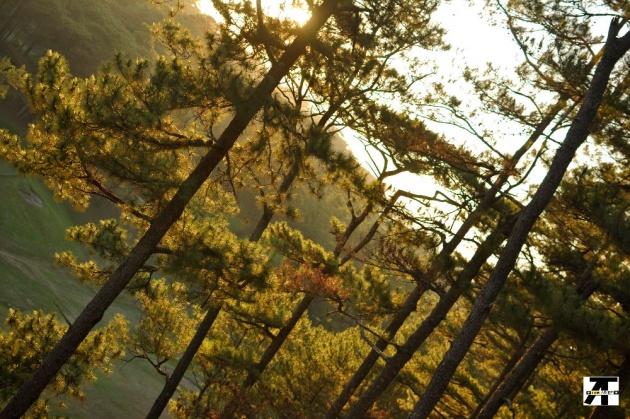 Warmed by the golden sun, seeing those pine needles turn to gold, gives you the feeling of what Baguio City is.